Description
Whether you're looking to learn from incredible speakers, reconnect with old friends, forge new connections, or just kick-back and celebrate all we've achieved together, the Centennial All Years Reunion will have something for everyone. (View the full reunion schedule here).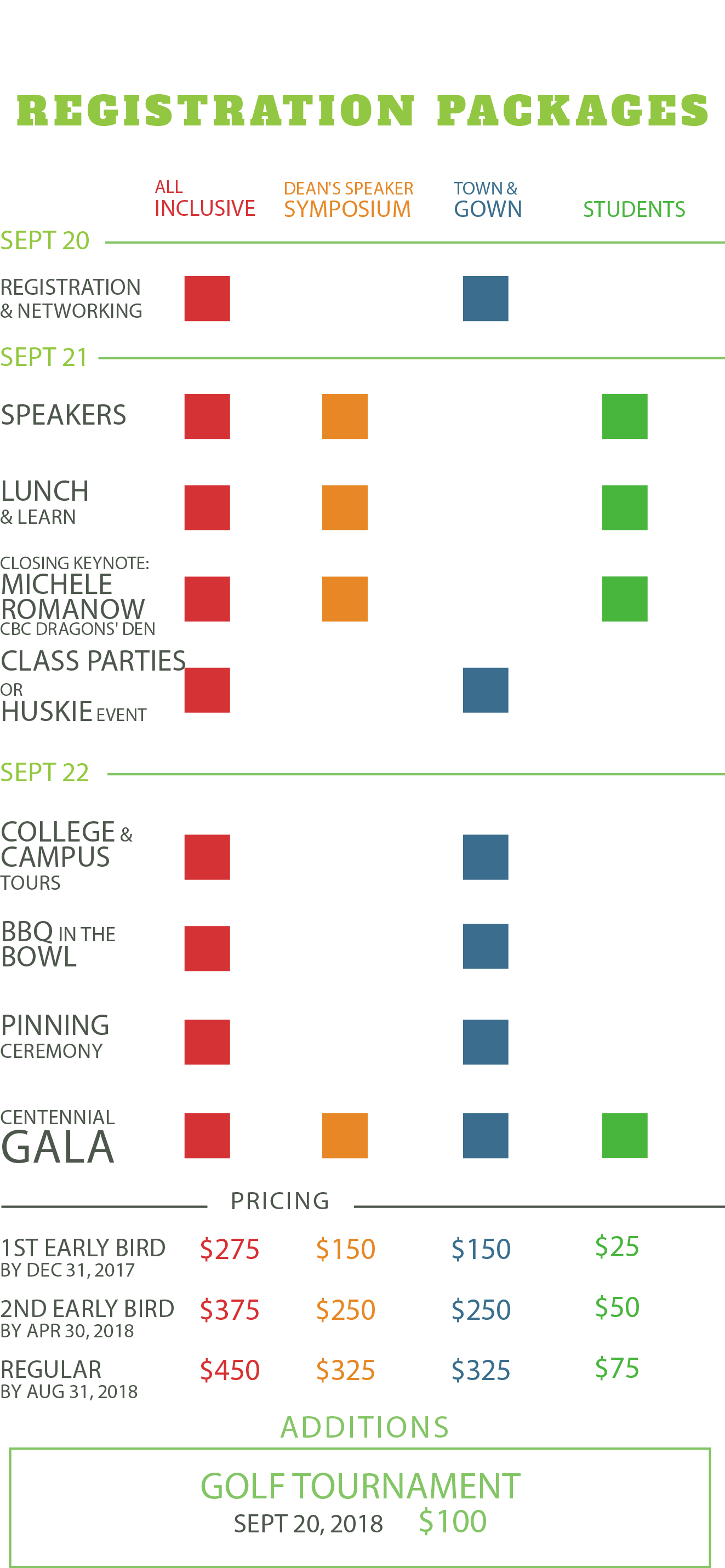 All-Inclusive Celebration
Experience the entire All-Years Reunion and get the best value! The All-Inclusive Celebration Package includes all scheduled events September 20-22, excluding the Golf Tournament.
Dean's Speaker Symposium
Hear from a variety of industry professionals at the Dean's Speaker Symposium on Friday, including our closing keynote speaker, Michele Romanow from CBC's Dragons' Den. Come out on Saturday night and wrap-up your weekend at the Centennial Gala.
Town & Gown
Relive your university experience and reconnect with your classmates at Thursday and Friday evening events and all day Saturday. Enjoy networking, campus tours, a BBQ in the Bowl, the Inaugural Edwards Pinning Ceremony, the Centennial Gala and more!
Students Package
Since opening in 1917, the Edwards School of Business has had over 25,000 alumni walk through our doors. Join other students and your soon to be fellow alumni to celebrate the school's history and hear from various industry professionals on Friday. Join all guests Saturday night at the Centennial Gala.
Golf Tournament
Reminisce with your friends and classmates while enjoying an 18-hole round of golf at the exclusive Riverside Country Club in Saskatoon. The 18-hole round will be played as a texas scramble and tee times will be confirmed closer to the date.
HOST HOTELS
Our host hotel is the Holiday Inn. Please check our website for more information on room pricing and transportation.
CENTENNIAL CLOTHING

Edwards Centennial clothing is available for a limited time. Purchase your clothing at the Edwards Centennial Clothing Store before coming back to celebrate with your classmates at the All-Years Reunion.
Thank you to our sponsors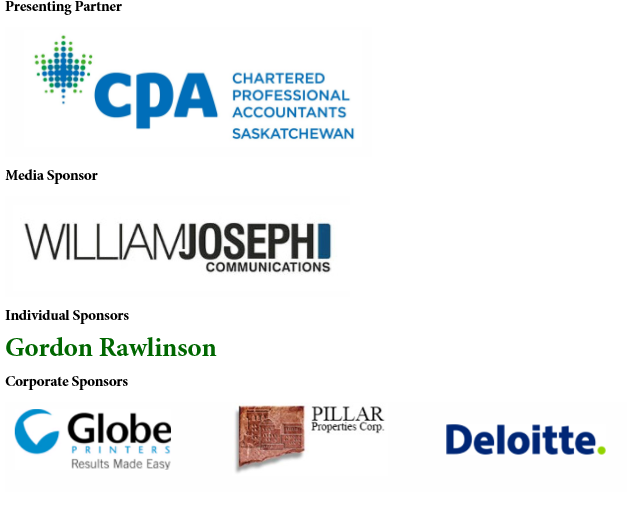 CANCELLATION POLICY:
The cancellation deadline to receive a refund for your registration is August 20, 2018. Cancellations will be accepted by phone or e-mail. Cancellation requests received after this deadline will not be eligible for a refund. Registrants who do not request a cancellation by the August 20 deadline and choose not to attend the event will not be eligible for a refund.