| | |
| --- | --- |
| "Effective Crowdfunding for CED" Webinar Recording | |
Event Details
Crowdfunding can be used to finance a variety of purposes, from the small-scale support needed for specific projects or initiatives to larger start-up capital for small and medium-sized enterprise. It can tap into your organization's existing fan base and it can help you to access investors who are interested in your idea.
WealthWorks is a 21st-century approach to community economic development. It brings together and connects a community's assets to meet market demand in ways that build livelihoods that last. In this webinar recording Christi Electris shares what was learned through the WealthWorks Crowdfunding Action-Learning Program and how your organization can use crowdfunding to finance projects and initiatives.
Equity crowdfunding is a growing area of interest in Canada, with securities regulators across the country proposing rules to regulate the raising of limited amounts of capital, and the selling of shares, through crowdfunding websites. In this webinar recording Carlos Pinto Lobo talks about the two different regulation models in Canada and the implications these models have on Canada's social economy.
Speakers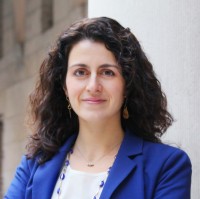 Christi Electris is a founding team member at Croatan Institute. She has done consulting and research on a variety of environmental and social issues, including projects on energy, climate, agriculture, well-being, sustainability indicators, and corporate redesign. A computer scientist and quantitative policy analyst by training, she has designed policy scenario analyses with environmental and social impacts, including the most recent update of Tellus Institute's global sustainability scenarios. She has also designed place-based scenarios in recycling and solid waste management, job creation, and energy efficiency, and developed cost modeling exercises. Since 2009, Christi has been a member of the team tracking trends in sustainable and responsible investing for US SIF Foundation. Recently, in a major report for the Rockefeller Foundation, she analyzed company practices and policies in worker equity at large public and private food and agriculture companies, and she helped to develop a new framework for social and environmental impact investing across asset classes, known as Total Portfolio Activation. As part of the Ford Foundation-funded WealthWorks rural development program, she has developed and conducted several trainings on crowdfunding to support new investment into place-based rural value chains.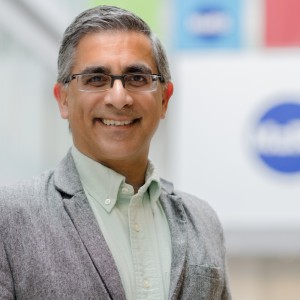 Carlos Pinto Lobo is an accomplished, compliance, governance and risk management professional with over 25 years of extensive experience in the financial services industry, including futures, options, retail compliance, LCM, SOX, credit, operational risk management, anti-money laundering, privacy regulations and successful business solutions. Carlos has had previous roles as a Director and VP at CIBC, Deutsche Bank AG, Alpha ATS, and BMO InvestorLine Inc., as well as been a guest speaker at a variety of industry related events. He has also been instrumental in the development of regulatory regimes and groundbreaking industry initiatives. He is currently the SVX Compliance Officer with the MaRS Centre for Impact Investing.
Cost
Organizer
Our Vision:
The Canadian Community Economic Development Network believes in sustainable and inclusive communities directing their own social, economic and environmental futures.
Our Mission:
We are a member-led organization committed to strengthening communities by creating economic opportunities that improve environmental and social conditions.
We bring people and organizations together to share knowledge and build a collective voice for CED action. Our members are part of a movement creating community-based solutions to local and global challenges.