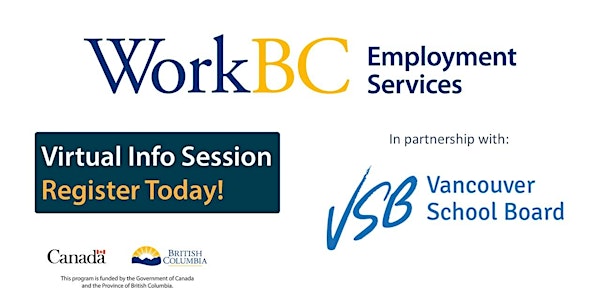 Effective Job Search Strategies for Newcomers
Are you a newcomer looking for work? Gain information and resources to boost your job search and career goals!
About this event
Get expert advice and relevant information, learn about:
• Current labour market trends
• Strategies, tools and resources to help boost your job search
• Best practices for effective networking
• Strategies to stand out and impress in a competitive job market
This information session is brought to you by WorkBC Vancouver Northeast in partnership with the Vancouver School Board.