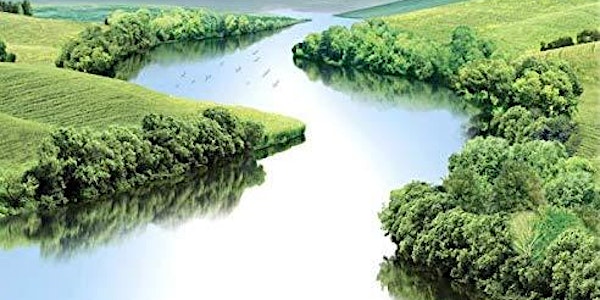 Effortless Mindfulness with Loch Kelly
a day of meditation with renowned teacher Loch Kelly to learn the ways of Effortless Mindfulness
Refund Policy
Contact the organizer to request a refund.
Eventbrite's fee is nonrefundable.
About this event
Join the Consciousness Explorers Club for a virtual meditation retreat with Loch Kelly to learn "Effortless Mindfulness", a way to shift out of your chattering thoughts and live from your awake heart-mind. We will explore ways of supporting living an awakened life. It is not enough to simply wake up out of everyday ego mind to pure awareness. In order to live with your eyes open, in relationships and work, we need to familiarize ourselves with new ways of "doing from Being."
Effortless Mindfulness is done through small glimpses of your True Nature, with eyes open in the midst of everyday life. Effortless mindfulness is ideal for our contemporary times in that it makes embodied awakening possible for all of us, without having to join a monastery or be an Olympic athlete of meditation. Awakening can become the next, natural stage of our human development.
In this approach, we learn a map and method to move from Waking up — from small self, Waking as—the ground of awake awareness, Waking in — awake awareness arises simultaneously as energy, love, and embodiment, Waking out — to create and relate from embodied, loving, awake consciousness.
Loch will draw from the ancient wisdom traditions, IFS style psychology, and current neuroscience research to point us beyond our small, separate sense of self to help us live from our already awake heart-mind. It is recommended to read Loch Kelly's book The Way of Effortless Mindfulness: A Revolutionary Guide for Living an Awakened Life before the daylong .
About the teacher:
Loch Kelly, M.Div., LCSW is author of the award-winning book, The Way of Effortless Mindfulness. He is a licensed psychotherapist and recognized leader in the fields of meditation, psychotherapy and awakening. He is the founder of the non-profit, Effortless Mindfulness Institute and has worked in community mental health, established homeless shelters and counseled family members of 9/11. Loch graduated from Columbia University and received a fellowship to study in Sri Lanka and India. He has collaborated with neuroscientists at Yale, UPenn and NYU in the study of how awareness training can enhance compassion and wellbeing. Loch is known for his warm sense of humor, and his trust that awakening is the next natural stage of development. He teaches the advanced, yet simple, nondual pointers and direct methods of effortless mindfulness. Loch lives in Upstate NY with his wife Paige and their cat Duffy.
About the event:
This retreat is being offered on a "pay what you're able to" model, with a wide sliding scale to accomodate all income ranges. A portion of the event proceeds will be donated to The Effortless Mindfulness Institute. The CEC is a registered not-for-profit with the mission of making meditation and personal growth practices fun and accessible to all.
Zoom link for the workshop will be provided upon registration. An audio recording of the session will be shared with registered participants after the event, for those unable to attend some/all of the live retreat.