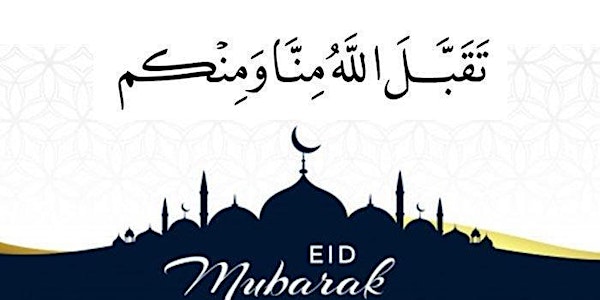 EiD @CMS-3 Registration (07:40 AM- 08:00 AM)
EiD Prayer-3 (07:40 AM- 08:00 AM) Max.10 attendees per Congregation
When and where
Location
Cambridge Muslim Society (Jamia Umar al-farooq) 282 Elgin Street North Cambridge, ON N1R 7H9 Canada
About this event
‏اَلسَلامُ عَلَيْكُم وَرَحْمَةُ اَللهِ وَبَرَكاتُهُ‎-
عيد مبارك-
تَقَبَّلَ اللهُ مِنَّا وَمِنكُم-
One registration spot per person. Bring your own prayer mat, face mask is mandatory, sanitize hands on the way in and way out, no handshakes or hugs, maintain social distancing. Bring a smartphone displaying the registration notification email or a printout of the registration notification email. Make sure to arrive at the specified entry time at the designated area/door. If you arrive early, plz stay in your car and proceed to the door for lineup just 5 mnts before the entry. No entry once the prayer begun. Any abuse of this system (no-show or late arrival , multiple excessive bookings, non-compliance of health & safety regulations) could lead to cancellation of current and/or future registration(s).
EiD Prayer-3 (07:40 AM- 08:00 AM)
There will be total 9 (NINE) EiD prayers in sha ALLAH.
All the bookings are with respect to expected date of EiD.
For Actual moonsighting reports, keep an eye on Hilal Committee of Toronto's website and twitter account. (http://www.hilalcommittee.com)
JazakAllah khayr for your cooperation and patience.