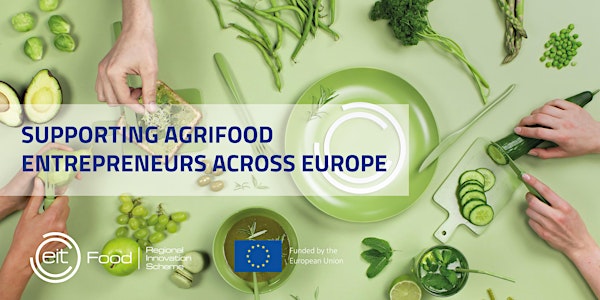 EIT Food - Information Session for Startups
EIT Food offers world-class support to agrifood startups in Europe. During these Information Sessions, find out how we can help you.
About this event
EIT Food supports agrifood entrepreneurs across Europe, ​driving innovation to meet the big food challenges we face, ​to create a healthier, more trusted and sustainable food system.​
Whether you're seeking to validate your business idea with potential customers, a startup looking to partner with corporates or a scaleup wanting to expand internationally, EIT Food Business Creation programmes are designed to grow and scale your business.
During these Information Sessions we tell you about all the support we offer and help you decide which might be the best programme for you. A short description of the programmes we offer is below.
These sessions are open to all entrepreneurs from across Europe. Please note, however, some of the programmes we will present are only available to entrepreneurs from Southern and Eastern Europe.
Following a short 20 minute presentation, we will leave plenty of time for questions.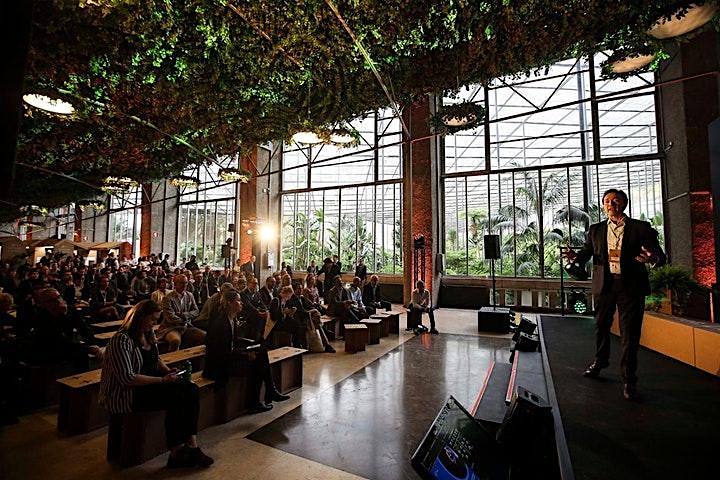 EIT Food Support Available
TeamUp - a co-founder matching programme to build new ventures from the ground up for a better food system (only Southern and Eastern Europe).
Empowering Women in Agrifood - a programme for aspiring entrepreneurs working in the agrifood sector (only Southern and Eastern Europe).
Seedbed - an incubator programme providing training, coaching and funding to help teams validate the commercial potential of their innovation.
Food Accelerator Network (FAN) - a 4-month accelerator programme to help startups get ready to raise investment and collaborate with corporates.
Test Farms - validate your agricultural startup by being matched with farmers (only Southern and Eastern Europe).
Rising Food Stars - join this group of Europe's best agrifood startups for networking, funding and visibility.
Focus on Water Scarcity - a series of activities from research to innovation and education to find solutions to water shortages in Southern Europe.
Investment - an investment fund offering capital to take your startup to the next level.
* Please note that by registering to the event, you confirm that you read and accepted the GDPR information clause available here. Please note that your contact details will be collected, processed and used in accordance with the General Data Protection Regulation and used for communication purposes only.