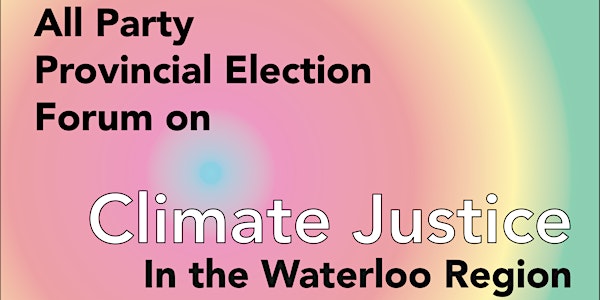 Election Forum on Climate Justice - Waterloo Region (In-person and Online)
A discussion on climate justice with political parties running election candidates in the Waterloo Region. In-person & online event.
About this event
Video Recording: https://youtu.be/JsDGq4F0WBE
An evening of discussion and debate on climate justice leading up to the Ontario General Election.
Each political party fielding candidates in Waterloo Region electoral districts (Cambridge, Waterloo, Kitchener Centre, Kitchener-Conestoga, Kitchener South-Hespeler) has been invited to this forum.
Community and campus groups and non-governmental organizations working on climate change and climate justice issues in the region have been invited to make introductions of their work and pose questions to the political party representatives. Representatives will have opportunities to respond and to answer other audience questions as time permits.
The forum will be on Climate Justice and is being hosted by the Climate Justice Working Group of the Faculty Association of the University of Waterloo (FAUW).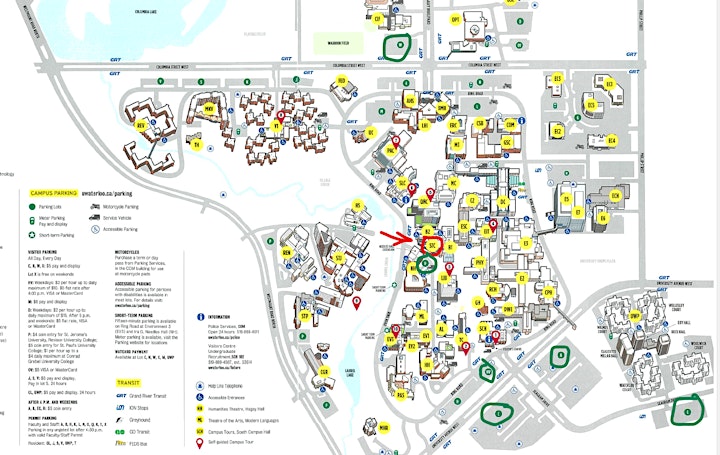 Parking:
https://uwaterloo.ca/parking/visitors
Parking Lot D is closest to STC but not very large. Pay n display visitor parking in lots C, N, W, X, Q, J, S V & UWP for $5.00 a day and M lot is $6.00. These locations accept coin or credit card, not debit or prepaid card. Evening gated parking for $5.00 starting at 3:45pm in lots H, D, & R. These locations will provide a ticket on entry that must be kept to enter on exit, the machines only accept credit card – no coin, debit or prepaid cards.
Parking Lot E is free but is first come first serve and rather small. The section closest to the ION station is the university area and beside the city owns and times vehicle for 3 hours. Please ensure they read the signs to ensure they are not ticketed.
Accessibility Parking: For parking in the accessible spaces close to buildings visitors can purchase a permit in UW Parking Office between 7:30am – 5:00pm Monday – Friday for $5.00 a day or purchase from any of the pay n display locations and display that permit along with their Ontario Medical permit in the accessible spaces. These accessible spaces are first come first serve.
Public Transit:
https://uwaterloo.ca/student-life-centre/node/9