About this Event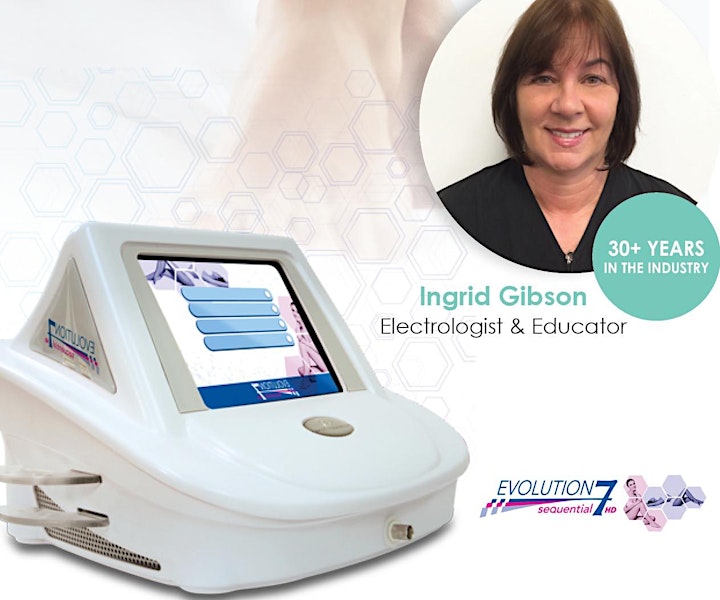 Have you ever considered a career as an Electrologist? If not, come find out why you should!
Electrolysis is the permanent solution to unwanted hair!
Join Electrolysis educator and professional, Ingrid Gibson as she provides insight and knowledge as to why Electrologists are in high demand in Canada.
Key Topics:
Equipment demonstrations
Live Demonstrations
How to set up your Electrolysis practice
Expanding you business and prospects
Inspections. Licensing
Association Membership/Certification/Advertising
Interested in taking the course?
This intensive course is designed to prepare you for a rewarding career in permanent hair removal. Students will receive comprehensive theory and practical applications in all areas of Electrolysis. Topics covered include: client education, the structure and dynamics of hair and skin, bacteriology and disinfection and the principles of how electrolysis works. All three modalities of Electrolysis which includes: Electrolysis, Thermolysis and The Blend will be discussed at length and how to incorporate them into the treatment of specific areas as well as general treatment procedures. Upon successful completion of this course students will be well prepared to either open their own business or join a Medical Spa. It will further prepare you for the final examination to achieve the designation of Certified Professional Electrologist. 20 quota hours require for certification.
Our upcoming course date is scheduled for: April 21st, 2020 and runs as followed.
4/21/2020, 4/22/2020, 4/23/2020, 4/24/2020, 4/25/2020, 4/26/2020, 4/27/2020
*This course is recommended by the Electrolysis Society of Alberta
Interested in what Electrolysis looks like in action? Watch the video below: