BLACK FRIDAY 50% PROMOTION
About this event
Elegant Wedding Bridal Show
Sunday, April 3, 2022
The Elegant Wedding Showcase features Montreal's top wedding professionals. Our goal is to inspire brides & grooms to plan their wedding by providing trusted vendors & inspiring ideas.
GIFT BAG FOR THE FIRST 100 BRIDES!
PREPARE TO BE PAMPERED IN A COVID SAFE ENVIRONMENT
Proof of vaccination will be required
Location: 200 de la Commune Ouest, Vieux Montréal, QC | TIME: 11am-5pm
PRICE: $20
$25 at the door
All brides will receive a complimentary copy of the Elegant Wedding Magazine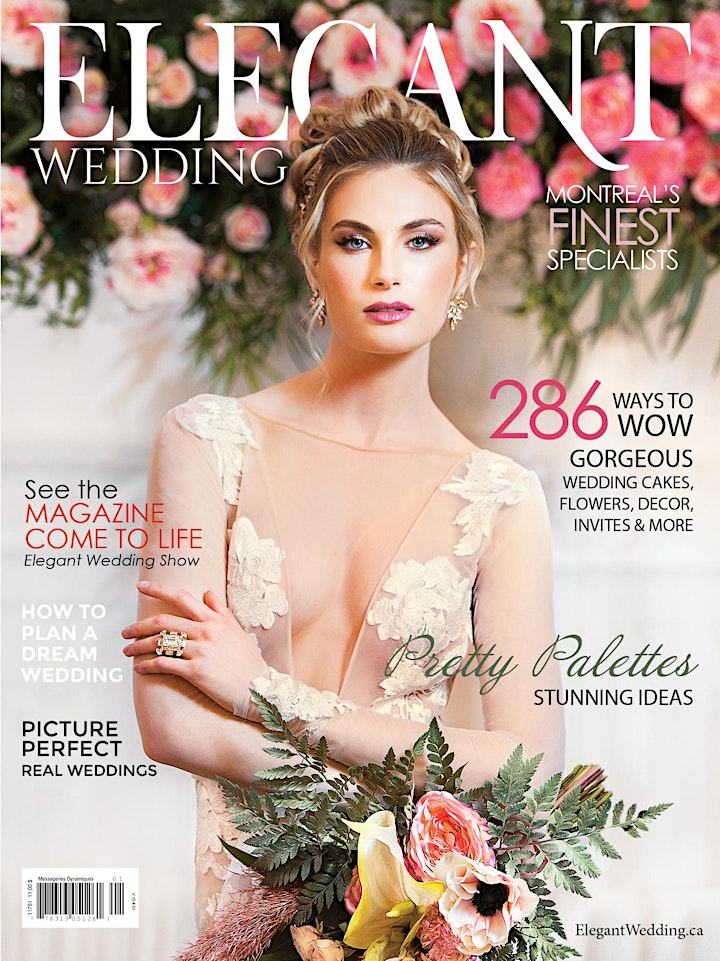 Salon du Mariage Élégant
Dimanche le 3 avril 2022
Un salon du mariage luxueux en plein cœur du Vieux Montréal
Nous avons le plaisir de vous annoncer que nous présenterons la prochaine édition du Salon du Mariage Élégant dans le Vieux Montréal. Cet endroit magnifique et urbain offre le parfait décor pour y rassembler la crème de l'industrie du mariage montréalais et y présenter leurs créations.
Sac Cadeau pour les 100 premières mariées!
Une preuve de vaccination sera exigée
Lieu : 200 de la Commune Ouest, Vieux Montréal, QC | Horaire : 11 h-17 h
Coût : 20.00
25 $ à la porte