Sales Have Ended
Ticket sales have ended
Riser seating is general admission on a first come first serve basis. The riser unit is divided into 10 social pods of various sizes divided by plexi. Your ticket seat number will not reflect your seating arrangement unless you purchase a table.
Sales Have Ended
Ticket sales have ended
Riser seating is general admission on a first come first serve basis. The riser unit is divided into 10 social pods of various sizes divided by plexi. Your ticket seat number will not reflect your seating arrangement unless you purchase a table.
Join us at the Wychwood Theatre for an incredible afternoon concert with Elena Spanu
About this event
General Admission Tickets $20.00
Masks will be required at all times unless eating or drinking.
PROOF OF VACCINATION is required to enter the building for the concert.
ABOUT THE SHOW
An intersection of worlds, memories and stories!
Join violinist Elena Spanu for an hour of memorable tunes! Tunes that will make you want to dance, laugh, sing and maybe even cry, possibly all at the same time! From swinging old time rhythms to enchanting Irish melodies to interpreted and original compositions, these selections will transport you to the depths of loneliness and loss, to the heights of joy and laughter and all the rest life has to offer in between.
So, hop on to take the journey and we hope to meet you there!
ABOUT THE ARTIST
Elena Spanu started playing the violin at the tender age of three. She began her studies at the Royal Conservatory of Music in Toronto Ontario after signalling to her mother she wanted 'that' while pointing to the television screen of children playing the violin. She continued to develop her skills at Western University where she received a Bachelor of Musical Arts. It is there that she discovered her interest in Baroque violin performance and moved on to pursue an Artists Diploma in the subject while at the University of Toronto under the direction of Jeanne Lamon and other members of Tafelmusik.
Elena currently holds the chair of principal second violin with the North York Concert Orchestra and plays regularly with the Niagara Symphony. As a freelancer, she also plays with orchestras and chamber groups in and out of Toronto. Elena has a keen ability to play sensitively with other musicians. She enjoys using this aspect of her skillset in aiding and fuelling the powerful collective music making of an ensemble.
Elena has always enjoyed listening to the sounds and grooves of folk music, finding it to be uplifting and energizing. The isolation period of the pandemic created a space for her to master her favourite tunes and explore the genres of Old Time and Irish music. Thanks to the prominence of virtual environments, she has had the opportunity to study under the guidance of exceptional artists and composers such as Patrick Ourceau, Judy Hyman and Rayna Gellert in the pursuit of these new genres. One of Elena's favourite past times is attending jams as she enjoys connecting with other musicians, learning new tunes, meeting new people and learning their stories through music. She is often inspired by people of all ages and stages of life who are fiercely dedicated to their craft and love what they do.
Elena is a trained Suzuki violin instructor and Creative Ability Development coach. She directs the Toronto Suzuki Studio and is a faculty member at the North York Suzuki School of Music. She enjoys teaching music to both children and adults and strongly believe that one is never too old or too late to learn an instrument. Her goal as a teacher is to nurture her students to be their own creative guides. Through their instruments they learn the power of discipline, commitment and to trust and share their voices through their expression, creativity and connection to their community.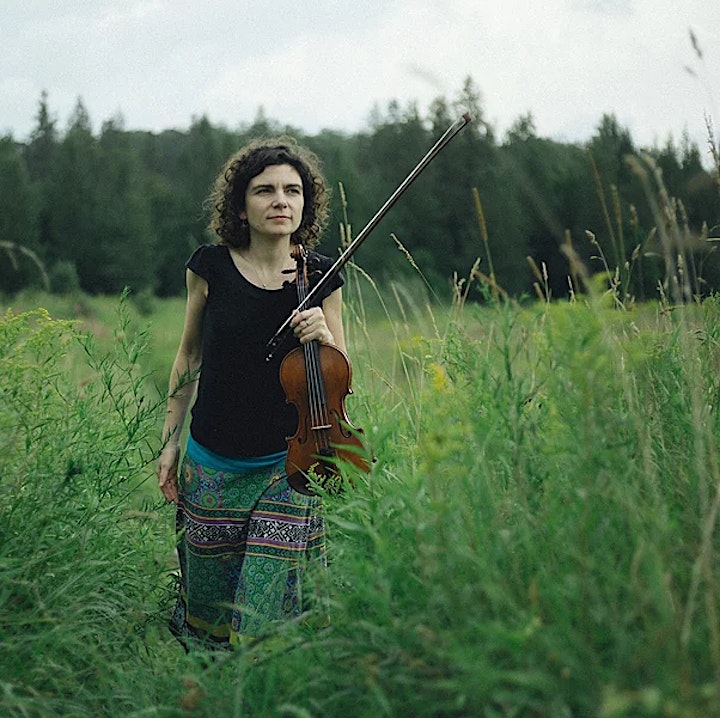 COVID-19 TICKET REFUND GUARANTEE
The COVID-19 Ticket Guarantee is available to all patrons with paid tickets to any shows at the Wychwood Theatre. Our goal is to be as flexible as possible in order to provide you with the assurance to make ticket purchases with confidence.
If any level of government puts any restrictions in place prohibiting large gatherings at venues and your show or presentation is canceled, you will receive, at your request, a credit for a future performance or a full refund for that performance.
If your show or performance is postponed or rescheduled, we will automatically move your tickets to a new date; however, you will still have the option of asking for a credit or a full refund for that performance.
If you, or any member of your party, are in quarantine or isolation, have come in close contact with someone with COVID-19, are experiencing any symptoms of COVID-19 or have tested positive for COVID-19, do not visit the theatre. If you cannot visit the theatre for the above reasons, we are offering flexible ticket exchanges, credit or a full refund up to 24 hours prior to the date on your tickets. Please email admin@tyttheatre.com prior to your showtime.
Important Info: Any person entering the performance space, regardless of age, must hold a valid ticket and have an assigned seat. Patrons must occupy their assigned seats and may not move to other locations in the theatre without permission. Young children may be seated in a parent's lap only if they have a ticket and an assigned seat directly beside that occupied by the parent. Strollers are not permitted anywhere in the theatre.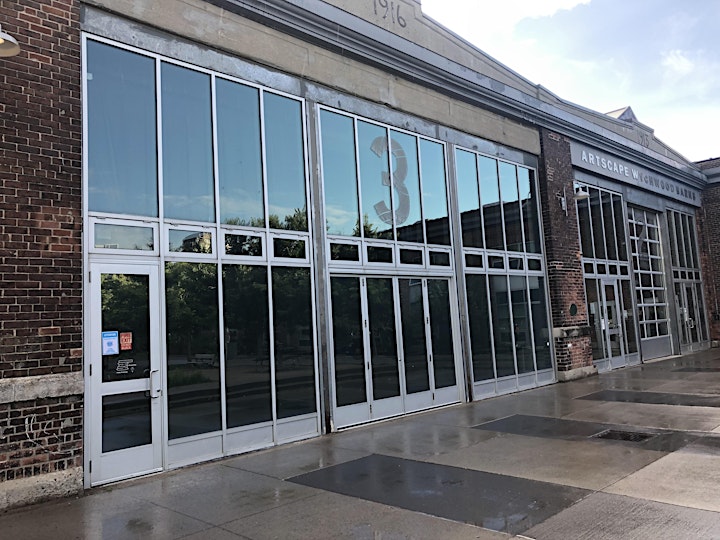 THE WYCHWOOD THEATRE is located at76 Wychwood Ave. It is attached to the eastern side of the Artscape Wychwood Barns complex. Our main entrance is on the South East side of the building, through the Wychwood Barns Park at Wychwood and Helena Ave. It is a five minute walk from Bathurst and St-Clair.
Transit
When using public transit, take the 7 bathurst street bus north to Nina street and walk West 3 blocks to Wychwood street.
St Clair West subway station is an 8 minute walk from door to door.
Parking
There is lots of on-street parking available within the surrounding area.
Is the space accessible?
The venue is located on the ground level and is an accessible space. There is an eccessible staff washroom located within the venue as well as ground level public washrooms within the Artscape Barns.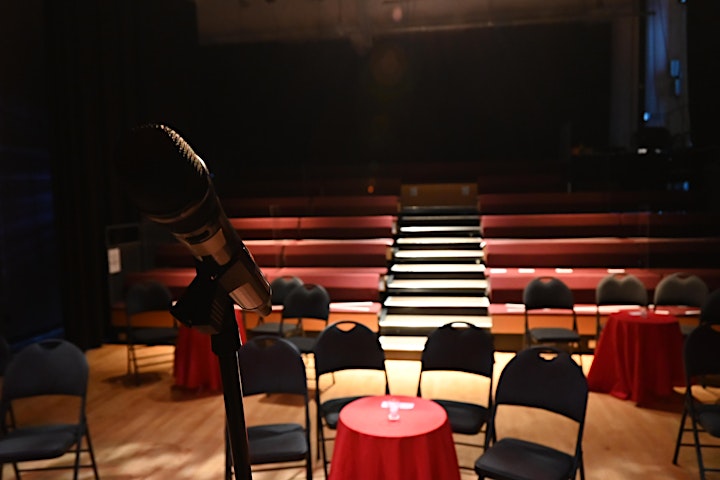 Organizer of Elena Spanu in Concert