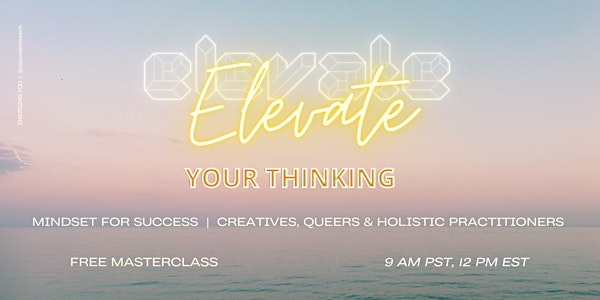 ELEVATE ✨ Your Thinking | Mindset for Success, Business & Entrepreneurship
A masterclass that will KNOCK YOUR SOCKS OFF, hosted by the one and only, Sunny Voitsekhovsky, an accomplished Conscious Coach & Designer.
About this event
This masterclass series is dedicated to powerfully empowering you, lifting you up and allowing you to build your life in the way you want to! Releasing fear, limiting beliefs and judgments of self. Too often than not, we judge ourselves, take the opinions of others and don't fulfill our goals, dreams and desires due to fear.
I'm here to share with you HOW you can achieve your desires for yourself using powerful mindset tools, manifestation techniques and skills + knowledge + wisdom I learned in the tech and software industry that have allowed me to design my own life - and now, I'm here to share it with you.