Description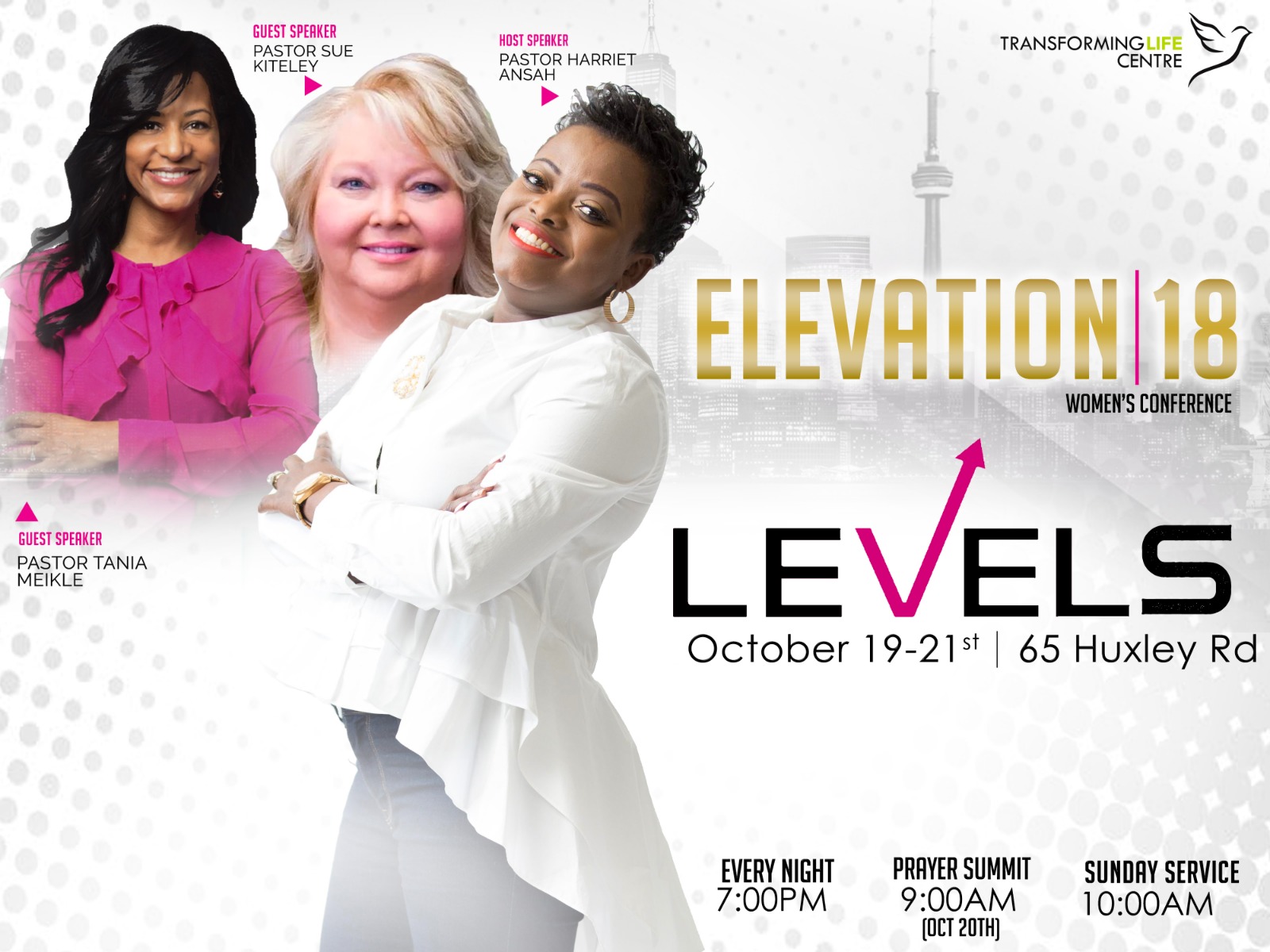 Elevation Women's Conference is a gathering curated for women all over the world who desire to grow in their faith and their life journeys. It is a space for connecting with other women across all facets of life ; faith, marriage, motherhood, education, career, health and wellness and enterpreneuship.
We have organized this amazing opportunity for so you can grow in your purpose.
The theme for this year is "Levels"
October 19th Friday Night @ 7pm : Preliminary Session : 65 Huxley Road Toronto
October 20th Saturday Morning @9am : Prayer Summit : 65 Huxley Road Toronto
October 21st Sunday Morning @10 am : Celebration Service : 65 Huxley Road Toronto
October 21st Sunday Evening @7pm : Worship Explosion : 65 Huxley Road Toronto