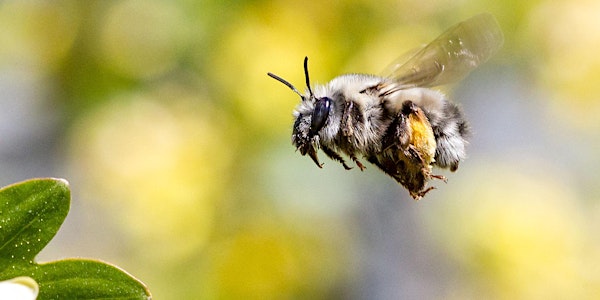 Elizabeth Elle (Simon Fraser University) "Save the Wild Bees: How They Help...
Event Information
Location
Okanagan Regional Library - Kelowna Branch
1380 Ellis Street
Kelowna, BC
Canada
Description
This is the seventh talk in a series of eight talks sponsored by Border Free Bees, University of British Columbia and the Okanagan Regional Library. The goal of the Pollinizing Sessions is to raise awareness of the plight of wild pollinators and empower our community to actively engage in solutions for habitat loss.
Elizabeth Elle is Professor of Biology at Simon Fraser University in Community and Evolutionary Ecology. She is currently the Departmental Chair. She founded the Elle Lab http://www.sfu.ca/biology/faculty/elle/index.html at SFU which has several research projects underway on the topics Pollinator Diversity and Crop Pollination. She is a passionate advocate for the conservation of wild pollinators and is a partner on the BorderFree Bees project.

Date and time
Location
Okanagan Regional Library - Kelowna Branch
1380 Ellis Street
Kelowna, BC
Canada