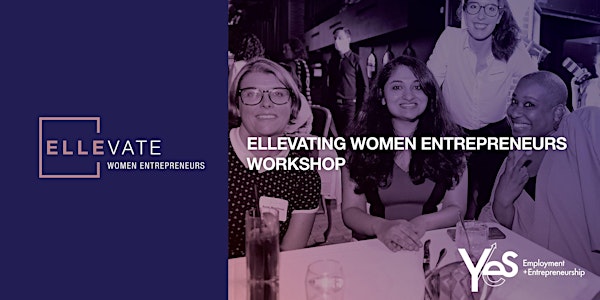 Multiple dates
ELLEvating Women Entrepreneurs (Workshop)
Are you a woman entrepreneur looking for support to start or expand your business?
By YES Employment + Entrepreneurship
Date and time
Fri, Jan 7, 2022 10:00 AM - Fri, Aug 25, 2023 12:30 PM PST
About this event
Please Note: Those wishing to obtain business coaching services are encouraged to attend this free online workshop first.
Do you want to be part of a supportive community, be inspired, and be elevated throughout your entrepreneurial journey?
If you answered yes to these questions, you're at the right place! Let's connect and you will discover the resources and funding options available to you as a woman in business.
We will dive deep into how you can effectively boost your leadership skills, improve your time management skills, explore ways to balance work and family life and seek out financing for your small business, among other topics.
Don't miss this informative, and interactive online workshop that will serve as your entry ticket into the entrepreneurial community. Learn alongside other women and grow your business today.
All ELLEvating Women Entrepreneurs Workshops include a 30-minute networking session from 2:30 PM-3:00 PM.
Pre-registration is required. Once you have registered, you will receive an email with instructions on how to log on a few hours prior to the start time of the workshop.
About the organizer
YES Employment + Entrepreneurship is dedicated to enhancing the careers of job seekers, entrepreneurs, and artists across Quebec. We are a not-for-profit organization that provides English-language support to help Quebecers find employment, and start and grow businesses.
Our low registration fees are only possible thanks to our generous funders and partners. Where applicable, workshop payments of $20 or less are non-transferable and non-refundable. Cancellations for any paid workshop series must be received two business days before the start of the FIRST workshop of the series.
Did you know that non-profits like ours rely on funding from grants, donations, and other sources to continue making a difference? By taking a few minutes to provide the requested information, you're playing a crucial role in helping us secure funding, demonstrate the impact of our programs, and plan for the future. Your information will be kept confidential and used only for statistical purposes.