Elton John and Ed Sheeran is the ultimate UK tribute – an evening of acoustic brilliance!
About this event
Saturday, September 24th, 2022
Doors 7 pm | Show 8 pm
Jeff Scott, based out of Richmond Hill, Ontario, has been performing the music of Elton John for over 20 years. His stage show features an array of dazzling outfits, superb and skillful piano playing, and, of course, the distinctive and powerful vocals we have come to know and love!
Daniel East is a powerful British performer. East performs all of Sheeran's top hits, such as "Castle on the Hill", "Shape of You", "Perfect", "Photograph", "Thinking Out Loud", "I Don't Care", and more! You'll be immersed in all things Ed Sheeran, with a surprise twist that will leave you wanting more!
Tickets: Adult $44, Student/Senior $37 (+applicable taxes & fees)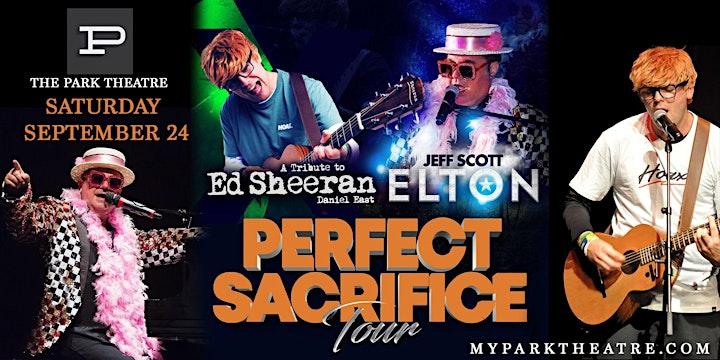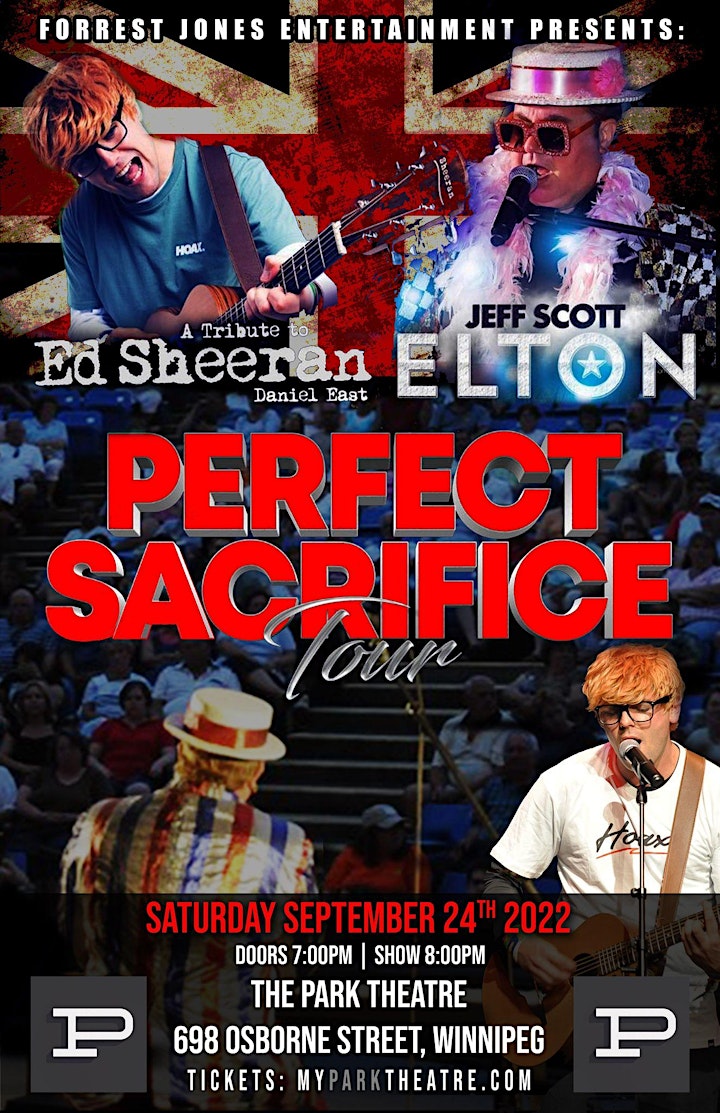 Organizer of Elton John and Ed Sheeran is the ultimate UK tribute
The Park Theatre, now in its fifteenth year of operations and has grown into one of Winnipeg's premier live event venues. With over 300 events a year spanning music, comedy, theatre, and film, the room has become home to an expansive community of artists.
In 2014 The Park Theatre was awarded "Venue of the Year" at the Western Canadian Music Award's, after being nominated for the same award in both 2012 and 2013.
The venue itself is a renovated movie theatre that opened in the fall of 1915. While many of Winnipeg's neighbourhood theatres have been demolished or "repurposed" into bowling alleys or retail stores. The Park managed to hold out for 73 years before fate caught up with it. After sitting vacant for nearly a decade it was revived into what is now one of Winnipeg's most popular live music venues.
With its high-quality sound, great atmosphere, two full-service bars, and premier live entertainment from local acts to international touring artists, it's no wonder that artists and audiences alike keep coming back.