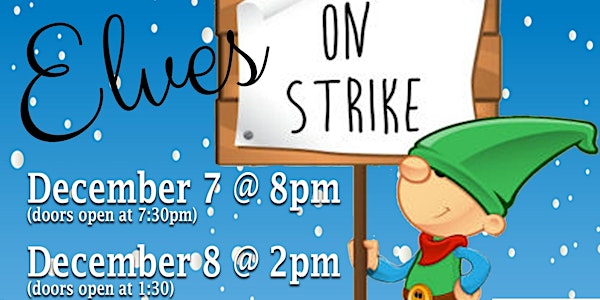 "Elves on Strike!!! Christmas is Cancelled!"
presented by "Migration Hall Kids"
Location
Migration Hall
170 Main St E
Kingsville, ON N9Y1A6
Canada
An original Christmas theatrical & musical performance guaranteed to get you into the Christmas Spirit!!!
About this event
Santa and the Elves are on the outs! Will Christmas be Cancelled?
Santa and the Elves are on the outs! The Elves blame Santa for taking all of the credit for Christmas and, meanwhile they do all of the work. "We've had enough of being in the background!" says Frost, head Elf in the toy soldier department. Clearly the sentiment is a popular one as the Elves have now officially begun their strike, and Mrs. Claus is on a mission to save Christmas!
An original story written and directed by Kathy Costa, with Choreography by Larissa Porteous. Preformed by a local cast of twenty-three children, many of whom are new to the stage - our Migration Hall Kids performance is the culmination of three months of learning and discovery by this dedicated group of children and our amazing director, choreographer, and many many volunteers.
Join us as we celebrate our Migration Hall Kids amazing achievement!