Description
Back by popular demand, we are taking the seminar on the road, starting with Mississauga! As a valued friend of Verity, we invite you to an exclusive complimentary breakfast discussion led by Melissa Hartley, Senior Talent Consultant at Verity International Limited.
---
Agenda:

07:30 a.m. Networking & Breakfast
08:00 a.m. Presentation
09:45 a.m. Q&A and Wrap-up

---
Event Overview
Embedding new skills into daily work is something every organization and Learning Leader struggles with. In leadership development, the trend is moving to ongoing feedback and putting learning into the hands of the leaders. Many organizations are going to a culture of ongoing feedback but don't have the mechanism to support this.
Join us as we explore a simplified technology tool that will support learners and leaders in embedding learning within their work. This simple tool relies on managers and peers making the time to give and receive feedback that makes a difference because it is relevant and easy!
Participants will:
Recognize how you can partner with leaders to create the employee learning experience they want and need

Learn how to use a technology tool to change, embed and sustain learning within their organization

Understand how to leverage technology as part of their talent development strategy
---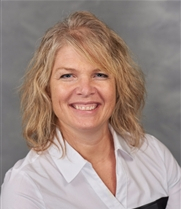 Melissa Hartley
Senior Talent Consultant

Verity International Limited
As a Senior Talent Consultant at Verity, Melissa Hartley works with individual leaders, teams, and organizations to achieve results through their people. A talent development professional with a passion for helping people reach their potential, Melissa brings more than 20 years of experience implementing all components of talent management, including change management, facilitation, organizational effectiveness, instructional design and learning and leadership development.
Learn more...