Description
Embiria offers meaningful experiences designed for creativity, community and connection.
〰️
Have you ever wondered what it takes to start your own business? Do you dream of being the boss of your own company one day - or just taking charge and being the boss of your life?
Now is your chance to hear directly from two Toronto based entrepreneurs who have done exactly that! Embiria's Founder & CEO Palak Loizides will share how she left behind her corporate career of 10+ years to launch Embiria, how she stays balanced through it all and tips on how you can too!
You'll also hear from Brandi Leifso of Evio Beauty, who founded the concept for her company at age 21 while living in a women's shelter. From humble beginnings in 2012, Leifso successfully built relationships with some of the world's largest retailers before establishing a direct-to-consumer brand strategy. Find out how she has raised millions through strategic alliances and won the support of a coveted board of directors, all while trying to build a kinder future.
Get the inside scoop and ask all of your burning questions at this intimate roundtable chat + Q&A. Feel free to bring a pen and notebook to jot down any ideas or questions!
Each attendee will have the chance to enjoy makeup touch-ups and shop Evio Beauty!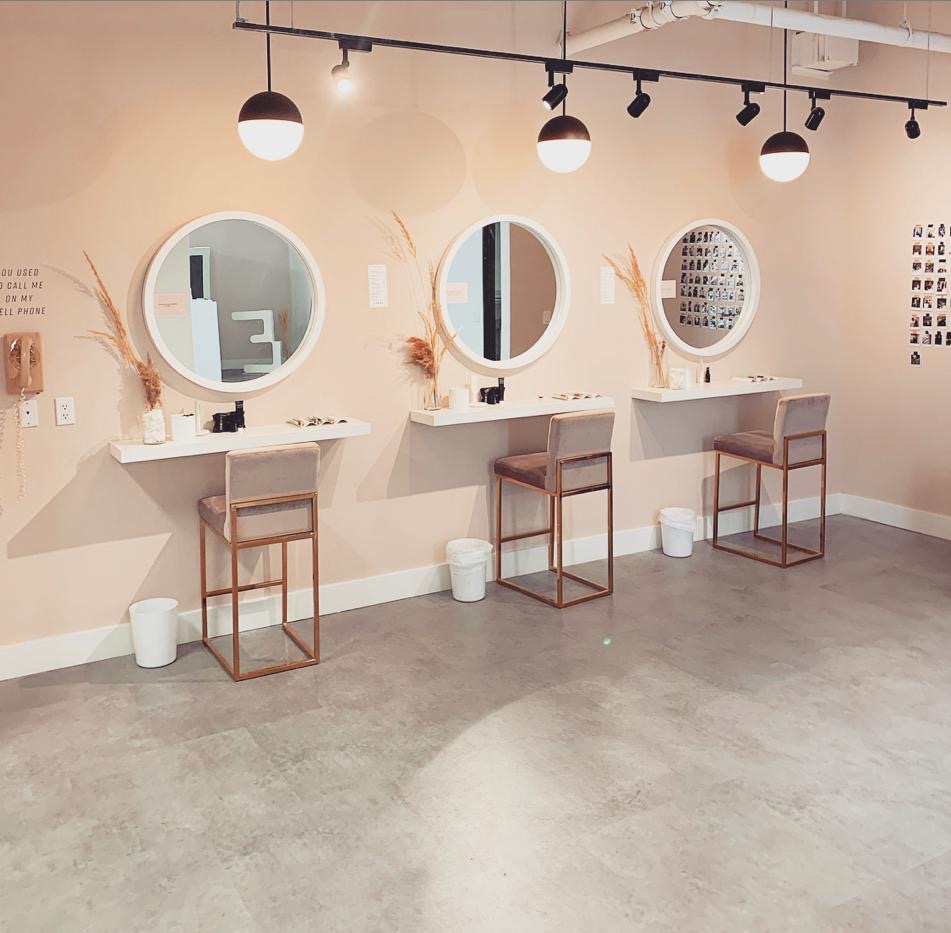 〰️
About the Facilitator:
Palak from Embiria (@embiria) parted ways with corporate business and marketing for companies like Kraft Foods, RBC, Indigo Head Office and TIFF after 10 years to found her own company, Embiria (Greek for "Experience"). Palak is deeply passionate about creating authentic connections and living a life of balance over hustle, and she can't wait to share how she does that with all of you! To keep up with Embiria Experiences, check out embiria.ca, Instagram or Facebook.
〰️
Embiria brings together a community of like-minded people over creative, wellness and self-growth focused experiences (like this one!). You'll find unique activities such as calligraphy, plant workshops, and cooking classes. Treat yourself or gift an experience to someone special for the Holidays! To be the first to know about upcoming Embiria experiences, connect with us on Instagram or Facebook.
FAQs:
Do I need to bring anything with me?
All of the tools you need will be provided as listed above.
How can I contact the organizer with any questions?
For any questions or comments, please connect with us at hello@embiria.ca.
No refunds or date transfers. Tickets can be transferred to another person by emailing hello@embiria.ca at least 24 hours prior to workshop date. Please note emails regarding cancellations will not be responded to.
The workshop will run as scheduled regardless of weather conditions. Refunds will not be issued as a result of inclement weather.
〰️
Please be advised that there will be photography and videography taken at this event that may be used in press, marketing materials, and other publications at any time. By attending this event, you consent to this, and to the use of any images you may be a part of unless you inform us in advance.