Join us to bid Summer farewell as we gather for a beautiful morning of movement + good food in a lovely landscape just outside of Toronto!
About this Event
Embiria inspires you to live beautifully through experiences rooted in meaningful connection, slow living and a love for good food.
You're invited to experience a serene Sunday morning outdoors at the beautiful Reverie Farm, located just north of downtown Toronto. Bid farewell to Summer as you're led through a slow flow yoga class in the garden so you can let the stress of the week, and year, melt away.
You'll then dine al fresco with a picnic brunch of your own individual charcuterie brunch boxes (vegetarian), surrounded by nature. Additional dietary requests can be accommodated.
We're also taking COVID-19 precautions which means social distancing guidelines will be in place, with your mats spread out, brunch individually packaged, and then enjoyed from the comfort of your mat. Please stay home if you are feeling unwell within 14 days prior to the event. If this the case, a full refund for your ticket will be issued upon request.
Please BYOM: Bring Your Own Mats
Location: This event will take place at Reverie Farm. The exact address will be sent to you the week of the event. McCowan Rd. & Elgin Mills Rd., Markham ON is a nearby intersection. If you are traveling from Toronto, the drive from downtown (Lakeshore/DVP) takes approximately 40 mins.
Reverie Farm is a hidden oasis where co-founders Heather and Chloe bring high end events to life in the unconventional setting of a working farm. Reverie's focus is on creating space for people to be in community and connect with each other and the natural environment. In 2018, Reverie joined forces with Melissa of @thegoodseedto to create a productive organic garden to grow food, flowers and herbs using regenerative farming practices. This garden space is often used as a backdrop for outdoor dinners, yoga classes and more, providing their guests with the opportunity to truly connect with the source of their food.
Limited spots are available so book early. Rain date of September 27th has been scheduled in the event we need it!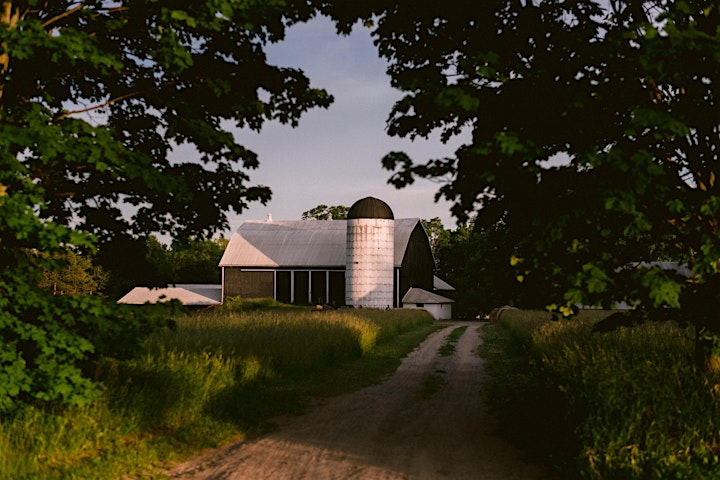 For any questions, please connect with us at hello@embiria.ca.
Embiria is a multi-faceted lifestyle + well-being company. To see upcoming Embiria events, visit embiria.ca/experiences. To book your own private experience at home, contact us at concierge@embiria.ca.
〰️
Please be advised that there will be photography and videography taken at this event that may be used in press, marketing materials, and other publications at any time. By attending this event, you consent to this, and to the use of any images you may be a part of unless you inform us in advance.