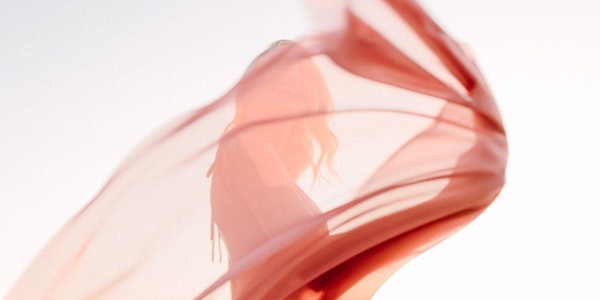 Embodied Manifestation: Coming Home
Manifest intentionally using the power of your menstrual cycle, the phases of the moon and your cyclical nature.
Date and time
Mon, Dec 5, 2022 4:00 PM - 6:00 PM PST
Refund Policy
Contact the organizer to request a refund.
Eventbrite's fee is nonrefundable.
About this event
The sacred key to manifestation is through Embodiment. Using your body's innate wisdom is the portal to alignment and wholeness.
Join Hannah Stinson of Healing with Hannah and Jo Lean of LoveSelf Wellness on Monday, December 5 from 7-9pm EST, for an evening of connection, embodiment, learning, movement and integration. This is the last session in the Embodied Manifestation Masterclass Series.
Coming Home is all about tapping into the energies of the Waning Moon, Inner Autumn and the Luteal Phase for introspection, healing and surrender.
We will be tapping into the energy of the Waning Moon. Taking the time to relax, regroup and accept what is by expressing gratitude for what we have. This is also the time to give yourself permission to be present, slow down and rest.
Our inner autumn is the phase for us to come home to ourselves. This is a season that can feel misunderstood or mismanaged because it can feel difficult for some of us to release our inner summer. This is the season where our shadow side awakens in order to support us in integrating where we may have neglected our needs, bypassed our emotions, ignored cues from our bodies, so we can consciously recognize and integrate the messages.
We will be tapping into all of this energy during Coming Home.
Embodied Manifestation empowers us to live our lives on our terms, dancing to the beat of our own drums. When we are in alignment with the magic of our bodies, we are able to follow our innate sense of timing and intuitive knowing in harmony with nature, rather than the conditioning that has been placed on us by societal constructs. The more we can connect with the power of our menstrual cycles, the phases of the moon and our inner seasons, the more momentum we have to manifest intentionally, from within.
Hannah and Jo have one major thing in common, they are both Chronic Illness Warriors and have transformed their relationship with their bodies to live, thrive and share their light with others. They believe that the body is a magical portal to the Divine and that their challenges in health is their calling to help others transform their pain into their purpose as they both have done.
What to expect:
Warm welcome
Chanting to soothe the nervous system
Teachings around the Waning Moon, Inner Autumn and the Luteal Phase
Womb Healing Meditation
Embodied Flow - Dancing Mindfulness Experience
Journal Prompts & Sharing Circle
What to bring:
Journal and pen
Water / tea
Wear comfortable clothing
Have space in your home to move around
Open heart & mind
We can't wait to see you there!
xoxo
Hannah & Jo
About the organizer
Healing with Hannah was born with the simple philosophy to inspire and support those who are ready to become active participants in their own healing journeys and understand that healing is cyclical. Like the seasons, we will all go through our own winter, spring, summer, and fall. Because we are cyclical beings, we aren't always going to be in our summer season of healing. We do our best to honour our own healing journeys and however our own healing activation occurs. Recognizing that healing comes in cycles allows the process to be less lonely and confusing. When we do the inner work, no matter the season, we activate a deep knowing within that we can heal.
Connect with Healing with Hannah on Social!
IG • @healing.with.hannah
FB • @healingwithyogihan
LK • @healing-with-hannah