Event Information
Refund Policy
Contact the organizer to request a refund.
Eventbrite's fee is nonrefundable.
Unleash your power -- Dive deep into the why and how of Breathwork with a 20 year practitioner of Breathwork
About this Event
Breathwork Intensive Course
3 day Course
The course is designed not just to impart knowledge but also ensure that you are practicing all the techniques correctly. Live intimate group sessions ensure you get personal attention to achieve proper form and a solid foundation to build your daily practice upon.
​10% of the proceeds go to SUYUM. An organization that gives hope to street kids in India.
My unique training
Twenty years ago you would have seen me in high heels, sporting the latest designer fashion in downtown Toronto working a corporate finance job. Then I got this calling to pursue Yoga. That quest lead me to learn from some world renowned ashrams in India. The flexibility of time and yearning for learning the greater depths of these ancient practices often lead me off the beaten path in India to very authentic Yogis that embodied the philosophy in every aspect of their life. It was indeed a privilege to have those opportunities to immerse and learn in such an authentic way. I have continued to teach in similar manner in small circles wherever I lived. The pandemic like for many has required me to explore online avenues. I am honored to be able to share my knowledge now over the Internet to people beyond my immediate vicinity and impart the knowledge I gained directly from very profound Yogis that completely embody these ancient philosophies. The knowledge I impart is just one step from the source itself.
The Breathwork Intensive course consists of:
5 Videos Intro to Breathwork video course to jumpstart - FREE with signup. In addition
3 Live Intimate Group sessions with Priyanka (via Zoom, 90 mins per session. Start time 9AM-10:30AM EST /Toronto covering:
1 Guided warm up sequence explained (a powerful sequence of movement to warm up the body focused on lengthening the spine, learning to move vital energy & weight easily within the framework of the body specifically optimized for Breathwork practice)
1 Guided meditation explained (Antara - going within - breath meditation to go inwards and create a relationship with your body to receive and serve the wisdom of the universe)
4 Pranayama techniques explained (I have designed the program to ensure you receive personal attention in the live sessions as the true power is unlocked when you do these practices correctly. We will dive deeper into Ujjayi, Bhastrika , Kriya practices and more)
Mantras and Bhandas explained. Interior body locks (Bhandas) to retain Prana
4 Videos Advanced Breathwork video course to further help you gain mastery over the practice and continue practice on your own
SPECIAL BONUS
With purchase of this course, I am excited to offer you a special GIFT: Please choose ONE from the following:

GIFT OPTION 1 - Handmade Amber necklace. Amber is what we call an Alchemical healer. When it is in direct physical contact with your skin it absorbs any negative energies and transmutes those energies into positive useable energy. It is a great antidote for the nervous or anxious times delivering a sense of calm while enlivening the energy. We will ship you a custom Amber necklace (from my husband's jewellery shop) so that you or your special gift recipient can have their very own Alchemical healer within their reach. Please note only 5 items available for give away. Once it's gone, this gift option will no longer be available.
GIFT OPTION 2 - 30 minute Intuitive Guidance private session with Priyanka Moonbeam. Are you at some cross-roads in life and can't find your way? At times a different perspective from a spiritual or energetic realm can be just the spark of light you were looking for. It will be my honour to support you and offer guidance, perspective and tools to anchor yourself as you navigate through the experience of Life.
Please choose only ONE of these two gifts with purchase of this Breathwork Intensive course
Benefits of Breathwork
Let go anxiety, stress, anger, depression, grief
Manage chronic pain
Process emotions, heal emotional pain and trauma
Cultivate self-love and trust to begin opening your heart to others
Develop life skills and increase self-awareness.
Calm your restlessness, anxiety or insomnia
Get unstuck and find the way to move forward
Enrich creativity and discover your inner self
Improvement in a sense of calm and overall well being
Program Considerations & Safety Contraindications
Breathwork has the potential to cause intense physical and emotional feelings to the surface as the body releases stuck energy. For this reason, and also to optimize the effectiveness of breathwork, the following is recommended.
Prepare a comfortable space where you can lie down ( optional) and listen to the instructions.
Make sure you are not on a full stomach.
After the session, take time to relax or meditate and drink lots of water.
If you have a chronic medical condition such as cardiovascular or heart issues, pregnant, respiratory issues, history of panic attacks, mental illness, please seek medical advice before you start any Breathwork program.
As a participant, you acknowledge that this is a wellness event.
Any questions about the event, please contact priyankamoonbeam@outlook.com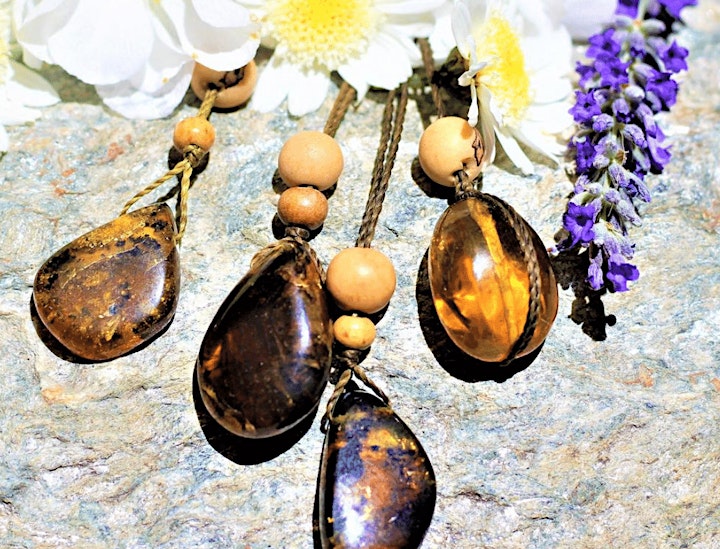 Date and Time
Location
Refund Policy
Contact the organizer to request a refund.
Eventbrite's fee is nonrefundable.