Embracing and Understanding Individual Differences
Description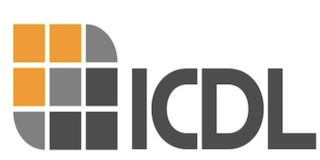 ---


Presenter: Rosemary White


May 4th and 5th: 2 Day Core Workshop
May 6th: Consulting and Coaching Parents Intensive
(please note that day 3 is for professionals Only)
---
The core two-day, case-based course focuses on the DIR®/Floortime Approach to the treatment of infants, children and adolescents with diagnosis of autism, regulatory, sensory processing, motor control and motor planning challenges as well as those with other challenges in relating and communicating. Information on the history of autism will be included in the presentation, identifying the motor issues that have been documented from the earlier research and clinical work of Kanner, Asperger, Schopler and other earlier pioneers and the more recent ground-breaking work of Elizabeth Torres and others. This information will provide participants the basis to further analyze the "Individual Profile of the Child" from the motor and sensory perspective. Focus will be in the role of the professionals and caregivers to Assess & Treat a Child in Collaboration with the Caregiver.
Learning objectives:
By the end of this workshop, you will be able to:
Understand how the unique sensory processing and motor capacities of our clients guide our interactions to foster development and engagement

Explain the child's sensory processing, postural control & motor planning capacities to parents & caregivers to "tailor interactions" in the "relationship" to promote the child's "functional emotional development."

Collaborate with the Caregivers to Assess & Treat a Child so we can promote interactions with peers, family members, school mates, and community members.

Explain crucial methods of supporting the child to show their intentions through gesture, affect and language and to supporting the interactive partner to read and affectively respond to the child.

Explain the importance of moving into coaching role so that the child and their primary caretaker (parent, teacher, aide) are the ones developing a strong relationship.
---


About the Presenter:
Rosemary White is an internationally known lecturer, teacher and consultant throughout the United States, Canada, United Kingdom, Europe, South Africa, Trinidad, Barbados, Taiwan, Brazil, Ukraine, Australia and Russia.
Rosemary has served as Senior Faculty for both the Interdisciplinary Council on Developmental and Learning Disabilities (ICDL) and Profectum. This is where she has received invaluable direct mentorship from Stanley Greenspan, MD and Serena Wieder, Ph.D. the co-founders of the Floortime model. She is also Affiliate Instructor at the University of Washington in the Department of Family and Child Nursing.
Rosemary is the owner and director of Pediatric Physical and Occupational Therapy Services in the Seattle area. Rosemary's work focuses on empowering parents in their interactions with their child using the DIR®/Floortime model with emphasis on understanding the individual profile of the child including sensory processing, emotional regulation and postural organization. She is passionate in sharing how these factors impact relationships.
---




Who should attend?
Occupational therapists, occupational therapist assistants, students in occupational therapy or OTA/PTA programs and other health professionals who wish to build their capacity to support children and families in development. Educators, Parents, Educational Assistants, Behavioural Consultants, Behavioural Interventionists, and Family members would benefit from the 2-day core workshop.
---


Areas of practice
Pediatrics, mental health, developmental delay, autism, cognition, school, community living, neurobiology, wellness, education
Client age groups
Children (0-18 years old)
Workshop Level:
Beginner (0-2 years of experience) to experienced professional/ parent
---


Registration fees:
NOTE: If you are attending the workshop from a satellite location, be sure to use the correct registration access on Eventbrite.
Workshop registration (includes coffee and snacks)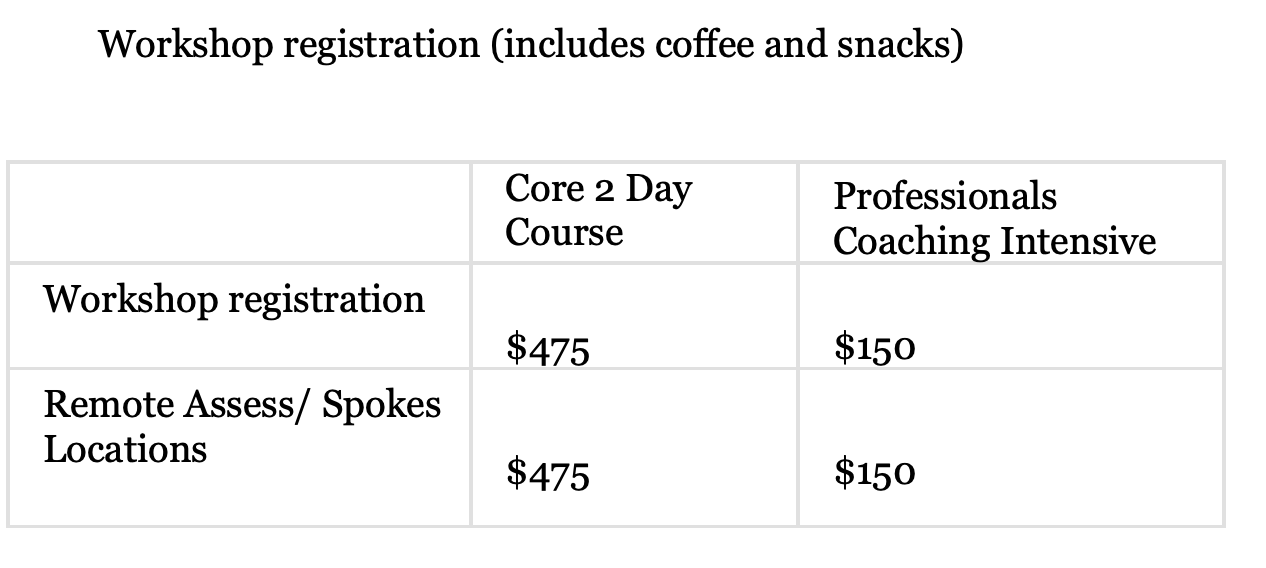 Registration deadline: April 15,
2019

Plus, applicable taxes

Please note that we have reduced the registration fee for all registrants instead of offering a group rate. When available, we can offer late registration for workshops at the regular rate plus a $50 administration fee. We will only be able to accommodate if there is sufficient space.



Included with your registration
fee:

Two-day workshop, electronic copy of presentation slide handouts, coffee/tea/water during mid- morning and mid-afternoon breaks, opportunity to network and make connections with other parents and professionals interested in this topic.

The Workshop registration fee has been reduced by $40 by not including lunch and snacks. There are limited restaurant options in PAFN neighborhood so brown bag lunches are encouraged.



Cancellation/refund policy:
All refund requests must be sent in writing to:
ramani@littlebuddiespeds.ca
Requests received on or before April 15, 2019 will be given a 50% refund. We will not provide a refund after April 15, 2019. We reserve the right to cancel or modify the offering.
We will notify participants on or before April 15, 2019 if there is insufficient registration by that date and reserves the right to cancel a Workshop due to insufficient registration up until April 29, 2019. Little Buddies reserves the right to modify the offering, interrupt Workshops, change the timing of a Workshop, cancel a Workshop or change the location of a Workshop due to the presenter no longer being able to present the Workshop, severe weather, power failure, building closures or other special circumstances that are beyond our control, by notifying participants as soon as possible. If the Workshop is cancelled by the organizers, registrants will receive a full refund of the registration fee. Little Buddies Pediatric Therapy Incorporates and PAFN will not be responsible for other costs or expenses incurred by registrants as a result of any such changes.


---


Hotel Accommodations:
Discounted rates are available at the
Please email us for the discount code.
---


FAQ:
Can I attend this workshop remotely?
Yes, due to the exceptional technical abilities that are possible through the conference hosting site, we are able to offer it via webinar/videoconference. However, we would not be able to present every question of every participant but our online/ remote moderators will do their best to be as inclusive as possible. The access will be provided by PAFN spokes or by email in April 30, 2019.


---


Additional questions?
If you would like to inquire on accessibility options available to you, please contact ramani@littlebuddiespeds.ca or 604.299.8862