Description
Embracing & Mastering Change
Join us for a new conversation on how to embrace and master change in 2018
In 2017 a lot of us faced massive challenges. No matter how we label it, good or bad, all those challenges are meant to serve our higher well being and the best interest of the human collective. 2018 has a very different theme than the previous year. The energetic focus this year is on change, and it will be affecting much of our human experience and world. We can experience 2018 as supportive and with ease, or get caught in the waves and have a rough ride. Come be part of this New Year discussion with a group of like-minded people on how to navigate in this year of change. Discover how to embody change and use change as a means to grow, evolve and thrive!
1.30 pm - Door opens for registration
2.00 pm – Clarity, tools for change, inspirational and timely message by Franco DeNicola
3.00 pm - Guided meditation/activation to initiate Change within our consciousness by Franco
4.00 pm - Lai Ping & Franco in conversation about how to use simple and efficient techniques to effortlessly adapt to change. The floor is open for everyone to participate, interact, and ask questions.
It will be held at - Beach United Church
Address: 140 Wineva Ave, Toronto
Date: January 27, 2018, time: 1:30-5pm
It will also be accessible online via live streaming for people that cannot attend in person. Video and audio recording will be available for the people attending in person and online.
Event hosted by Lai Ping Lee
Contact Lai Ping by sending her a message on the Facebook page below.

To check out the Facebook page CLlCK HERE
Your investment in yourself is $40.00 registering on Eventbrite, $45.00 at the door and $20.00 for live streaming.
See you January 27th!
About Franco DeNicola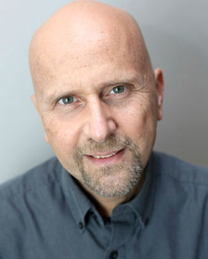 Franco DeNicola is a spiritual guide dedicated to assisting humanity in these times of great individual and collective changes. From an early age, Franco's access to higher dimensions of consciousness allowed him to recognize our true spiritual nature and understand our greater purpose for being on earth – which is to experience, play and evolve as souls on a physical journey.
Because humanity is transitioning from an ego-driven and fear-based world to one that is aligned with our true nature of peace, oneness, compassion and cooperation; it is with a great love that Franco dedicates himself to sharing his insights with others to facilitate this evolutionary leap forward.
Franco's work is aimed at assisting individuals in creating beneficial consciousness shifts and realignments within their personal lives, so that they may not only lead more fulfilling lives, but become the agents of change our world needs.