Embrasse ta destinée! - Embrace your destiny!

Friday, 20 April 2018 at 7:30 PM

-

Saturday, 21 April 2018 at 4:30 PM (SST)
Event Details
Notre conférencière: Patti Miller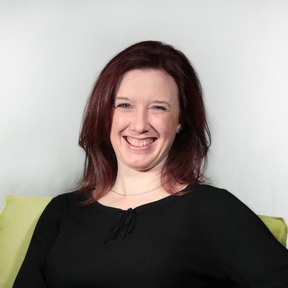 Patti Miller a exercé le pastorat dans un contexte urbain pendant plus de 20 ans, et elle est présentement pasteure principale de l'Evangel Pentecostal Church à Montréal.
Elle affectionne particulièrement le ministère urbain, les femmes qui sont appelées à diriger, et la nation de l'Ukraine. Elle aime raconter des histoires avec humour, et elle croit que c'est avec beaucoup de passion que Dieu accorde une grande valeur aux gens. 
Depuis 1992, Patti est l'heureuse épouse de Jeff, son mari aux tatouages et piercing au visage. Après tout ce temps, ils rigolent encore en se racontant des blagues l'un et l'autre. 
---
Our speaker: Patti Miller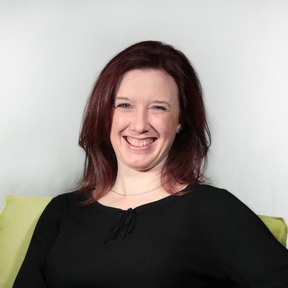 Patti Miller has pastored in urban settings for over 20 years, currently serving as Lead Pastor at Evangel Church in Montréal. 
She cares deeply about urban ministry, women who are called to lead, and the nation of Ukraine. She is a storyteller with a sense of humour and a fierce belief that God passionately values people.
Patti has been happily married to Jeff, her tattooed, face-pierced, husband since 1992. They still laugh at each other's jokes.
---
Nous voulons que les femmes s'épanouissent!
Cette conférence est organisée par l'équipe Femmes de Vision. Nous désirons que les femmes soient équipées, mobilisées et activées par la puissance du St-Esprit afin qu'elles puissent marcher avec audace dans le plan de Dieu pour leur vie.
Le thème Embrasse ta destinée! est tiré du passage en 2 Timothée 1:7 Dieu nous a donné un Esprit qui, loin de faire de nous des lâches, nous rend forts, aimants et réfléchis.
We want women to thrive!
This conference is organized by the Women of Vision team. We desire to see every women equipped, mobilized and activated by the power of the Holy Spirit so that they can walk with audacity in the plan that God has prepared for their life.
Our theme Embrace your destiny! is taken from this passage in 2 Timothy 1:7 For God did not give us a spirit of timidity or cowardice or fear, but of power and of love and of sound judgment and personal discipline. (AMP)
______________________________________________________________________________________________________
Horaire:
Vendredi soir à 19h30 - Inscription à compter de 18h
Samedi à 9h - Inscription à compter de 8h30
Schedule:
Friday Evening 7:30pm - Registration begins at 6:00pm
Saturday at 9:00am - Registration begins at 8:30am
---
Information Hôtel
Hôtel Brossard   
www.hotelbrossard.com
7365, Marie-Victorin
Brossard, Quebec
J4W 1A6 
Tél: 514 890 1000
450 671 49491
877 890 1008

Mentionnez que vous réservez pour Femmes de Vision
125 $ chambre 2 lits et petit déjeûner inclus.
---
Hotel information
Hôtel Brossard   
www.hotelbrossard.com
7365, Marie-Victorin
Brossard, Quebec
J4W 1A6 
Tél: 514 890 1000
450 671 49491 
877 890 1008

Mention that you are reserving for Femmes de Vision
125 $ room with 2 beds and breakfast included. 
---
Save This Event
When & Where

Église Vie Abondante
7125 Boul. Maricourt
St-Hubert, QC J3Y 1T3
Canada

Friday, 20 April 2018 at 7:30 PM

-

Saturday, 21 April 2018 at 4:30 PM (SST)
Add to my calendar
Organizer
Femmes de Vision - District du Québec des APDC / Women of Vision - District of Quebec of the PAOC
Embrasse ta destinée! - Embrace your destiny!