Location
City Of Brampton West Tower Lunch Room (2nd floor)
55 George St S
Brampton, ON L6Y 1L9
Canada
Yarn based workshop to make your own "arpillera" with Hector Maturana Bañados
About this event
An "arpillera", which literally means burlap in Spanish, is a brightly coloured patchwork picture depicting scenes of daily life. They are made predominantly by groups of women, known as arpilleristas. The construction of arpilleras became popular in Chile during the military dictatorship (1973–90) of Augusto Pinochet, when they were used to protest and document the injustices of the regime.
This workshop will explore the relationship between community safety and textiles as living archives that document experience. Soledad Fátima Muñoz will facilitate and live-translate the workshop presenter, Hector Maturana Bañados, who is based in Chile, via Zoom. Participants will be encouraged to explore their experiences of community safety and care through the arpillera form.
Hector will teach participants a method using acrylic yarn (donated by the Textile Museum) to create their own arpillera. Participants can bring yarn that they would like to include in their arpillera. Each of the individually created arpillera will then be sewn together, resulting in a collective arpillera.
These workshops are presented in partnership with the Textile Museum of Canada. The Textile Museum of Canada hopes to install these projects in their community gallery space in early 2023.
Make sure to register for the first workshop with Bélgica Castro Fuentes.
Accessibility:
Those who require additional assistance or support to participate are welcome to send us a request. Please request this assistance at least three days in advance of the event. To do so, or for any additional information please contact accida@brampton.ca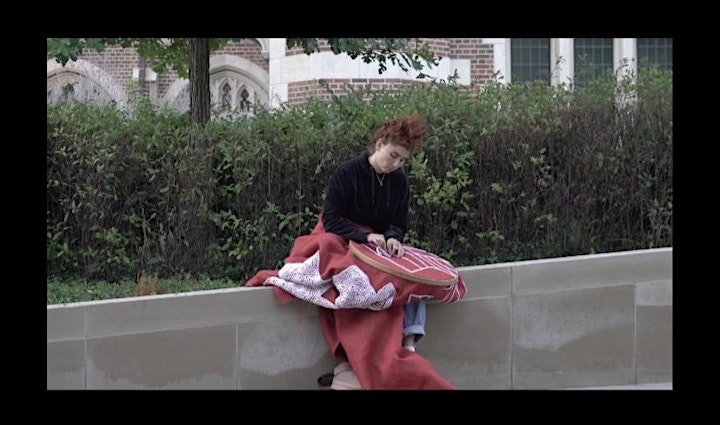 Soledad Fátima Muñoz is an interdisciplinary artist, cultural worker and researcher born in her family's exile in Canada and raised in Rancagua, Chile. Her work seeks to explore the ever-changing social spaces we inhabit and the archival properties of cloth. Through the investigation of the materiality of sound and the understanding of the woven structure as the continuation of our interconnected social gesture, her practice seeks to fabricate embodied instances that participate in the construction of a more equitable society and the creation of new archives of resistance. In 2017, she co-founded CURRENT "Feminist Electronic Art Symposium and Mentorship," a multidisciplinary, electronic art program working with women, non-binary, and BIPOC (Black, Indigenous and People of Colour) artists in Canada and beyond. Her latest collaborative audiovisual project entitled "La Parte de Atras de la Arpillera'' features a collection of interviews with Chilean textile workers whose experiences stitch together the country's history of resistance. Soledad has been the recipient of several awards, including the City of Vancouver Mayor's Arts Award for Emerging Artist, The School of the Art Institute of Chicago New Artist Society Full Merit Scholarship, the Emily Carr University of Art + Design President's Media Award and most recently the Textile Society of America Student and New Professionals Award.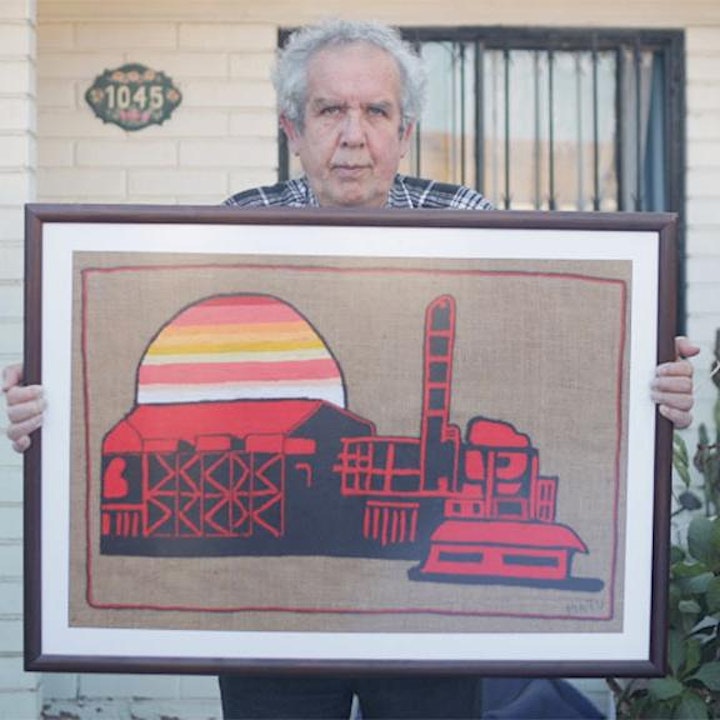 Hector Maturana Bañados is a cultural worker and arpillerista (arpillera maker) who was a political prisoner in the city of Antofagasta during the Augusto Pinochet dictatorship. His work is an example of the culture of resistance developed in Chile after the military coup of 1973. Maturana founded The Arpillera Workshop for Political Prisoners at the Antofagasta Public Prison in 1980 and continues to make arpilleras today, understanding the importance of these textile works as containers of the people's collective memory in resistance to the 'official' history. Maturana works with Agrupación Providencia, advocating for the memorialization of the Providencia building, which was used as a site of detention and torture by Pinochet's agents.