Learn how to embroider using locally sourced natural materials with Susan Furneaux
About this event
Spend the afternoon with Susan Furneaux learning the art of embroidery using locally sourced natural materials. Using basic stitches participants will create a small piece to take home. The ability to thread a needle is all the experience required.
Participants do not need to bring anything, all materials supplied. No previous skill or knowledge required, eight years and up (under 14 must be accompanied by an adult).
COVID-19 health and safety precautions will be in place. Masks will be required during times when participants cannot be 6-feet apart outdoors, and when not seated indoors. COVID-19 regulations may be adjusted closer to the event based on public health guidelines at the time.
This workshop is free and supported by Craft @ The Edge, a project of the Craft Council of Newfoundland and Labrador.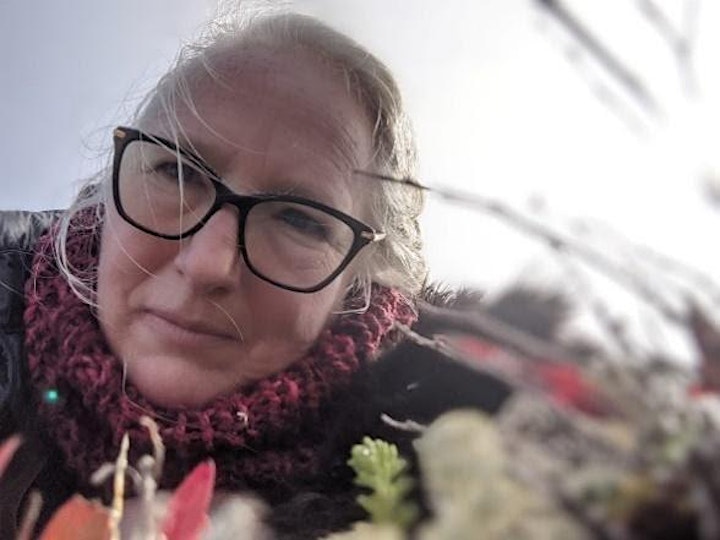 Susan Furneaux has found a lifetime of joy in working with textiles. She has been an instructor at the College of the North Atlantic for over 20 years. Each year brings new students and fresh perspectives in designing with fibre. Susan finds joy in the 'aha' moment; when students are excited by the realization that they can take a concept through design to creation of an artwork. This excitement fuels Susan's own artistic practise of textile techniques using natural objects. Susan's work celebrates the bounty of local colour and materials historically available to northern artists. Following traditional practices, Susan grows and forages for dye plants as well as incorporates sustainable and ethical locally harvested materials in her hand embroidered work.
Artist Statement:
Intimacy with materials in process, usage and place is the foundation of my work. I grow, nurture, forage and process my materials, my art and homesteading lifestyle inseparable. The seasons, the ebbs and flows of nature are present in the materials. The practice is a ritual of connection and integration with my environment where the cycle of life and death are ever present. Using both traditional and unexpected natural fibres, I create finely crafted pieces that discuss the infinite offerings of textile materials from the boreal forest and peat bogs of the Avalon Peninsula, Newfoundland. This work is reflective of my settler ancestors' tradition of 'making do', skilled makers who resourcefully created beautiful work with what was close by.
You can learn more about Susan's work at www.blackhenstudio.com