Description
The eMERGE EcoMarket is an annual sustainability expo showcasing green products, services and environmental organizations. It gives people products, ideas and tools to fight climate change. It attracts over 3,000 people to Downtown Guelph's Old Quebec Street Shoppes (map), welcoming families and residents including early environmental adopters looking to discover their path to environmental living!
The 2020 eMERGE EcoMarket is celebrating the 13th Anniversary with our partners and sponsors from the City of Guelph, Downtown Guelph, Old Quebec Street Shoppes and Barry Cullen. This event is an excellent opportunity for your organization to promote your products and services to environmental early adopters. Paired with the H2O Go Festival, it will connect you with an audience primed for green and sustainable options that are looking to reduce their impact on the ennvironment, fight climate change and save money.
Click on the link to watch last year's Rogers coverage of EcoMarket 2019: https://rogerstv.com/media?lid=237&rid=8&gid=311070
Standard prices are effective till end of March 17, 2020; which are as follow:
7 ft exhibiting space - $300

10 ft exhibiting space - $400

8 ft x 10 ft Booth Space - $1,100

Exhibit your car- for dealers only - $999 SPECIAL
---
Event Details:
eMERGE EcoMarket
Saturday, March 21, 2020 - 10 am to 3 pm
Old Quebec Street Shoppes - 55 Wyndham Street N.
For more information visit our event page: http://ecomarketguelph.com/
---
For more information contact Rasha Abusitta, Event Coordinator, at 519.763.2652 or by email at rasha@emergeguelph.ca
---
About eMERGE
eMERGE fights climate change to build a healthy society.
We do this by helping people reduce energy and water use. Promoting smart behaviour, policy and improved efficiency helps Guelph build a road map to beat climate change and achieve 100% renewable energy by 2050. This builds a more diversified local economy that can also save people money.
---
Our sponsors: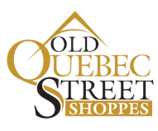 Organizer of eMERGE EcoMarket 2020 Exhibitor Registration