Alpha Art Gallery with Music and Beyond are proud to showcase the talents of the next generation of Ottawa's performing artists.
About this event
Beginning February 17, 2019, Alpha Art Gallery will host Ottawa's inaugural Emerging Artist Series. Each month will feature a different local performing artist accompanied by special guests, and the promise of an artfully fun afternoon! All proceeds are in support of the artists and the pursuit of their passions.
April 14, 2019 - Brandon Wilkie, Cello "20th Century Cello
Program
Claude Debussy, Sonate pour violoncelle et piano in D minor
Samuel Barber, Sonata for Violoncello and Piano, Opus 6
Chan Ka Nin, Soulmate for unaccompanied cello
Sergei Rachmaninov, Vocalise, op34, No.14
Upcoming Events in the Emerging Artists Series
May 5, 2019 - Noah Landers, Piano
June 2, 2019 - Jessyca Morgan, Soprano
For tickets visit https://www.eventbrite.ca/o/alpha-art-gallery-with-music-amp-beyond-18456658520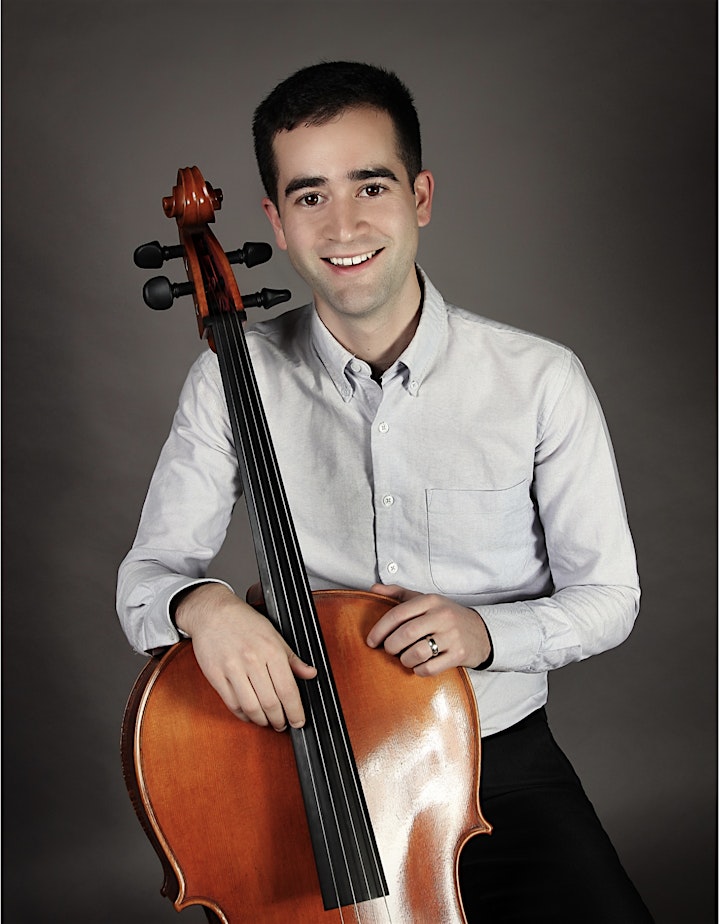 Cellist Brandon Wilkie grew up in Pembroke, Ontario where he began playing cello at the age of 13. Brandon studied cello at the University of Ottawa with Paul Marleyn and later with Shauna Rolston at the University of Toronto. While living in Toronto, he was a member of the Arkadas String Quartet who received the Felix Galimir Award for Chamber Music. As a member of the Arkadas, Brandon had the opportunity to perform at music festivals in Banff and San Francisco, where he had the opportunity to work with renowned artists such as Joel Krosnick of the Juilliard Quartet.
Brandon and his wife Dian moved to Ottawa in 2014, where they currently reside with their two children. A member of the Ottawa Symphony Orchestra, Brandon also enjoys performing as a free-lance cellist. As a teacher, Brandon is on the faculty of Ottawa's Suzuki Music program, where he works with young cello students.

Organizer of Emerging Artist Series-Brandon Wilkie "20th Century Cello"