Emerging Artist Series-Bronwyn Thies-Thompson "The Traveller Returns"
Alpha Art Gallery with Music and Beyond are proud to showcase the talents of the next generation of Ottawa's performing artists.
About this event
Beginning February 17, 2019, Alpha Art Gallery will host Ottawa's inaugural Emerging Artist Series. Each month will feature a different local performing artist accompanied by special guests, and the promise of an artfully fun afternoon! All proceeds are in support of the artists and the pursuit of their passions.
February 17, 2019 - Bronwyn Thies-Thompson, Soprano "The Traveller Returns"
Upcoming Events in the Emerging Artists Series
March 3, 2019 - James Coole-Stevenson, Baritone
April 14, 2019 - Brandon Wilkie, Cello
May 5, 2019 - Noah Landers, Piano
June 2, 2019 - Jessyca Morgan, Soprano
For tickets visit https://www.eventbrite.ca/o/alpha-art-gallery-with-music-amp-beyond-18456658520
Bronwyn Thies-Thompson is a young Canadian soprano with an affinity for early music. She is sought after for her solid and inspired performances as a soloist and amongst small vocal ensembles, regularly performing and recording with Daniel Taylor's Theatre of Early Music and Trinity Choir (including their JUNO nominated discs, Four Thousand Winter & The Tree of Life).
Her "clean and clear voice" (National Capital Opera Society) and "natural and assured musicianship," (Ottawa Citizen) informed by her musical upbringing as a cathedral chorister and instrumentalist in Ottawa, Canada, have been appreciated during collaborations with the Tallis Scholars and Emma Kirkby, among others. Bronwyn has been fortunate to work with Canadian composer Andrew Ager, premiering song cycles, concert works, and appearing in his operas. She is also involved in musical projects exploring the traditional music of Ireland, England, Appalachia, and Quebec.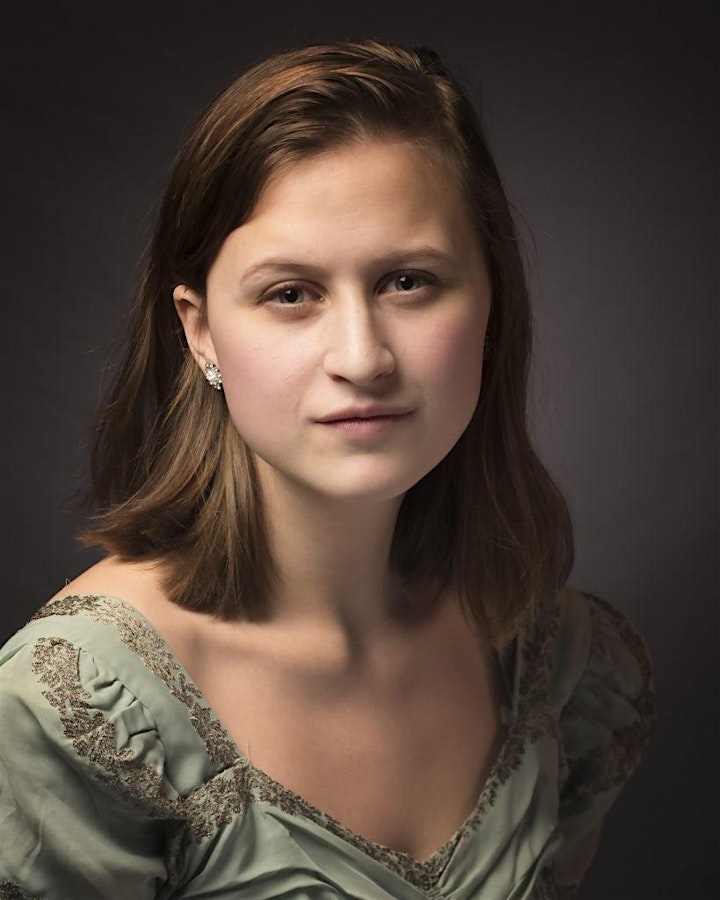 Organizer of Emerging Artist Series-Bronwyn Thies-Thompson "The Traveller Returns"