About this Event
Beginning February 17, 2019, Alpha Art Gallery will host Ottawa's inaugural Emerging Artist Series. Each month will feature a different local performing artist accompanied by special guests, and the promise of an artfully fun afternoon! All proceeds are in support of the artists and the pursuit of their passions.
May 5, 2019 - Noah Landers, Piano "Great Romantics"
Program "Great Romantics"
Prelude in D minor, Op 23, no. 3, S. Rachmaninoff
Prelude in D major, Op. 23, no. 4, S. Rachmaninoff
Prelude in G-flat Major, Op. 23, no. 10, S. Rachmaninoff
Spanish Rhapsody, F. Liszt
Nocturne no. 5 in B-flat major, Op. 37, G. Faure
Winnsboro Cotton Mill Blues, Frederic Rzewski
Upcoming Events in the Emerging Artists Series
June 2, 2019 - Jessyca Morgan, Soprano
For tickets visit https://www.eventbrite.ca/o/alpha-art-gallery-with-music-amp-beyond-18456658520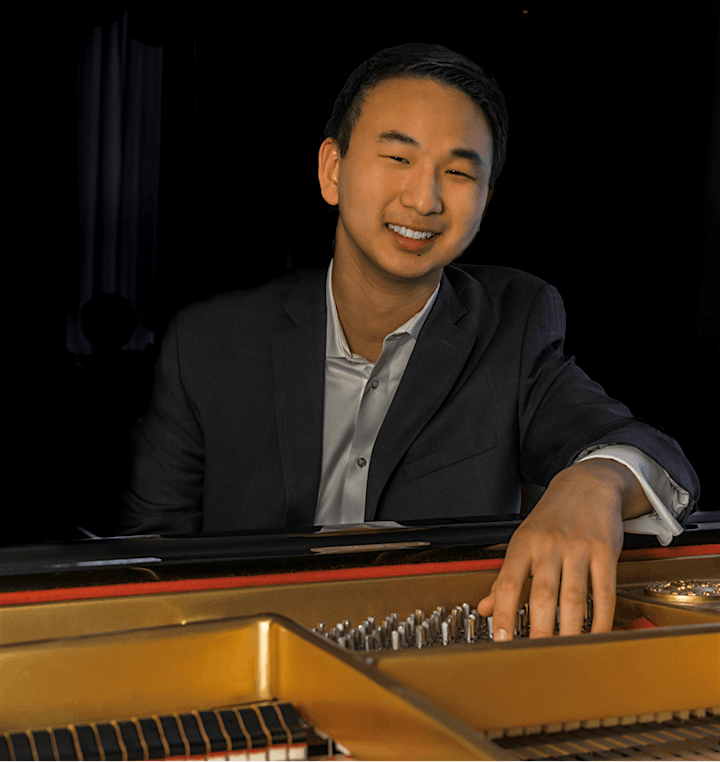 NOAH LANDERS is an award-winning twenty one-year old pianist who began his piano studies at the age of five. He has studied with Janine Johnson of Watertown, NY and Dr. Robert Auler of Oswego, NY. Noah recently graduated from the University of Ottawa studying under David Jalbert and is currently pursuing an Artist Diploma.
Noah has been an extremely active young pianist, performing and competing widely throughout the Northern New York and Ottawa region. He has also participated in master classes given by Paul Wyse, Andrew Russo, Jimmy Brière, and Jerome Lowenthal. Noah has competed in NYSSMA festivals, the Patricia DeAngelis Piano Festival, and the CNYAMT Advanced Piano Competition, where he took third place. In September 2012 and 2014, Noah competed in the Thousand Islands International Piano Competition, where he received an Honorable Mention and the Audience Prize Award. In January 2013, Noah was awarded First Prize Honors at the Seventh Annual James and Katherine Andrews Young Artist Competition. Under the baton of Dr. Kenneth Andrews, Noah, in March 2013, performed Saint-Saëns' Piano Concerto No. 2 in G-Minor with the Orchestra of Northern New York. Noah made an appearance at the organ with the University of Ottawa Orchestra during its 2015-2016 season in Saint-Saëns' Symphony No. 3 "Organ Symphony" in C minor conducted by Maestro Alain Trudel. In August 2018, Noah was given the opportunity to study privately with French pianist Jean-Paul Sevilla in France. Most recently, Noah made his Ottawa solo debut on the National Art Centre's Fourth Stage.
Noah is also committed to being a positive contributor to his community, serving as pianist for several choirs and churches in the Ottawa and greater Watertown areas. He frequently volunteers to perform at various fundraisers and nursing homes, collaborating with soloists, choirs, and instrumentalists. In addition, he has made numerous solo appearances for the North Country Arts Council and the Watertown Musicales. Noah regularly serves as a keyboardist in productions by Stage Notes Theater Company (Watertown, NY), Suzart Productions in Ottawa, and the Ottawa Savoy Society.