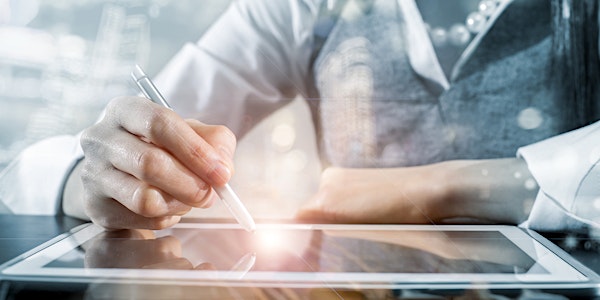 Emerging Legal Technology Forum
When and where
Location
MaRS Discovery District 101 College Street Auditorium Toronto, ON M5G 1L7 Canada
Description
Together Thomson Reuters and MaRS LegalX are pleased to present the Emerging Legal Technology Forum at MaRS Discovery District in Toronto on September 20, 2016 - a premier forum showcasing top legal industry professionals and change leaders taking a comprehensive look at ways to use technology to revolutionize legal practice.

This program examines the current state of technologies available and the impact they are having in the firm, how contract and document automation is changing the transactional practice, the design change requirements to leverage technology to improve delivery of legal services, and the power in leveraging legal data analytics.

Seating is limited. Register today!

If you are a legal entrepreneur, please email fmomen@marsdd.com indicating your interest in attending; you may be eligible for a discounted ticket.

*This program has been accredited for 3 hours and 45 minutes of Professionalism Content. This program is also eligible for 1 hour and 30 minutes of Substantive Content.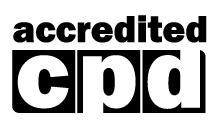 ---
Why You Should Attend
Engage top legal industry professionals and leaders on new and future technology trends impacting law practice.
Network with colleagues and exchange ideas through interactive conversations.
Gain valuable and digestible insight for application at your firm.
---

Who Should Attend
Law firm COOs
Law firm CIOs
Law firm Managing Partners
Law firm Knowledge Managers
Law firm Innovation Leads
Law firm Practice Leads
Law firm Project Management Leads
Corporate Counsel
Legal Technology Consultants
Legal Change Consultants
---
Agenda
8:00am-9:00am - Registration and Breakfast


9:00am-9:45am - Future Sight: The Promise of Technology to Revolutionize Legal Practice
Nearly all observers agree that we are in the midst of a true paradigm shift in the delivery of legal service. Most also agree that technology is one of the leading drivers of change when it comes to accessibility, adaptability, and accelerated development. What is less clear, however, is how specifically the so-termed technological revolution will come to impact the future of lawyers and lawyering in years to come. The opening keynote, delivered by one of the world's foremost authorities on cognitive learning and the law, addresses the future of legal technology and its impact on the current legal service model.
Presenter:
Daniel Martin Katz, Associate Professor of Law, Illinois Institute of Technology Chicago-Kent College of Law


9:45am – 10:00am - Break


10:00am-11:00am - State of Play: Innovations Already at Work in the Law
While much of its promise lies in the future, technology already enables significant advances in the quality, speed and cost of legal service. This lively conversation examines the current state of technologies available to legal practitioners, as well as a frank assessment of ROI on corporate and law firm operations, customer service, and strategic growth.
Moderator:
Jason Moyse, Industry Lead, MaRS LegalX; Manager, Legal Business Solutions, Elevate Services
Panelists:
Karl Chapman, Chief Executive Officer, Riverview Law
William D. Henderson, Professor of Law and Val Nolan Faculty Fellow; Indiana University Maurer School of Law
Edward Hartman,

Co-Founder and Chief Product Officer

, LegalZoom


11:00am-11:15am - Break
11:15am-12:15pm - Object Lesson: How Contract Automation is Changing the Transactional Practice
Legal professionals now have the capacity to draft and manage increasingly complex legal documents through recent technological breakthroughs in contract automation and drafting. Such technology "learns" from experience and progressively adds more value to the daily workflow of lawyers, paralegals and staff. This distinguished panel will examine the evolution of technology-generated contracts in the transforming transactional practice of today. Attendees will gain practical insight into how these emerging technologies are interacting with lawyers and other professionals; how quality and confidentially and are being preserved through automation; and finally, what ongoing advances in document drafting will augur for other facets of legal practice.
Moderator:

Jean Cumming

,

Editor-in-Chief &Market Director

, Lexpert
Panelists:
Ned Gannon, Chief Executive Officer

, eBrevia, Inc

Fred Headon, Assistant General Counsel - Labour and Employment Law, Air Canada
Mara Nickerson, Chief Knowledge Officer, Osler, Hoskin & Harcourt LLP

Mark Tamminga

, Partner & Leader of Innovation Initiatives, Gowlings WLG

Andy Wishart

, Global Head – ContractExpress, Thomson Reuters


12:15pm-1:15pm - Luncheon


1:15pm-2:30pm - The Impact of Design: A Corporate Legal Department Conversation
Design change is almost always required to make the most of what technology enables. Legal technology is no exception. In this session, a panel of pioneering corporate legal departments and academic scholars will discuss how design thinking is impacting their in-house processes and purchasing power in a diverse and competitive marketplace.
Moderator:

Jennifer Brown

,

Managing Editor

, Canadian Lawyer

InHouse

&

Law Times
Panelists:
Liam Brown

, Founder & Chairman, Elevate Services, Inc.
David Cunningham, Chief Information Officer, Winston & Strawn LLP
Alexander C. Gavis, Senior Vice President & Deputy General Counsel

, Fidelity Investments

Jolie Lin, Vice President & Deputy General Counsel, BMO Financial Group
Linda Rush

,

Privacy Officer & Associate General Counsel

, Avis Budget Group, Inc.
2:30pm-2:45pm - Break


2:45pm-4:00pm - Legal Analytics: Innovation at the Crossroads of Technology, Data, and Law
Data analytics provides a powerful new tool to inside and outside counsel. In addition to offering efficient and fiscally prudent solutions for harried lawyers, data analytics provides vital strategic advantages for matter-level management and more favorable legal outcomes. This closing conversation welcomes a number of prominent legal tech start ups and BigLaw innovators for an earnest discussion on how breakthroughs in data analytics are continuing to reshape the current legal environment.
Moderator:

Carlos Gamez, Senior Director of Innovation, Legal, Thomson Reuters
Panelists:
David Curle

,

Director, Market Intelligence

,

Legal

, Thomson Reuters

Matt Gillis, President,

Neota Logic Inc.

Jennifer Roberts

, Data Scientist, Intapp, Inc.

Toby Unwin

, Chief Innovation Officer, Premonition LLC


4:00pm-5:00pm - Reception