Emerging Technologies Summit in Cloud & Security (An ISACA-IIA Event)

Tuesday, 30 May 2017 from 7:00 AM to 1:00 PM (MDT)
Event Details
Emerging Technologies in Cloud and Security 
- Four dynamic speakers presenting fresh, innovative topics in Cloud and Security!
The Edmonton Chapters of ISACA and IIA invite you to our joint event on Tuesday May 30, 2017 at Royal Glenora Club, Edmonton. This summit on "Emerging Technologies in Cloud and Security",.featuring four dynamic speakers, provides an excellent opportunity for members, non-members and students to update their knowledge by learning from industry leaders.  This event also presents excellent networking opportunities with speakers, leaders and members of ISACA and IIA community in Edmonton.
Event Schedule
7:00 am - Check-in for Buffet Breakfast and Networking

8:00 am - Welcome and Opening Remarks from ISACA/IIA Presidents

                Session 1 - Shawn Kanungo (Deloitte) Be Bold, Be Brave, Be Experimental
                Session 2 - Craig McDougall (Dentons) Panel Discussion: Cloud Computing

9:50 - 10:10am - Coffee Break and Networking

                 Session 3 - Mark Topping (AGLC) - Mitigating Risks in Procurement of Cloud Computing Services
                 Session 4 - Iain D. Kenny (KPMG) - Cyber Incident Preparedness and Current Cyber Threat Landscape

11:40 am - Closing Remarks

11:50 am - 1:00pm - Networking
 Who Should Attend: Business leaders, subject matter experts, professionals and members of IIA, ISACA, CFE, PMI and students who want to keep pace with emerging technological changes, threats and risks.  
Professional Development Credit: Participation in these sessions qualifies for 4 professional development credits (CPE/PDU/CPD) 
Register now, limited spaces available - Early Bird pricing ends after May 16, 2017
Presentation Details 
---
 Session 1 -  Be Bold, Be Brave, Be Experimental
Competition is for losers. Today, our competitive global market is unforgiving and ruthless –no one is spared. Consumer expectations and behaviors, shaped by new market entrants, have also changed more in the last 10 years than in the last 100 years combined. Disruptive innovation is forcing firms to reimagine their customer experiences, channel strategies and business models. How do we survive? Today, we need to be bold, brave and experimental. We can only keep up if we foster a relentless culture that promotes human-centered design and rapid experimentation. This is our only competitive advantage.
Speaker's Profile: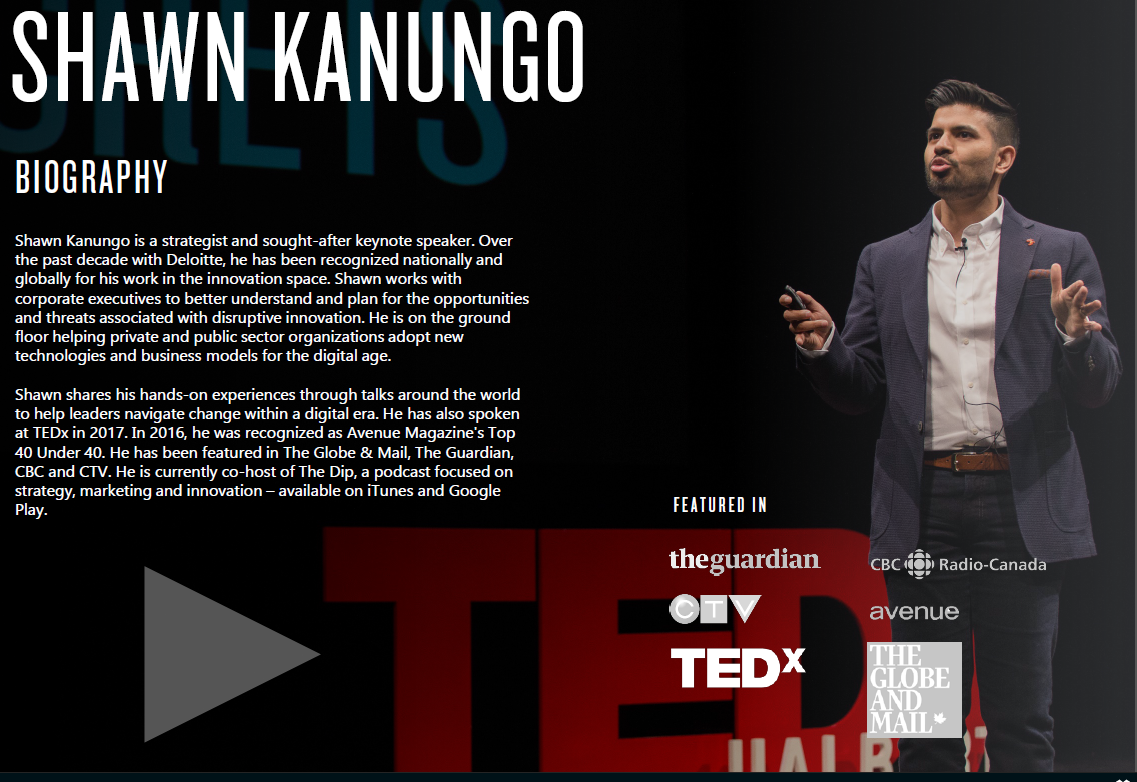 ---
Session 2 -   Cloud Computing: Panel Discussion hosted by Craig McDougall
Public Cloud Global Market value estimated to be worth over $200 billion by end of 2017. By 2020, cloud adoption will dominate IT and become the new norm. This session will be an interesting panel discussion with technical and legal experts providing a wider point of view on cloud computing. The following professionals will constitute the panel:
• Tom Sides: Tom is a partner and chair of the National Technology Transactions Law Group. His practice focuses extensively on technology, intellectual property, privacy and related commercial legal issues for clients in the energy, financial institution, health, forestry, and information technology and telecommunications industry sectors.
• Rhys Morgan: Rhys is a Director in Morgan Thomas with 17 years of experience mainly focused on Private and Public sector technology transformation in the UK, US and Canada. Rhys is a well-rounded professional with a deep understanding of technical and commercial issues.
• Calvin Engen: As the Director of I.T. for F12.net, Calvin oversees such areas as service delivery, technical training, internal technologies, and the selection of technologies for F12 programs. Calvin began his career with F12.net when the company was known as SSI Solutions. Over the course of his 10-year tenure, Calvin's relentless desire to deliver high quality, efficient technology solutions are evident in projects, such as the F12 Datacentre, the Service Plus program, and F12's partnership with Shaw Communications. He stepped into the position of Director of I.T in 2012 where he is viewed as a Technical Leader among his peers and is highly respected by many F12 clients.
Facilitator's Profile: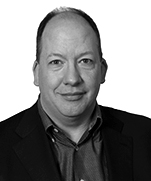 Craig McDougall: Craig is a Partner in Dentons Edmonton's Commercial Practice Group, assisting clients with negotiating and drafting agreements in the energy, pipelines, information technology, communications technology, construction, software, banking, investment management, and health industries. Craig is also a member of Dentons Canada's National Partnership Board. Craig is the Edmonton lead for Dentons Canada's Energy Link group and co-leader of Dentons Canada's Venture Technology and Emerging Growth Companies group.
---
Session 3 -   Mitigating Risks in Procurement of Cloud Computing Services
The focus of his presentation is on the risks from the procurement, contracting and vendor management perspectives.  Topics include: the key risks in the cloud computing; mitigating risks through supplier selection, negotiation of contracting terms & conditions, and vendor performance management.
Speaker's Profile: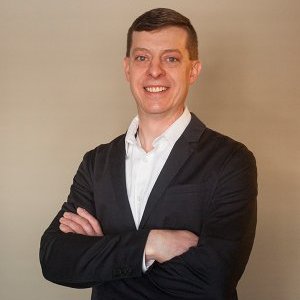 Mark Topping is Alberta Gaming & Liquor Commission's Director of Procurement.  Mark has completed post-secondary studies in Business Management through Thompson Rivers University and holds the Supply Chain Management Professional designation through the Supply Chain Management Association, the CITT-Certified Logistics Professional designation with the Canadian Institute of Traffic & Transportation, and both the Certified Professional in Supply Management and Certified Professional Purchaser designations through the Institute of Supply Management. 
---
Session 4 -   Cyber Incident Preparedness and Current Cyber Threat Landscape
This presentation will explore the current cyber threats including the various forms of extortion driven attacks and the impact of a typical breach. Speaker will share insights on how to prepare for the inevitable.. 
 Speaker's Profile: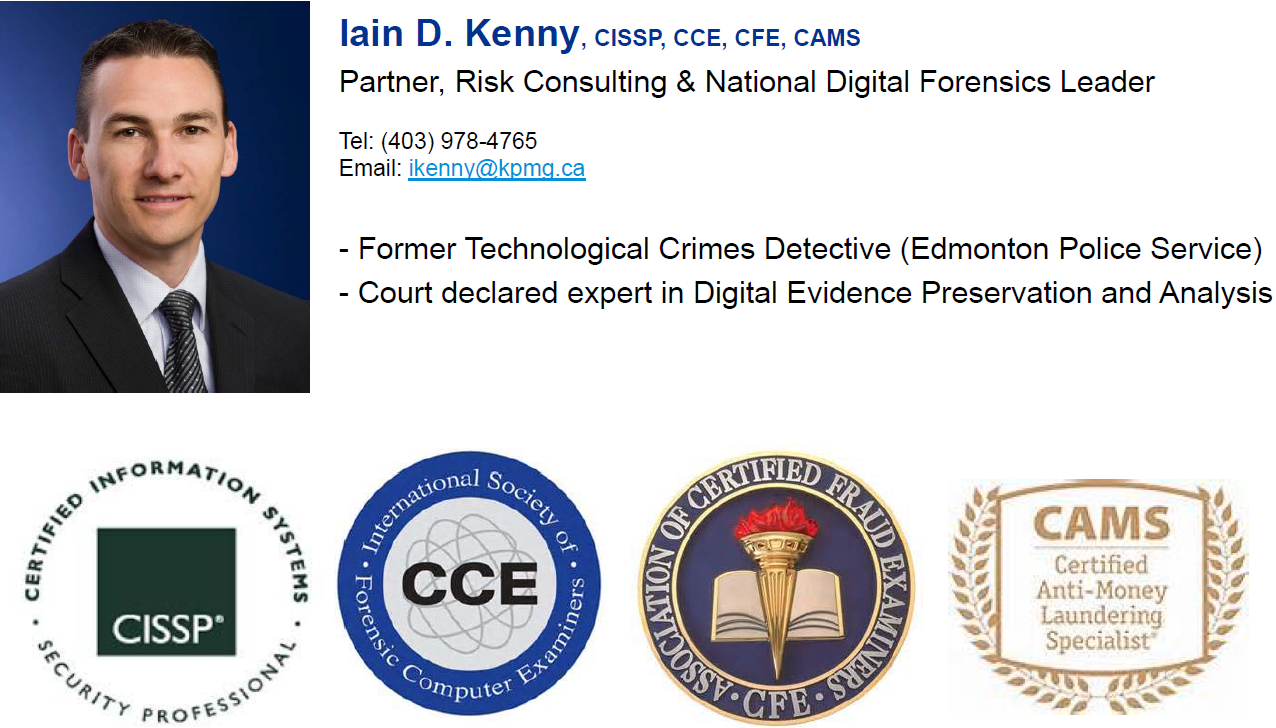 Iain Kenny is  KPMG's Partner for Risk Consulting & National Digital Forensics Leader.
 Register now for this great event! Early Bird pricing ends after May 16, 2017
Participation at the event qualifies for 4 professional development credits.
Free parking available on site.
When & Where

Royal Glenora Club
11160 River Valley Rd NW
Edmonton, AB T5K 0H2
Canada

Tuesday, 30 May 2017 from 7:00 AM to 1:00 PM (MDT)
Add to my calendar