Emmanuel Apostolic Church 50th Jubilee Anniversary
About this Event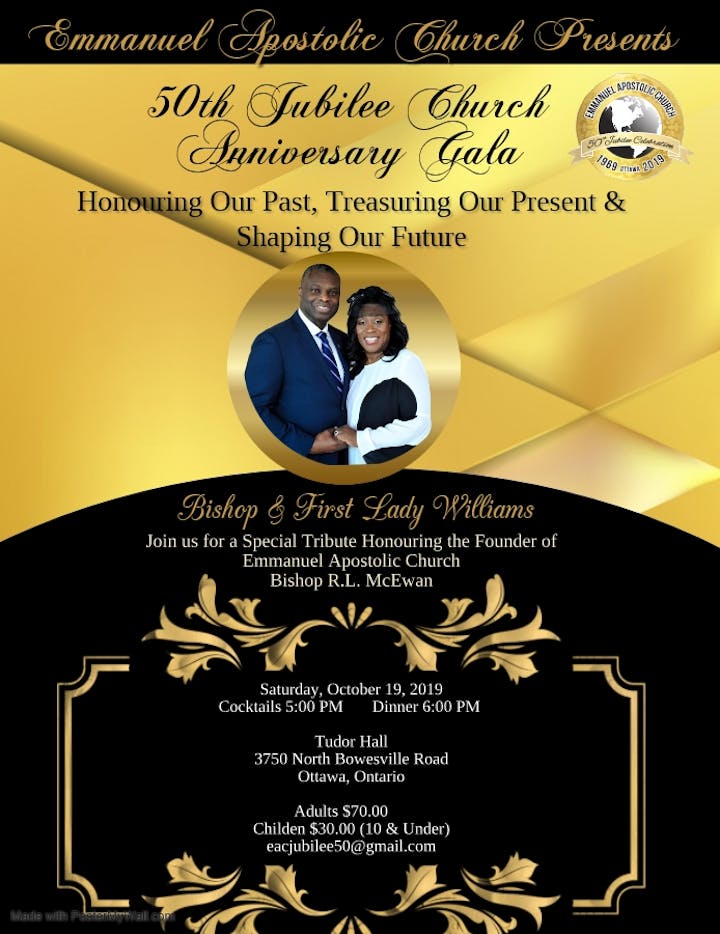 It is with great joy that we extend our invitation to you in joining us at our 50th Jubilee Church Anniversary celebration, themed "Honouring our Past, Treasuring Our Present & Shaping our Future".
We are prayerfully anticipating a blessed time as we celebrate on October 19-20, 2019. The Lord has certainly brought us through another year of blessings.
We commence our Jubilee Celebration with an Anniversary Gala & Dinner held at Tudor Hall on Saturday, October 19, 2019. The prices by categories are as follows:
• Adult Ticket $70.00 each
• Children (10 & Under) $30.00 each
On Sunday, October 20, 2019, we conclude our anniversary weekend celebration with a Thanksgiving & Worship Service at 11:30am.
For more information, please email eacjubilee50@gmail.com