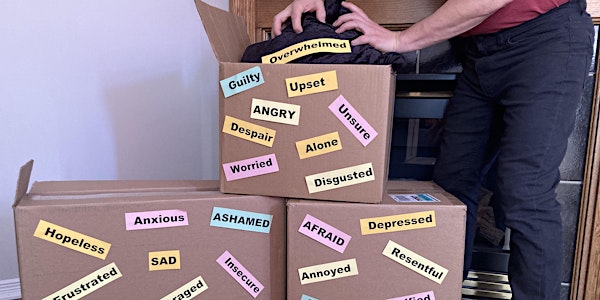 Emotional Authenticity - Stuffing Your Emotions?
Are you stuffing your emotions? When someone asks how you are do you say "I'm fine" when you are not? Come to our workshop to gain clarity.
Refund Policy
Contact the organizer to request a refund.
Eventbrite's fee is nonrefundable.
About this event
"Suppressing your emotions suppresses your immune system." ... Dr. Gabor Maté
It's OK to feel your feelings ... and express them in a healthy way.
However, we are not taught how to do that. Most of us learn when we are young how to hide our feelings and to pretend to be who we are not, in order to keep the peace. This is stuffing our feelings and it is not without a high cost on our bodies and our mental health.
In this Emotional Authenticity Workshop, we will explore how we can feel the feeling and express it authentically.
This workshop will inspire you to start listening to your feelings and bring the expression of those feelings into alignment with who you really are.
Here are your presenters ... come hear their perspectives.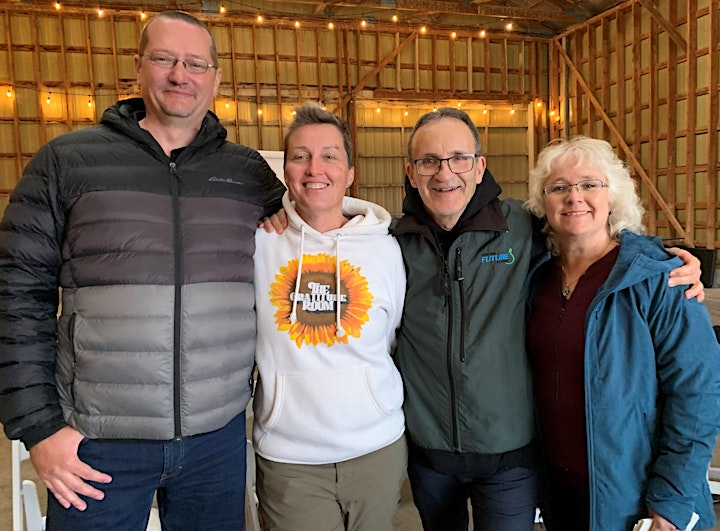 From Left to Right: Kelly Johnson, Janet Taylor, Tim Gautreau and Joanne Burelle.
Your Inner Child - Kelly Johnson
Integrative Wellness
kelly.johnson.victory@gmal.com
Kelly helps you get to the root of your pain. By addressing limiting beliefs, blocked emotions & energy. Through (self) compassion and learning to get out of our own way.
Parents Never Give Up - Janet Taylor
Life Strategist
parentsnevergiveup@gmail.com
Helping parents compassionately own their truths to connect in the present with their child. Mental health starts by us role modelling self-worth and self-love.
Human Awareness Map - Tim Gautreau
Conscious Connections
timjgautreau@gmail.com
Discover an effective tool that brings you into awareness. By simply asking yourself "Where am I on the Human Awareness Map?", you immediately become present.
Awareness Living - Joanne Burelle
Awareness Coach & Author of the upcoming book:
Make It Happen: Your Heart Knows the Way (8 Strategies to Access Your True Power)
Alivingpower@gmail.com
Joanne believes that everyone's HEART knows the way. All we need to do - is listen. Let yourself be guided to what really matters to you!