Multiple Dates
EMOTIONAL CREATURE ~ A VDay/One Billion Rising Toronto Special Presentation
Description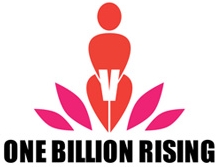 With the generous support of Young People's Theatre and Children's Peace Theatre, V-Day/One Billion Rising Toronto -- part of the global movement to end violence against women and girls -- is pleased to present the return of EMOTIONAL CREATURE by Eve Ensler. Hailed as "triumphant" after its 2014 premiere, the show is back with an all-new production. Proceeds from Emotional Creature will benefit the Metro Action Committee on Violence Against Women and Children (METRAC - Action On Violence).
Based on the bestseller I Am An Emotional Creature: The Secret Life Of Girls Around The World, the play is a moving portrait inspired by interviews with teenaged girls from around the globe. Emotional Creature is an affirmation of the authentic voice inside every girl - no matter what her circumstances - and an invitation to girls everywhere to raise their voices, claim their bodies, follow their hearts, and strive to be who they were born to be.
** Both performances will feature a talkback with the ensemble.

____________________________

FEATURING
Whyth Kerylle Blasco ~ Martina Castillo ~ Chrishara Coombs ~ Claire Couturier ~ Sydney Kuhne ~ Kira MacDonald ~ Lauren Margaret Marron ~ Bethani Moeinziaei ~ Maya Morgan ~ Ineza Mugisha ~ Bridget Saunders ~ Lyka Mae Velilla ~ Elektra Watson

Music by Charl-Johan Lingenfelder.
Choreography by Ayesha Mansur.
Lighting Design by Siobhan Sleath.
Directed by Tanisha Taitt.