Description
Workshop Description:
What is emotional decoupling? What does it mean? How can it help me?
If you started a business, are an entrepreneur or desire to be an entrepreneur, then this workshop is for you.
If you are in the corporate sector and want to gain a promotion, or change your job completely and don't know how to get there (and interviewing seems daunting), then this workshop is for you.
If certain individuals within your workspace regularly take your energy, and you feel like you can't get along, and they are toxic to your health, then this workshop is for you.

If you are single and yearning for a long-term partner and feel like there aren't many amazing options out there. You've tried online dating, bars, clubs, book clubs even, still nothing; then this workshop is for you.
Tired of the rejection? Tired of constantly trying, pushing, and getting nowhere. Tired of sitting at home and feeling sorry about yourself for all the chaos you feel like you endure to get ahead in life? I got you covered in this workshop.
Coming from someone who took A LOT personally in my life, it was really holding me back from the things I wanted. I had to learn some hard lessons, I needed to try and fail and emotionally detach from the circumstances. I was so sensitive that people would feel compelled to share that with me on the regular. I've come up with a workshop to provide you with some new tools to emotionally detach from circumstances and detach from people that are holding you back. Learn a new way to be resilient so that you can forge a new path towards your dreams without all the drama.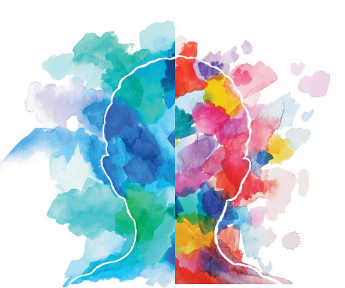 What will you learn?
Dive into the areas of your life that you feel are NOT moving as fast as you'd like

Uncover a process to emotionally decouple from life's circumstances and respond instead of reacting

Understand that your life is not over when something happens and throws you off your game


Learn to coach yourself through times where emotional decoupling is required

Learn when not to detach from people and block yourself from a connection
What will be different in your life:
You'll be able to bounce back quicker from emotional setbacks


You'll feel more peace and ease with your life

You'll learn to trust the flow of life and let it happen

You'll discover that there are certain people and circumstances that are not worth your energy and you can choose differently

Develop a different approach to the people around you who are draining you

FAQs:
What to Bring: Bring your whole self in whatever state you are in. This workshop is designed to be comfortable and safe.

Location: 555 Richmond Street West, Toronto, Suite 410, Breather Room

Time: 6:30 PM - 8:30 PM
Closest Subway Station: Osgood Station, 18-minute walk from Osgood to the workshop location. You can take a street car the 501 West Queen towards Humber.

Driving: There is a Parking lot at 152 Portland St, Toronto, ON M5V 2N5.