Description
OVERVIEW
Wanting to start your venture but lacking motivation and inspiration? Looking for a meaningful, intimate space for thought leaders to aggregate and network? Employ to Empower presents: An Evening with Young Innovators on Saturday, August 25th from 6:00-9:30PM at the Lost and Found Café. ETE intends to host a compelling fireside chat with thought leaders from the community with a purpose to inspire young leaders to start their own venture. Themes that will trickle through the evening are: "Impact Makers" and "Innovators of Vancouver's Downtown Eastside". Moreover, free food sponsored by Earls Restaurant and amazing raffle prizes will be intertwined into the evening as well! Frontrvnners is generously hosting the afterparty and will be giving proceeds to Employ to Empower Foundation!

*Please note that Employ to Empower Foundation is not affiliated with hosting the afterparty. Frontrvnners is the official host.
Join us for an evening filled with inspirational storytelling from entrepreneurs to social impact from the SFU community and Vancouver's DTES. This evening will serve as an intimate, collaborative safe space for impact makers and innovators of Vancouver's DTES/SFU community. Our goal is to create an environment where attendees work together to further themselves personally and professionally.
EARLY BIRD ADMISSION: $40.00 | Available July 25th 5:00PM -- Wednesday, August 8th 11:59PM
EARLY BIRD ADMISSION + AFTERPARTY (SAVE $15): $50.00 | Available July 25th 5:00PM -- Wednesday, August 8th 11:59PM
GENERAL ADMISSION TICKETS: $45.00 | Available August 8th at 5:00PM - August 25th 3:00PM
GENERAL ADMISSION + AFTERPARTY: $55.00 | Available August 8th at 5:00PM - August 25th 12:00PM
FRONTRVNNERS STREETWEAR AFTER PARTY TICKETS: $20.00 | Available July 25th - August 25th 3:00PM
TICKETS AT THE DOOR: $50.00/ticket
---
MEET OUR EXTRAORDINARY PANELIST SPEAKERS
PANEL ONE: IMPACT MAKERS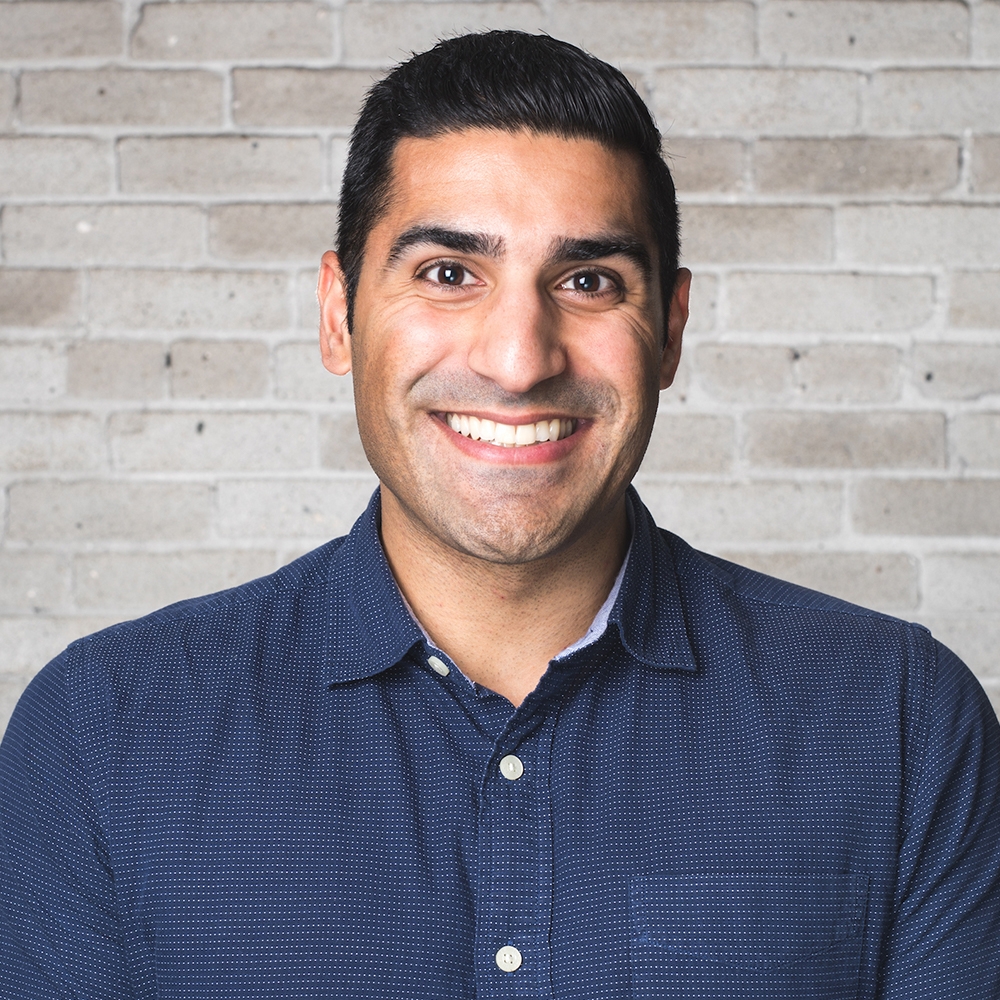 FARHAN MOHAMED | EDITOR IN CHIEF AND PARTNER AT DAILY HIVE
Farhan Mohamed is the Editor-in-Chief and a partner of Daily Hive, the hyper-local publication formerly known as Vancity Buzz, which expanded its newsrooms into Vancouver, Calgary, Toronto, and Montreal in 2016. He was brought on during the company's grassroots stage in 2012, when it was a passion project with no full-time employees. The company has since grown to over 40 full-time staff, majority of which are at their headquarters in Downtown Vancouver. The company also recently acquired a full service creative agency, Colony Digital, which now has over 15 staff in house. Farhan has a BBA from Capilano University and for the past 2 years was named to Vancouver Magazine's Power 50 list as one of the most influential people in Vancouver. In 2017, he interviewed Prime Minister Justin Trudeau at the YPO Edge conference in Vancouver.

SARAH LUBIK | DIRECTOR OF ENTREPRENEURSHIP AT SIMON FRASER UNIVERSITY
Dr. Sarah Lubik is Simon Fraser University (SFU)'s first Director of Entrepreneurship, promoting the
power of, and need for, interdisciplinary teams and commercialization of research to solve wicked
problems. She is co-Champion of the Technology Entrepreneurship@SFU program, a lecturer in
Entrepreneurship and Innovation in Beedie School of Business and a researcher in technology
management, including incubation, university entrepreneurship, commercialization and innovation
ecosystems. Sarah has been named one of Business in Vancouver's Top 40 under 40 and an Innovation
Leader by the Government of Canada. She is also a certified business coach and the co-founder of a
high-tech startup: Lungfish Dive Systems.

Sarah holds a BBA (honours) from SFU and a masters and PhD from the University of Cambridge.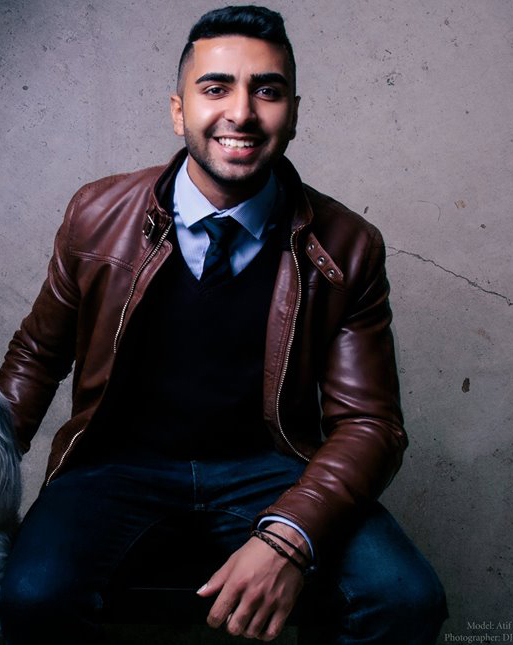 ATIF SAAD | FOUNDER OF CO-LLECTIVE MARKETING
Born in Pakistan and raised in Malaysia, Atif Saad is the founder of Co-llective Marketing and the co-owner of Frontrvnners Streetwear. The concept of Co-llective Marketing began when Atif realized that specialized agencies were not communicating with one another and working together to get clients. Today the Co-llective has over 40+ partners, 3 Co-owners and is on track to do over 6 figures in sales within this year. Outside of his ventures, Atif was also the recipient of Surrey Board of Trade's Top 25 Under 25 award and the Top Small Business Award by Coast Capital Savings with Frontrvnners Streetwear. When he's not working away on his laptop, you can find Atif looking up travel deals, eating fried chicken or listening to an audiobook.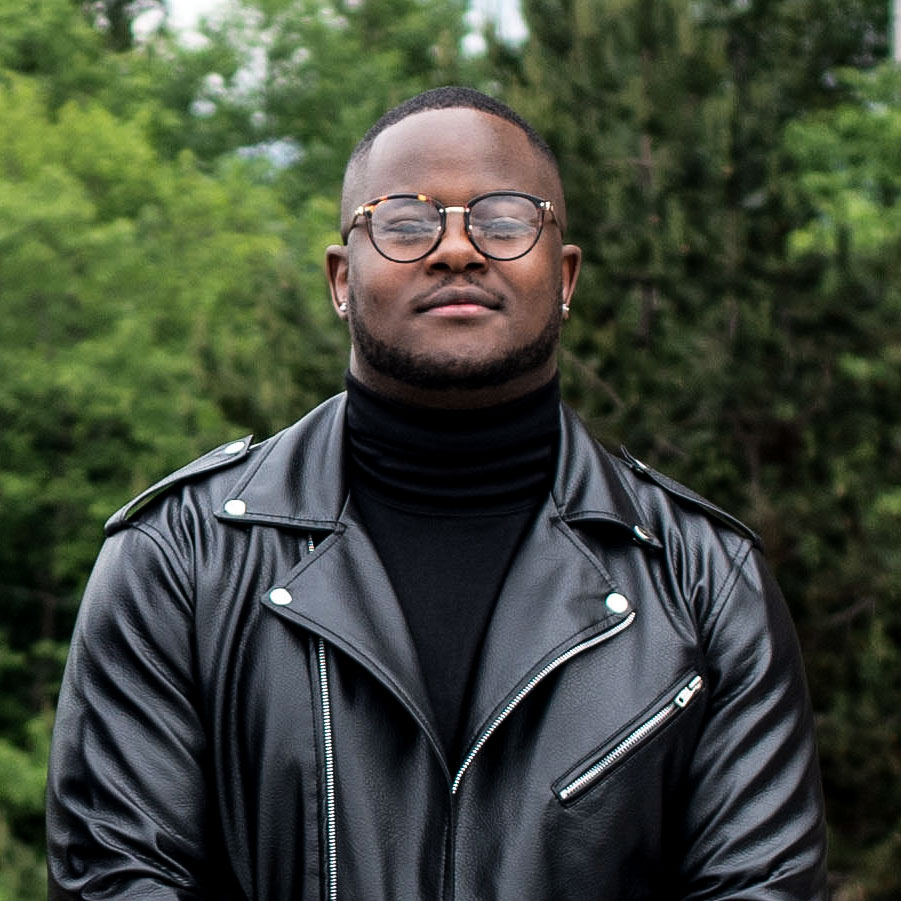 JOSHUA JACKAI | COFOUNDER OF FRONTRVNNERS STREETWEAR
Joshua Jackai, is an international Simon Fraser University Graduate from Hayward, California. While at Simon Fraser University (SFU), he participated in Varsity Sports through his football scholarship and then transferred his focus from sports to entrepreneurship once his eligibility was completed. Joshua Jackai, graduated with a Bachelor's Degree in Communications and a Certificate in Innovation and Entrepreneurship where he served as the FCAT Honorary Graduand Speaker. While at SFU he founded Frontrvnners Streetwear and was awarded the Coast Capital Savings Venture Connection Top Small Business in 2017. Joshua also became an owning partner with Co-llective Marketing. In his final semester, he helped create OpenSpot Parking which was acquired by Smartshare Solutions that same year. On the community end, Joshua Jackai has also served as a consistent volunteer with Simon Fraser University's Student Society and helps with youth entrepreneurship through Powerplay For Success and YELL Canada. Joshua Jackai finds passion in helping the people closest to him and doing hands on work that allows individuals and companies flourish. Through Joshua's work his ultimate purpose is to leave behind a legacy that serves as a catalyst to the impoverished to create generational wealth and prosperity for themselves and their families.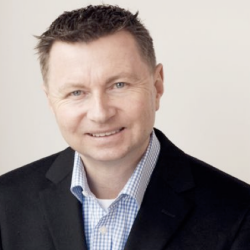 TIM AMES | EXECUTIVE DIRECTOR OF PLAN INSTITUTE & PLAN
As Executive Director, Tim is responsible for the implementation of the collaborative strategic direction of both PLAN & Plan Institute, a role that he has held for almost five years. Tim has also served as a community connector for PLAN, sat on the board of Plan Institute and worked for three years as General Manager for Tyze—an online personal networking service and a certified B-Corp social enterprise developed by PLAN. Tim also teaches Sustainable Innovation and is a Mentor in Residence at Simon Fraser University and Venture Connection. Before working In the Not for Profit sector Tim was the Managing Director and Vice President of an International technology company and worked in Canada, the USA and Europe. Tim brings over 25 years of experience in business, sales, management, and personal development and is passionate about helping people and
organizations create success and sustainability.
PANEL TWO: INNOVATORS OF VANCOUVER'S DOWNTOWN EASTSIDE (DTES)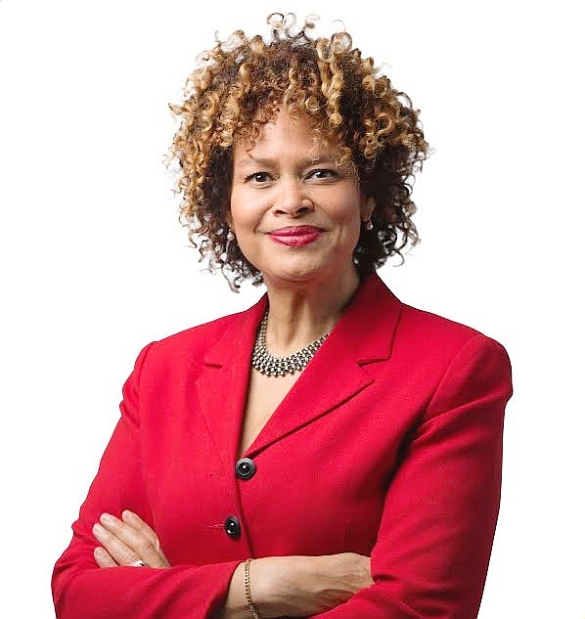 CONSTANCE BARNES | DIRECTOR AT THE DTES STREET MARKET
Constance is a seasoned and passionate multi-talented senior executive with a proven ability to lead the development and implementation of highly-effective strategic and tactical operational plans that drive increased revenues, improve efficiency, and enhance employee engagement. She has demonstrated the ability to empower teams toward achieving common goals and objectives, while building consensus despite a multitude of differing agendas and personal preferences. Constance was elected Chair, Vice Chair & Commissioner to the Vancouver Park Board 2008 and again in 2011 topping the polls which allowed her to continuously champion unity among disparate groups with varying political opinions. She then designed, developed, and implemented a range of forward thinking initiatives. Currently, she is the director at the DTES Street Market and employs over 200 low income individuals in a year, helping them earn extra cash on top of their social income assistance.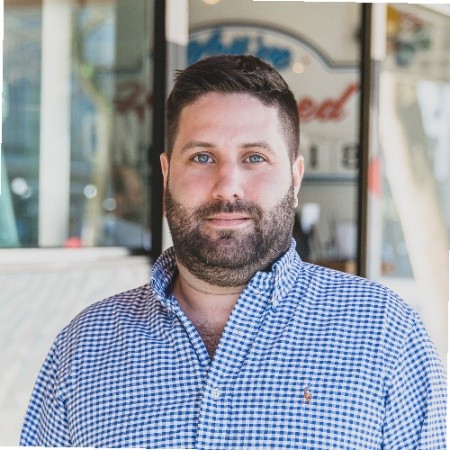 ASH MACLEOD | MANAGING DIRECTOR AT MARK BRAND INC
How do you start on a path that leads to such grand ideas as social entrepreneurship, venture & innovation? If you ask those on it, you're rarely hear the same story twice, and only slightly more often – even catch a similarity. Through an encyclopedia's worth of false starts, impressive entrepreneurial pursuits, scattered career paths and questionable life choices there are two things that do resound repetitively. Empathy and belief of impact. Ash MacLeod was fortunate enough to be born surrounded by empathy and instilled with the confidence that his actions can inspire change. It's one thing to care, but it's another to believe that care will change the world. Starting his first business at the age of 15 Ash has an early start at entrepreneurism and has enjoyed successful, meaningful careers in the music, hospitality and advertising industry and gained skills in each that would melt down and equip him to manage the various businesses of one of Canada's foremost social entrepreneurs – Mark Brand. As a partner in that business he oversees operations, business development and human resources for all five of the organizations including Save On Meats, Persephone Brewing Company, The Diamond, Catalog Creative and serves as the Executive Director for A Better Life Foundation. He manages a team that provides over 1,000 meals per day, each day of the year to citizens who can't afford to eat and by doing so creates meaningful employment for dozens of citizens who identify as having barriers to employment. This work has granted him a seat on the President's Group of BC, a coalition of some of the province's biggest companies dedicated to increasing employment for people with disabilities and he the Chair of Arts & Culture and Board Member of Hastings Crossing Business Improvement Association which aims to accelerate social
entrepreneurship in one of Canada's most challenging neighbourhoods.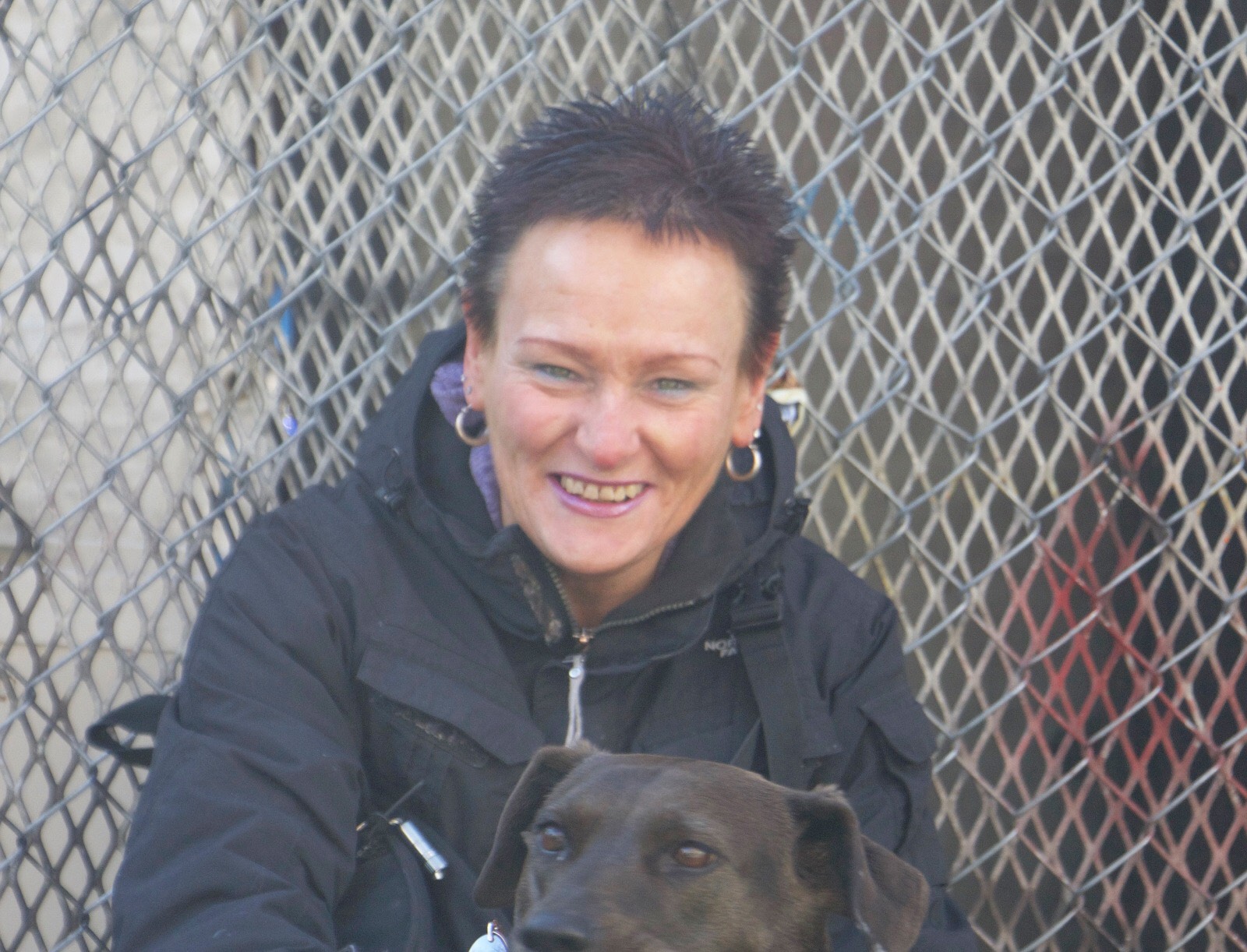 MELANIE PRATT | VOLUNTEER AT DTES STREET MARKET, OVERDOSE PREVENTION SOCIETY AND HIGH HOPES FOUNDATION
Melanie grew in in Powell River with a supportive family environment. She is the definition of what it means to be hardworking despite how unfortunate her circumstance may be. Her upbringing wasn't typical from the moment she was born. Her parents had her when they were 40 and her mother was also diagnosed with bipolar disorder. This in itself made her life challenging (to say the least). She resorted to alcohol and drugs for eight years and had a pivotal point when her doctor told her that her arm needed to be amputated from the infections in her arm. Since then, she made the choice to change her narrative and is now clean for eight year and spends her time paying it forward by volunteering at the DTES Street Market (reputable social enterprise that's funded by the City of Vancouver), Overdose Prevention Society and High Hopes Foundation.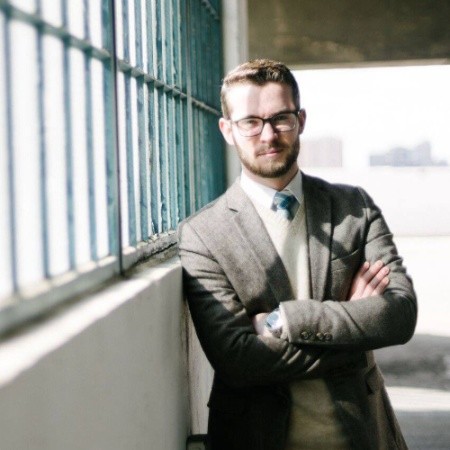 BRENNAN FITZGERALD | EXECUTIVE DIRECTOR AT HASTINGS CROSSING BUSINESS IMPROVEMENT ASSOCIATION
Though new to the West Coast, Brennan is no stranger to life by the sea. He comes to Vancouver from the east coast of Nova Scotia by way of Morinville, AB, where he previously served as a Town Councillor, concurrently becoming among the youngest elected officials in Alberta's history at 19 years. Inspired by his love of the sea and his Nova Scotian roots, in 2016 he founded SEA Change Clothing Co., an ocean friendly clothing brand dedicated to combating ocean pollution. With a passion for serving the communities he is part of - whether through public office, or through cleaning up beach trash - Brennan recently became the Executive Director of Canada's first social innovation Business Improvement Association, Hastings Crossing BIA (HxBIA), which works on behalf of over 700 businesses, social enterprises, and organizations in a central portion of the DTES to help foster a vibrant, successful, and inclusive local economy. When he's not out and about in the BIA, you may find him swimming in unique places, reading the paper, or seeking out Vancouver's best cup of coffee (he welcomes your suggestions!).
NATASHA JUNG [MODERATOR] | EXECUTIVE PRODUCER AT COLD TEA COLLECTIVE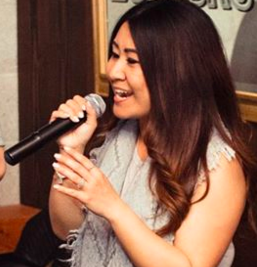 Natasha is a 'multipotentialite' - someone with many interests, creative pursuits and superpowers. Throughout her career in marketing, media and education, Natasha has grown to love professional storytelling, leadership development and community building. As a storyteller, Natasha is the Co-Founder and Executive Producer of Cold Tea Collective, a storytelling platform for, by and about North American Asian millennials. She is also a producer and host for Novus Community Television and has previously worked for Canadian Idol, 969 (formerly MTV Canada), City TV and Bell Media. Natasha is a firm believer in investing in developing future community and business leaders. She is Past Chair of the Leaders of Tomorrow Program with the Greater Vancouver Board of Trade and has worked for Crofton House School.
Natasha is also the Co-Founder and Executive Producer of RichCity Idol, a singing competition for high school students in Richmond. In 2013, she was named one of Richmond's "30 Under 30" and in 2017 was recognized by the United Global Chinese Womens' Association of Canada for her work in youth leadership development and entertainment arts.
---
OUR PARTNERS AND SPONSORS
Alumni Ticket Sponsor

Raffle Sponsor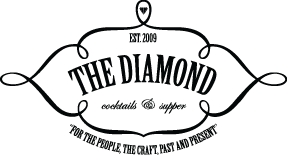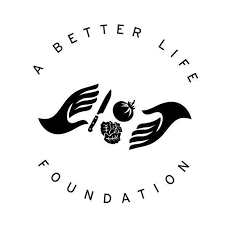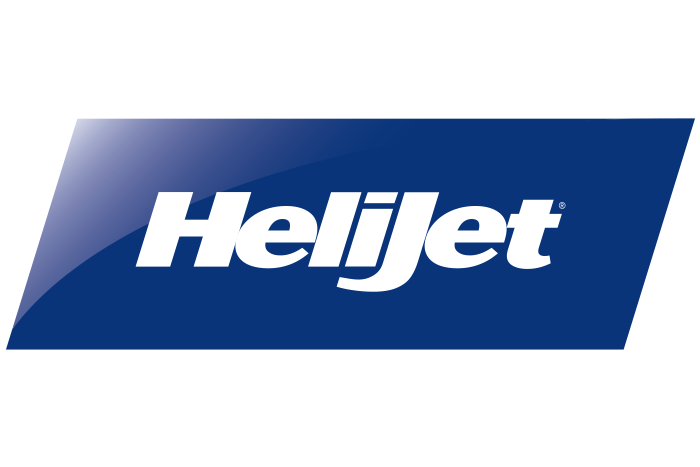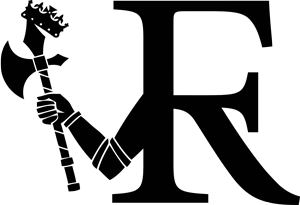 Communications Partner

Media Partner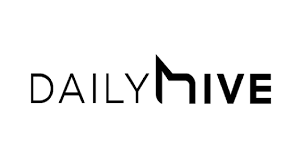 Marketing Partner

Afterparty Partner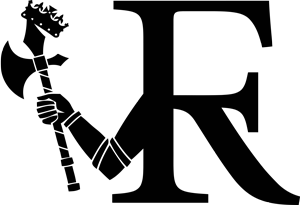 Please note that 100% of the proceeds go towards connecting low income individuals to meaningful work!!
Organizer of Employ to Empower Presents: An Evening with Innovators