Description
Fusion Halifax and Enactus Dalhousie are partnering to present a weekend workshop for Syrian newcomers to Halifax. This event will feature public speakers, Syrian entrepreneurs, and Dalhousie professors that are available to guide and assist participants in the job search process.
For those interested in starting or developing their own business, extensive entrepreneurship training will be provided. Entrepreneurs will get the opportunity to pitch their business ideas in front of other participants and potential investors and compete for start-up funding!
This event will be family friendly! No alcoholic beverages and childcare will be provided.
The schedule is as follows: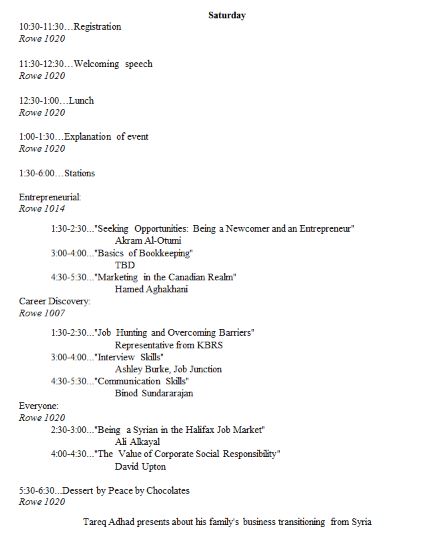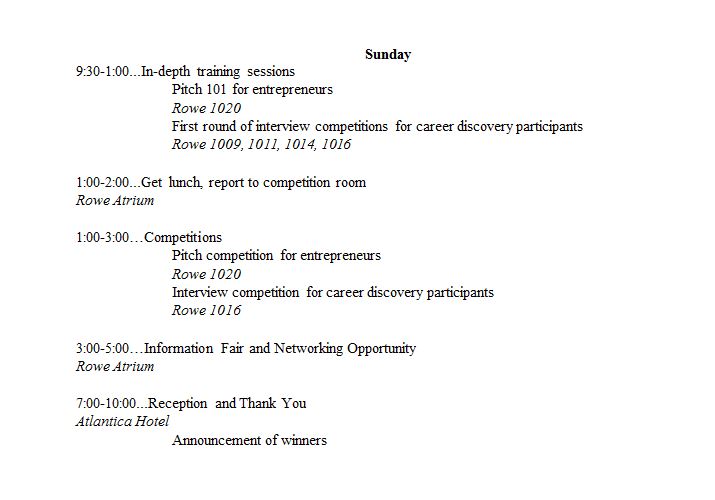 **By registerring for this event you am consenting to photos and videos being taken**