Description
Join us for lunch at Accelerate Okanagan to learn an overview of employment law for non-union employers in the technology sector.
Who should attend: Any company thinking about hiring or currently hiring
The focus of the presentation will be on successfully using employment contracts including:
(i) why employment contracts are important;
(ii) how to ensure an employment agreement is enforceable; and
(iii) the key terms and conditions that should be included in employment agreements, including termination provisions, severance, non-solicitation and non-competition clauses.
We will also provide participants with practical tips on conducting termination meetings and flag other issues that employers need to be aware of including workers compensation, human rights and privacy.
About the Presenter: Nicole Skuggedal, Partner at Lawson Lundell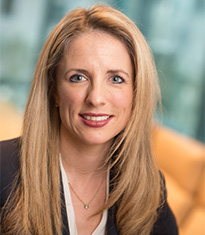 Nicole practises in all areas of labour and employment law, including advising clients on wrongful dismissal, labour relations, human rights and privacy issues. Nicole has represented clients in matters involving labour arbitrations, labour relations boards, employment standards tribunals, human rights tribunals, privacy commissioners, and has appeared before the British Columbia Supreme Court, British Columbia Court of Appeal and Supreme Court of Canada.
Nicole frequently negotiates collective agreements and provides strategic and tactical advice to clients on drafting employment contracts and the labour and employment aspects of commercial transactions. Nicole is ranked in the 2017 Canadian Legal Lexpert® Directory for Employment Law and received the 2016 Lexpert Rising Star Award where she was recognized as one of Canada's Leading Lawyers under 40. Nicole was called to the British Columbia Bar in 2006, the Northwest Territories Bar in 2008 and the Yukon Bar in 2010.