WorkBC is proud to host this series of presentations from the region's various employment programs for Youth not in school.
About this event
TODAY from 12:00 to 1:00 pm. Here's the link to join us!
https://us02web.zoom.us/j/82327108363?pwd=SkpPaVp5YUJiZGhOdENVMnNQMTZidz09
Are you a youth who's not in school and looking for work? Virtually join the Youth Employment Program Providers of Victoria on Monday, November 1st, from 12 till 1 pm, to learn about all the specialized programs to help youth (age 15 to 30) find employment. After the event, connect with the program providers to ask questions and learn how to register. All attendees are eligible to enter a draw for prizes!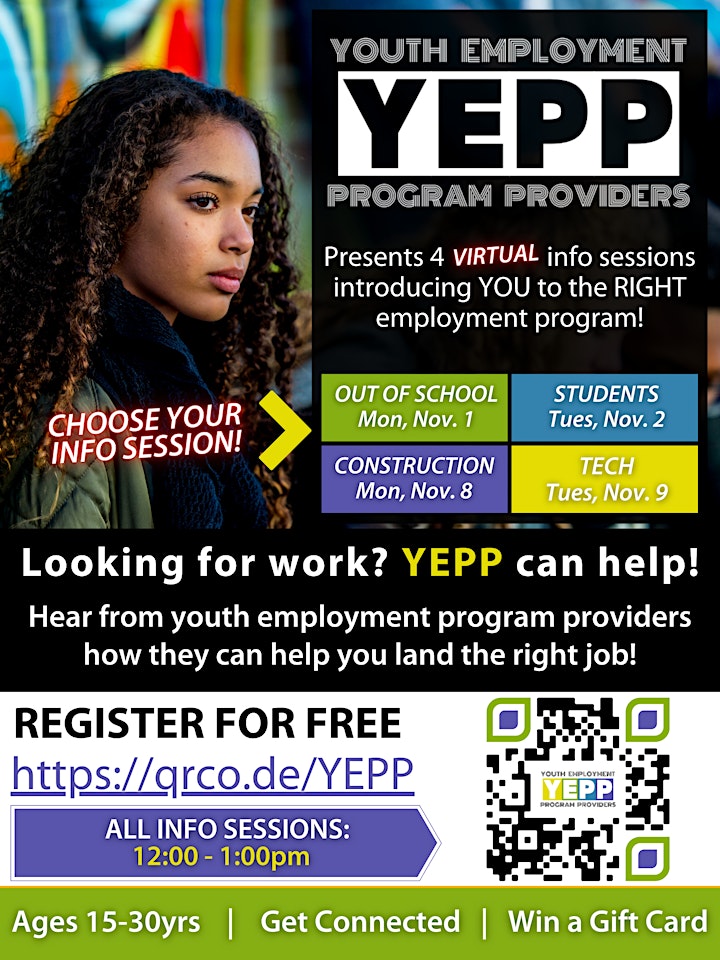 Organizer of Employment Programs for Youth not in school
WorkBC Centres are here to help you find your next job. Access job search resources, employment planning, skills assessment, training, work experience placement and more. Get started using online services or visit your local WorkBC Centre today.
Visit https://www.workbc.ca/Employment-Services/WorkBC-Centres.aspx for more information and to find your nearest WorkBC Centre.