Uncover your motivation, discover what authenticity means to you and connect to the impact and service you want to contribute to the world
About this event
Do you ever procrastinate and find the time and energy you spend are empty and meaningless? Perhaps you've even wondered how a select few seem to have this unlimited well of desire and motivation.
Today, many of the problems we face are complex, systemic and don't have clear solutions. That's the nature of many of the United Nation's Sustainability Development Goals.
In this workshop, you'll uncover how your motivation is wired inside of you, discover what authenticity means to you and connect it to the impact and service you want to contribute to the world. Stop the endless cycle of carrot and sticks motivation, empty goals and being stuck in the rat race.
What you will learn:
How to elicit the deepest values imprinted in your neurology and how to activate it
Map your personal values with social values to match your motivation with collective desired behaviours
Why you might feel disengaged, self sabotage yourself and what would make you quit and give up
A work-life fulfillment strategy to embody meaning with your impact work and in all areas of your life
About the Presenter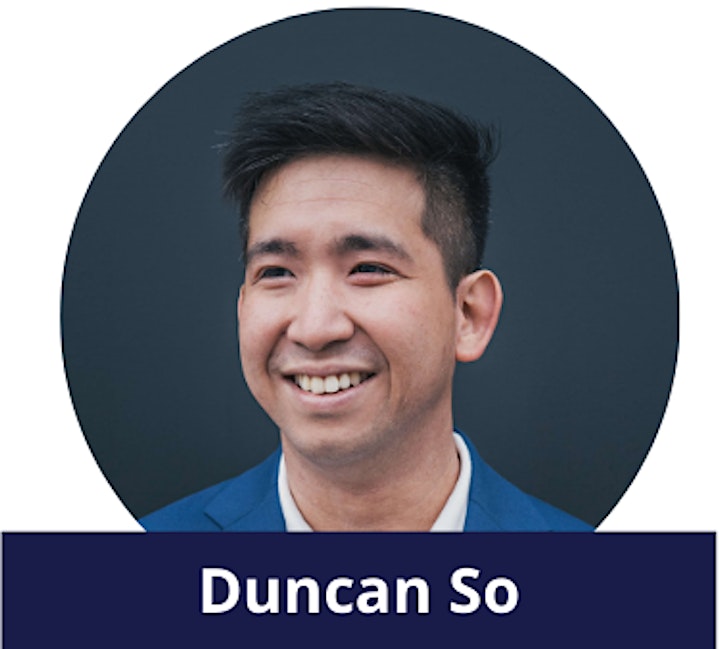 Duncan is a social entrepreneur and change agent on a mission to create more passionate world-building systems and programs for companies and communities on the path of making social good.
After a decade as an Engineer in corporate IT and subsequent burnout, it has led him professionally into the field of human flourishing for over a decade working on systemic social change projects from reinventing food banks, launching a sovereign digital currency, to developing education programs for rural communities in Ghana.
Duncan is Board Certified with the Association of Integrative Psychology and a Master Practitioner in Mental Emotional Release, NLP and Clinical Hypnosis. Duncan is currently the Executive Director at The Burnout Clinic, helping HR Leaders develop and integrate burnout response and recovery programs within their organizations.
Organizer of Empower Yourself with Unstoppable Values - Start Your Impact Journey Series
The SDG Innovation Lab is annual experiential programming to equip individuals with knowledge, skills, motivation and action plans to contribute toward the achievement of SDG solutions through social entrepreneurship.

This is an initiative to engage the youth, young professionals, and the community as an agent of change to bring about socio-economic and environmental impact through SDG-driven solutions with the use of an entrepreneurial mindset, new business models, and disruptive technologies. This provides participants with lifelong learning & opportunities to implement their own social entrepreneurship initiatives addressing most pressing challenges of humanity.

By engaging students in the highly agile experiential, entrepreneurial process and cultivating an entrepreneurial mindset in students, we can empower and engage them to remain adaptable when facing obstacles, persist through failure, communicate better, become problem-solvers, opportunity finders and next generation innovators. This lifelong learning enables them to achieve their personal and career goals.

The SDG Innovation Lab consists of five experiential modules providing comprehensive experiential programming:

Module 1: SDG Training Bootcamp
Presentations on SDGs and their implementation by experts followed by introduction to the design thinking process.

Module 2: Global Goals (SDG) Challenge
An intense, hands-on, team-oriented and thoughtfully mentored program to design, build and pitch strategies for an originally- or collaboratively-hatched idea focusing on Global Goals/SDGs..

Module 3: Tech for SDG Bootcamp/Hackathon
An intense, hands-on, team-oriented and thoughtfully mentored program to design, build and pitch strategies for an originally- or collaboratively-hatched technology idea focusing on Global Goals/SDGs.

Module 4: Build Your Venture (Incubation Experience)
A 10- to 12-week intense, team-oriented and thoughtfully mentored program to build solutions to pressing social or business challenges using Lean LaunchPad methodology developed by Steve Blank in 2011 and introduced at Stanford University, Columbia Business School and UC Berkeley, a method for teaching entrepreneurship that combines experiential learning with the three building blocks of a successful lean startup: Alexander Osterwalder's Business Model Canvas, Blank's customer development model and agile engineering.

Module 5: Make Your Venture Investment-ready
A mentoring, advisory, and lending program for underserved social enterprises with growth potential. Support and partnerships are planned to operationalize it.