Come join meaningful and authentic conversation with other women over coffee or tea.. Together we share, together we learn from each other.
About this event
During these uncertain times, it is important to remain connected. It has been great to stay connected via Zoom but it is always so much nicer to meet in person. Come join me at Starbucks for great conversation and some Me time.
You will be with other like-minded women!! It is important to share ideas and learn from each other. Each month we engage in meaningful conversations with a different theme for discussion. The topic for May is Less Judgment More Compassion! What does this mean to you. Join me and lets have a talk about it. Due to Covid restrictions we are going to take our Talk on a Walk. So dress for the weather and lets take a walk as we talk. Our meeting place is the Starbucks.
We will have some networking opportunity at the end of our chat.
By purchasing your FREE ticket you are committing to showing up and purchasing a beverage of your choice. If you cannot make it, please cancel your ticket in order to allow another woman to take your ticket as space is extremely limited.
Thank you for you understanding and cooperation.
Patricia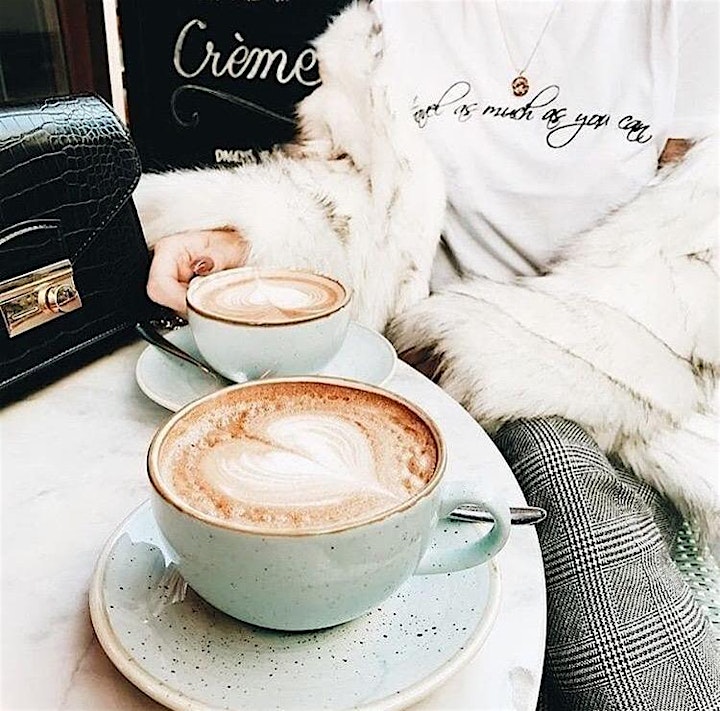 Organizer of Empowered Women Coffee Talk- Woodbridge Branch
Patricia is a CPA who has taken her passion and work ethic from the business world to the Wellness world. After experiencing how it feels to be stuck in a thought process due to personal difficulties Patricia decided that she wanted to help both Men and Women become unstuck. She is passionate about helping others focus on connecting the mind to whatever challenge lies before them, all while staying present through awareness and breath. Patricia would like people to experience change not only in the physical, but she hopes to bring attention to connecting one's self and uncovering a deeper potential. She wants everyone to be the best version of themselves.
Patricia started Delta Wellness Connections to help achieve these goals. Patricia through both corporate and personal workshops develops a space that people are comfortable to open up their mind to possibilities and a change in thought process. She believes and teaches if you can Change your mind, you can change your life. Through in person events and workshops, she helps people to develop new habits through a daily practice that works within their busy lives. She leads people to bring attention to balancing one's whole self, uncovering a deeper potential and loving a more meaningful and connected life.
Patricia is also excited about leading the Woodbridge Empowered Women Coffee Talk! She looks forward to connecting with women who like herself are looking to share and enjoy a cup of coffee together, as a community she believes we can not only help each other but we can make a change.