Empowered YOUth Book Launch

Wednesday, October 17, 2012 from 7:00 PM to 9:00 PM (EDT)
Event Details
In a day and age where parents and kids text more than they talk, where a family that doesn't feud is an anomaly, and where the one thing that most parents and kids have in common is the stress and anxiety they face—something's gotta give!
 On October 17, join Hay House authors Michael and Jeffrey Eisen as they take the stage for the first time to present their just-launched book Empowered YOUth: A Father and Son's Journey to Conscious Living.
Hosted by author and television personality Julie Daniluk, the evening will provide insight into how Jeffrey and Michael each overcame adversity to transform their own lives and in doing so mended their broken relationship and came together as friends and co-authors. Jeffrey and Michael will present practical tools and strategies they used to restore peace and repair connection within their family; while also providing a blueprint for change when it comes to personal growth, happiness, and living the empowered YOU.
 An evening of inspiration, connection, and celebration! Join us for healthy munchies (provided by Living Kitchen Wellness Group), live music (performed by King Gabriel Quincy Collymore), and engaging dialogue. Tickets are $15 and include a copy of Empowered YOUth.
 Take some time for YOU and join us!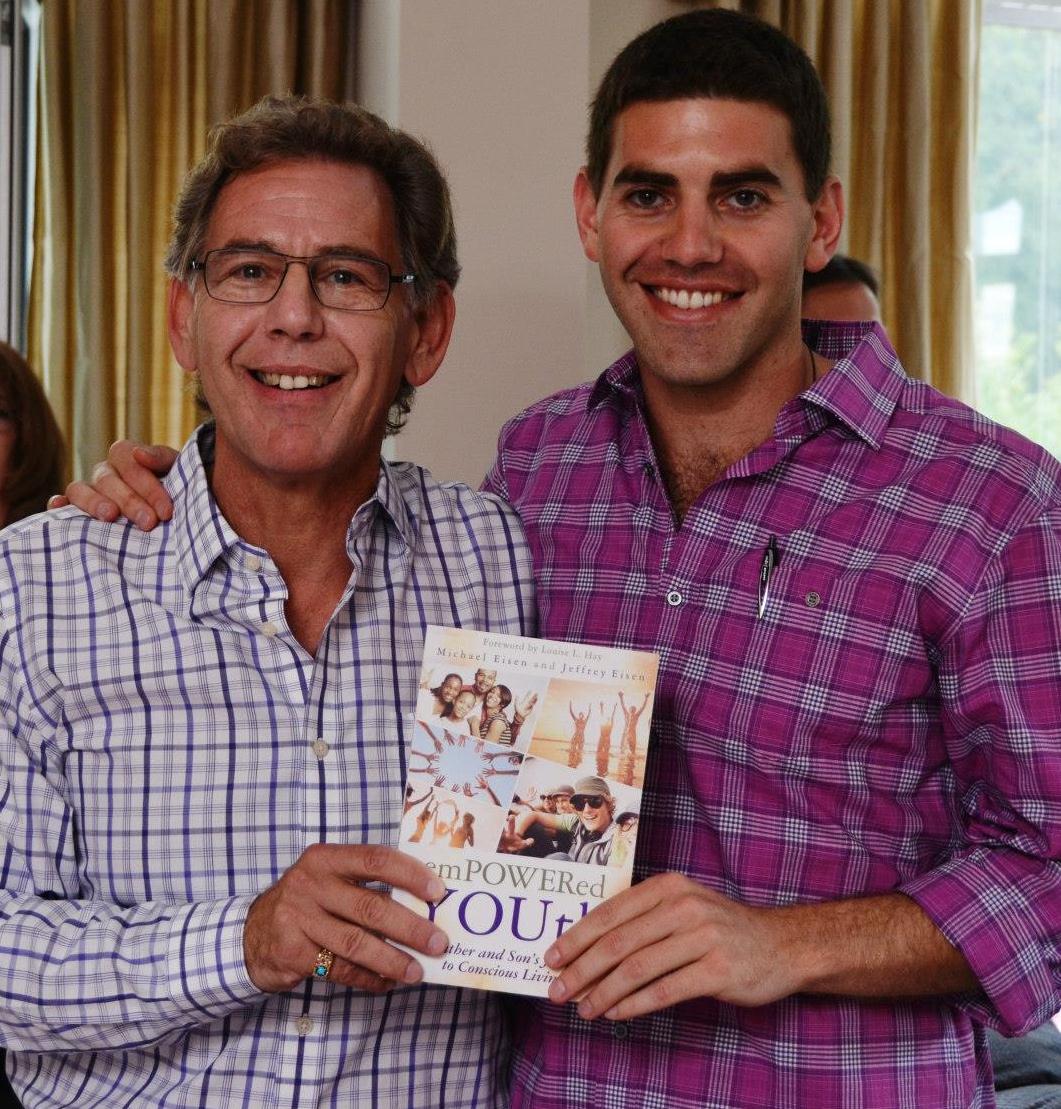 ABOUT THE BOOK:
Empowered YOUth is the heartfelt story of Michael and Jeffrey Eisen, who rose up from a tumultuous, emotional past to come together in a loving, respectful relationship as father and son, coach and student. Through this engaging narrative, they provide a refreshing perspective on how parents and kids can work together to empower one another by opening the channels of communication, dissolving fear, and surrendering the need for control.
      With a perfect balance of moving stories, applied learning, and practical wisdom, Empowered YOUth offers guidance for parents, young people, educators, and anyone seeking a mo
re empowered life. While adults will instantly relate to Jeffrey's struggle to connect with his children, provide for his family, and listen to his own heart's desire, young people will love Michael's honest and emotional examination of an angst-filled childhood that was laden with stress, sadness, isolation, and self-inflicted pressure.
      Through this story of a relationship that has been broken apart and put back together, Jeffrey and Michael provide inspiration for those looking to empower the next generation in a more loving, open, and intuitive way.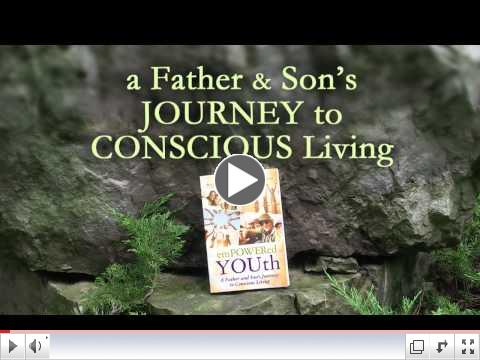 When & Where

ING DIRECT Café Downtown Toronto
221 Yonge St
Toronto, ON M5B 2H1
Canada

Wednesday, October 17, 2012 from 7:00 PM to 9:00 PM (EDT)
Add to my calendar
Organizer
Michael Eisen is an inspirational speaker, author and the founder of the Youth Wellness Network (YWN), an organization dedicated to inspiring and empowering youth across the globe to live happier and more positive lives. YWN specializes in creating and implementing wellness programs in schools and organizations, while providing additional programs and training online (www.ywnambassadors.com). After positively transforming his own life at the age of 19, Michael is now on a lifelong crusade to share with other young people the principles, strategies, and practices that gave him the strength to start living a more joyful and healthier life. He contributes a fresh, young, authentic voice to the field of wellness, and is rapidly becoming a youth-wellness expert. Michael's first book, Empowered YOUth: A Father and Son's Journey to Conscious Living, co-authored with his father Jeffrey Eisen and published by Hay House is now available for purchase online and everywhere books are sold. To learn more about Michael and the Youth Wellness Network, join him on Facebook, follow him on Twitter, and visit www.youthwellnessnetwork.ca.
Tara Taylor is an internationally renowned intuitive counselor, spiritual teacher, motivational speaker and published author. Also an expert in the connections between ego, emotions, and intuition who has helped thousands of adults and teenagers She has been featured internationally in newspapers, radio and television and has helped many people through her workshops, seminars and public speaking on the difference between the higher self and the ego. Tara is one of the contributing authors to the Amazon best-seller Manifesting Success: The Ultimate Guide to Creating the Life of Your Dreams and Manifesting Success, Volume II and coauthor of the Amazon international best seller Through Indigo's Eyes as well as the forthcoming Becoming Indigo (2013), which is a young adult fiction series based on the life of Tara growing up intuitive. To learn more about Tara please visit her websites www.tarataylor.ca or www.throughindigoseyes.com and you can join her of Facebook and/or follow her on twitter.