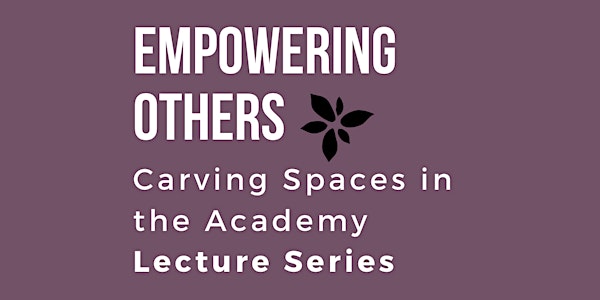 Empowering Others: Carving Spaces in the Academy Lecture Series
The second annual Empowering Others lecture series centres scholars' diverse experiences navigating the challenging world of academia.
About this event
This year, seven speakers from various disciplines will share what brought them to academia, some of the challenges they have faced, and how they have carved a space for themselves and others in their fields. By creating space for balanced representation and illuminating diverse lived realities in academic contexts, we might all be empowered to reflect on and share our own journeys, and lift each other up in the process.
Lectures take place on Mondays at 12pm EST.
Featured speakers include:
September 28 - Dr. Ayca Tomac, Global Development Studies
October 19 - Dr. Audrey Kobayashi, Geography
November 30 - Dr. Jennifer Davis, Education
January 25 - Dr. Jacqueline Davies, Philosophy & Cultural Studies
(CANCELLED) February 22 - Dr. Reena Kukreja, Global Development Studies
March 15 - Dr. Yolande Bouka, Political Studies
March 29 - Dr. Grace Adeniyi-Ogunyankin, Geography
These events are FREE and ALL ARE WELCOME to attend!
This event is funded by the Queen's Inclusive Community Fund and hosted by the Department of Sociology at Queen's University.