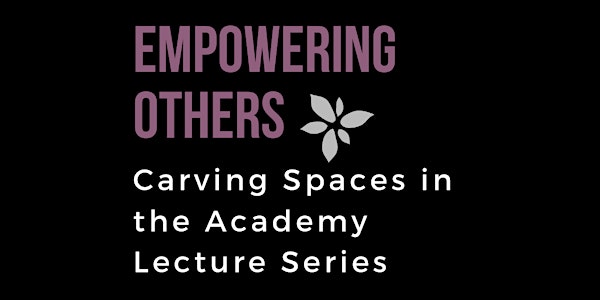 Empowering Others: Carving Spaces in the Academy Lecture Series
The third annual lecture series centres diverse experiences of navigating challenges and opportunities within and beyond academia.
About this event
This year, six speakers from various disciplines will speak to their diverse experiences navigating the challenging world of academia, finding opportunities within and beyond postsecondary institutions, and carving space for themselves and others in their fields. By creating space for balanced representation and illuminating diverse lived realities in academia and beyond, we might all be empowered to reflect on and share our own journeys, and be better equipped to support each other in the process.
Speakers include:
Monday, September 27, 12PM EST - Dr. Linda Mussell, Political Studies, University of Ottawa
Monday, October 25, 12PM EST - Mariela Libedinsky, Community Garden Assistant with FoodShare, Queen's University Sociology Graduate Alum
Monday, November 29, 12PM EST - Taylor Stocks, Education PhD Candidate, Memorial University
Monday, January 31, 12PM EST - Dr. Vanessa Watts, Indigenous Studies & Sociology, McMaster University
Thursday, February 24, 6PM EST - Dr. Janelle Brady, School of Early Childhood Studies, X University
Monday, March 28, 12PM EST- Dr. Jennifer Matsunaga, Social Work, University of Ottawa
These events are FREE and ALL ARE WELCOME to attend!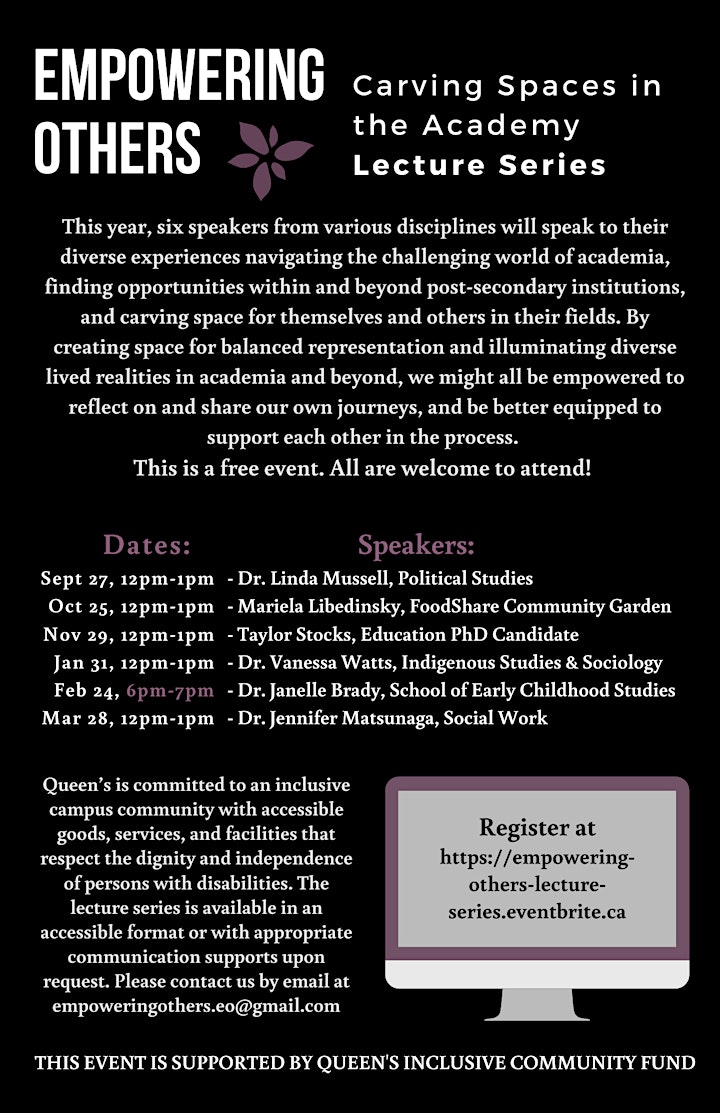 Organizer of Empowering Others: Carving Spaces in the Academy Lecture Series