Empowering Resilience: A Victims & Survivors of Crime Week Symposium
Event Information
Location
David Lam Auditorium
(MacLaurin Building, room A144)
University of Victoria
Victoria, British Columbia
Canada
Description
In honour of National Victims and Survivors of Crime Week, Restorative Justice Victoria is hosting our fourth annual symposium at the University of Victoria.
Featuring:
Location: the David Lam Auditorium (room MAC A144 in the MacLaurin Building - click here for a map).
Catering: Ticket prices include coffee, tea, and snacks.
Tickets: Available online or at the door (cash only; please bring exact change or close to it). All proceeds will go to symposium costs and Restorative Justice Victoria.
For more information: Please contact Shanna or Jessica at Restorative Justice Victoria if you have questions:
(250) 383-5801
Shanna @ RJVictoria.com
Jessica @ RJVictoria.com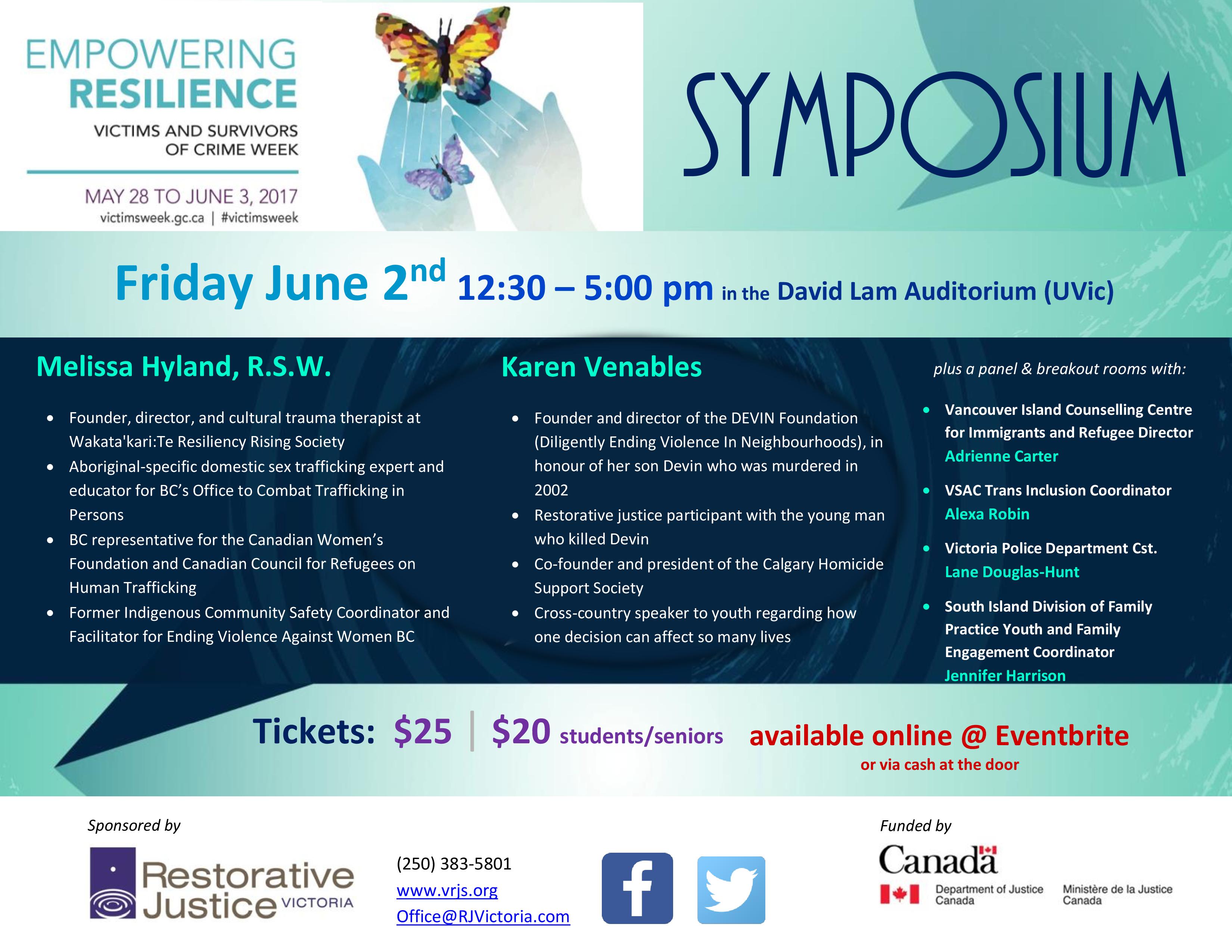 Date and Time
Location
David Lam Auditorium
(MacLaurin Building, room A144)
University of Victoria
Victoria, British Columbia
Canada
Refund Policy