Join Steve Evans for a day of outdoor landscape painting and sketching
About this event
Join Steve Evans for a day of outdoor landscape painting, also known as painting "en plein air".
In this workshop, artists-in-residence Jen Cake and Steve Evans will lead participants of their separate workshops to a nearby site for a physically-distanced boil up and introduction to their nature informed practices. From there, Steve will lead his group to a nearby area to set up for an afternoon of guided painting and sketching from the surrounding landscape.
Watercolour paints, paper, and various sketching materials will be provided - but participants are welcome to bring along their own paint (oil, acrylic) and materials if they wish.
The majority of this workshop will take place outdoors, if the weather is not cooperative on Saturday July 10, we will postpone to Sunday July 11.
COVID-19 health and safety precautions will be in place. Masks will be required during times when participants cannot be 6-feet apart. COVID-19 regulations may be adjusted closer to the event based on public health guidelines at the time.
MAX 8 PARTICIPANTS . Some light snacks will be provided, but participants are encouraged to bring a packed lunch!
If you are a current 2021 Friend of UHA, use the code: FRIENDS for 20% off! Please only use this code to purchase your own ticket, as the discount does not apply to non-members who you may be purchasing tickets for. Start a new sale for non discounted tickets. If you use this code without having an active Friends of Union House Arts membership, your ticket will be void and refunded.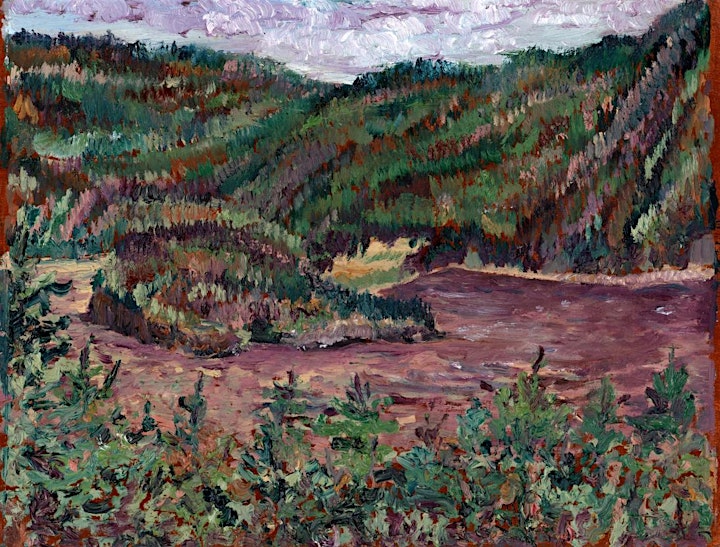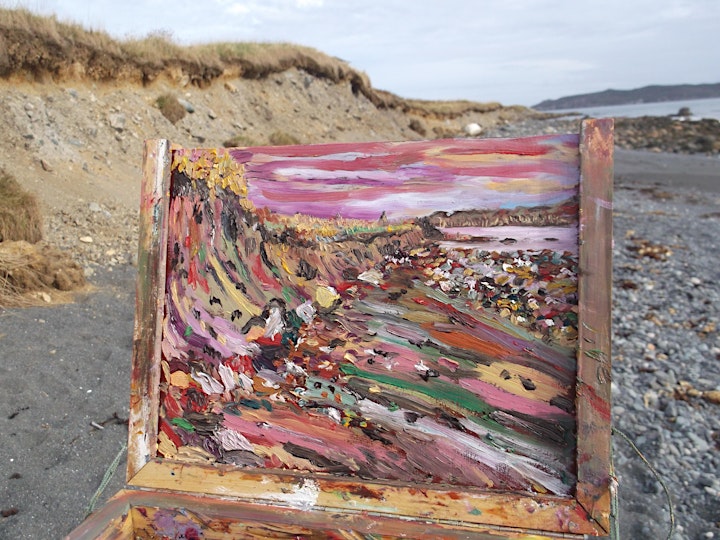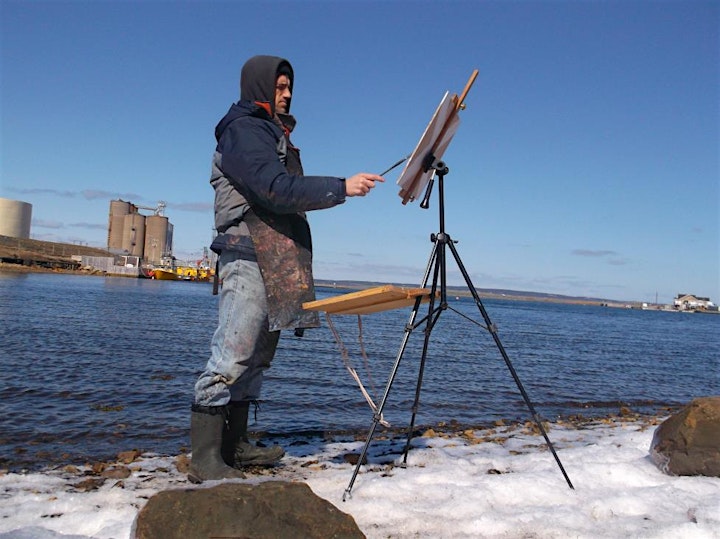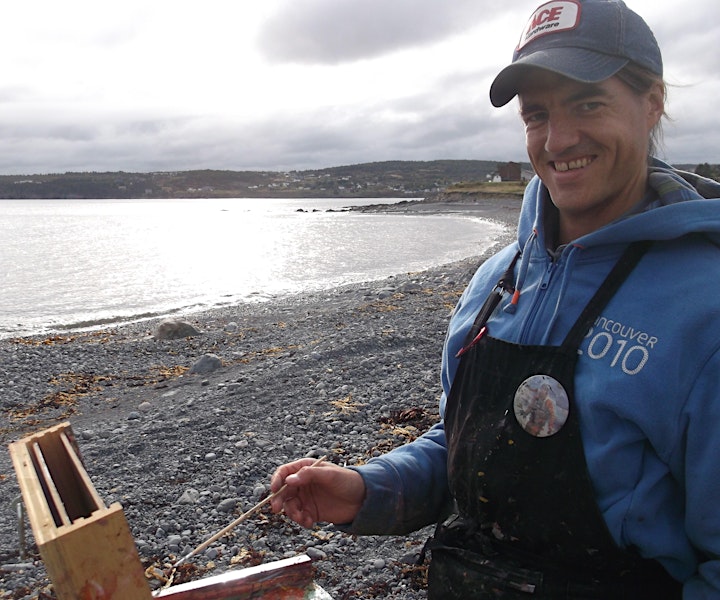 I am a painter and printmaker from Grand Falls – Windsor, NL, and a graduate of the Visual Arts program of MUN's Grenfell Campus. A passion for being outdoors, and experiencing the dynamic landscape of this province, flows through my art work. Creating something outside, for me, combines the joy of fresh air and bright colours with the challenges of wind, rain, snow and changing light. Through this process, a painting or drawing emerges, which attempts to capture some of the energy of the day. In this regard, I am standing on the shoulders of such giants as the Impressionists and the Group of Seven.