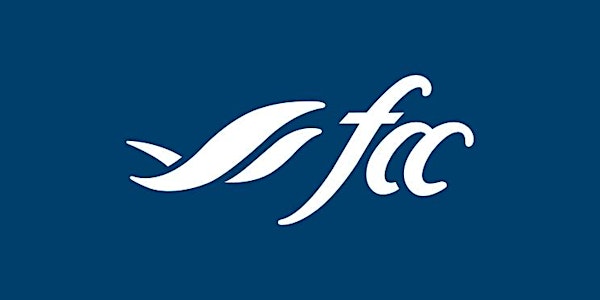 Enabling successful careers in agriculture: a chat with FCC senior leaders
FCC's President/CEO and EVP/COO will share their experiences in building their careers and enabling their peer's careers at FCC.
About this event
Cost: see below.
Join Michael Hoffort (FCC President and CEO) and Sophie Perreault (EVP & FCC Chief Operating Officer) as they reflect on their experiences in building their careers – 60 years combined – and enabling career development among their peers at FCC.
Together, they will share how FCC has evolved its approach to diversity and inclusion, sharing personal and organizational anecdotes from their time working at the federal Crown corporation. They will also discuss what it means to enable successful careers in the ag industry in a more general sense.
FCC is Canada's leading agriculture and food lender, dedicated to the future of Canadian agriculture and food. FCC provides flexible, competitively priced financing, management software, information and knowledge specifically designed for the agriculture and food industry.
Michael Hoffort is the President and Chief Executive Officer at FCC. Michael holds a bachelor of science in agriculture, specializing in agricultural economics from the University of Saskatchewan. A Professional Agrologist by trade, Michael spent his first nine years with FCC working directly with customers as a Relationship Manager. His extensive experience in operations includes holding the positions of Vice-President of Partners and Channels and Vice-President of Prairie Operations, where he led key efforts to grow and evolve several of FCC's lines of business. Prior to his appointment as CEO, Michael was FCC's first Chief Risk Officer. In that position, he spearheaded the corporation's Enhanced Risk Management Program to align FCC's risk management practices with those of federally regulated financial institutions in Canada.
As CEO, one of Michael's key priorities is to further position FCC as a catalyst that inspires passion for Canadian agriculture and connects producers and agribusiness and agri-food operators to the tremendous possibilities within the industry.
Michael is an active volunteer in his community. He is also a member of the Leaders Council at the Hill and Levene Schools of Business, University of Regina.
Sophie Perreault is the Executive Vice-President and Chief Operating Officer at FCC. She is responsible for the overall management of FCC's national operations, including business-to-business alliance partners.
Sophie started her career with FCC as a Relationship Manager in 1994, working directly with our customers. Always with an eye on building relationships, she has worked in various leadership positions in Credit Risk and served as Vice-President of Operations in Quebec, Vice-President of Enterprise Integration and Innovation and most recently as Vice-President of Agribusiness and Venture Capital.
Sophie holds a bachelor of science in agricultural economics from Laval University and the Institute of Corporate Directors designation. She is past chair of the Regina Food Bank's Board of Directors and is the Vice-Chair at Food Banks Canada.
Cost
Free if you are an MWAF member. Free one time if you are not yet a member. If you have attended 2 or more events, please, purchase the membership. It is only $25 or $40/y and you'll be helping us achieve our mission and goals. To register, use this link: https://www.mwaf.ca/mwaf-membership