Description
Our January 31 screening of TEENAGE MUTANT NINJA TURTLES sold out so quickly that we've added a BONUS 35mm serving of Turtle Power on February 2!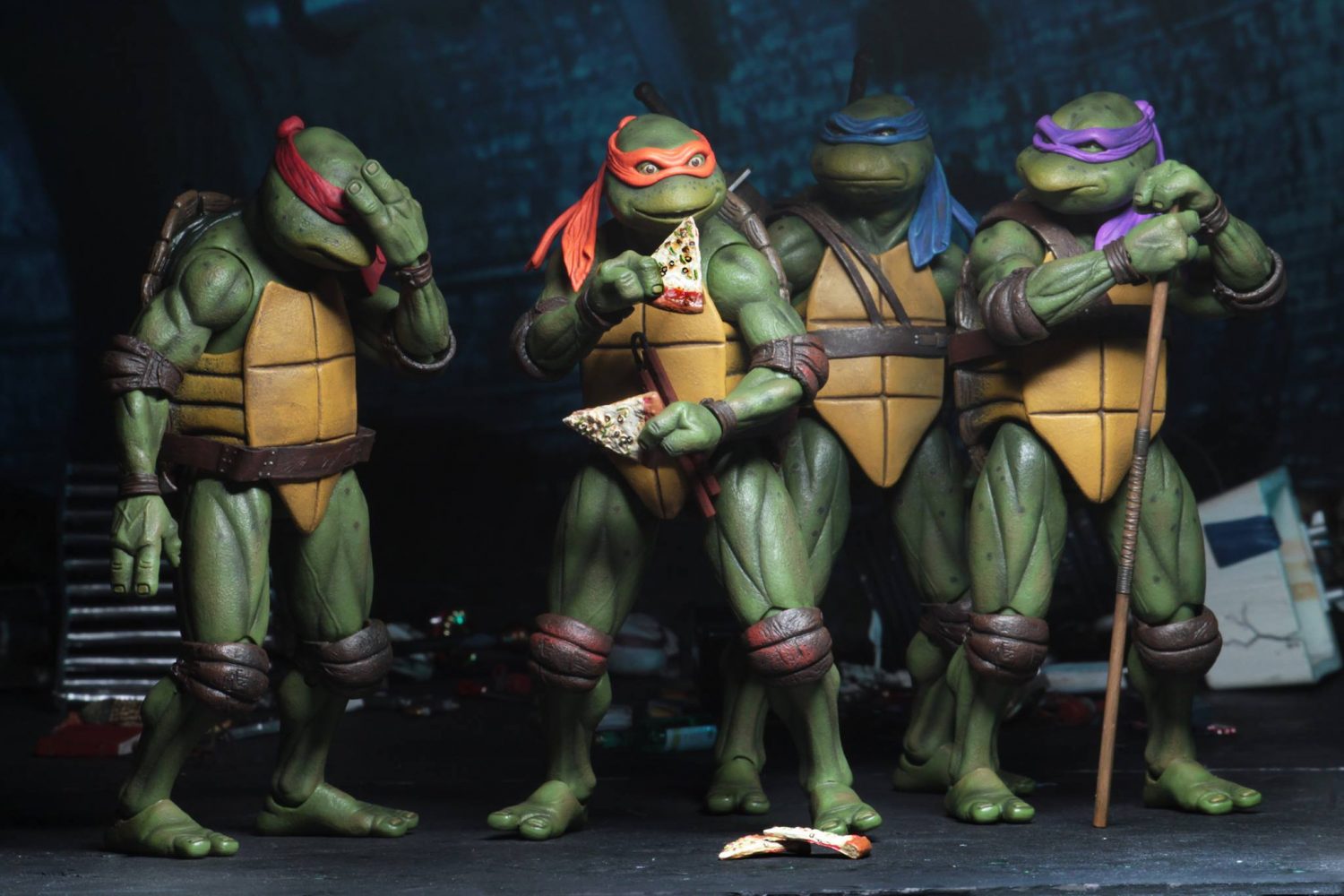 About the film
Teenage Mutant Ninja Turtles
USA 1990 93min. PG
Directed by Steve Barron
Starring Judith Hoag, Elias Koteas, Leonardo, Donatello, Raphael, Michaelangelo & Splinter
If you're anything like me, you grew up on the TMNT franchise, either idolizing one of the four ninja turtles, or pretending that one of them was your real-life boyfriend. So how can you not adore their first feature film that stars walking, talking animals who know kung-fu and LOVE pizza, comments greatly on bio-hazardous waste, depicts the urban environment of NYC from the sewers, pays homage to other comic book franchises (did you know that "The Foot" are a parody of "The Hand" from Daredevil?), has a soundtrack with MC Hammer, and shows just how cool hockey can be (hello, Casey Jones). Directed by Steve Barron (who also did Conehads), and featuring some of the most complicated puppets and costumes ever created by Jim Henson's Creature Shop, this film not only went on to break box-office records, it went on to influence '90s kids into adulthood. — CORA JAMES
N.b. This encore screening is not part of the Food in Film series and does not include a food pairing, but there will be some gnarly onscreen pre-show goodies!
35mm print courtesy Warner Bros.