Event Information
Refund policy
Contact the organizer to request a refund.
Eventbrite's fee is nonrefundable.
A livestream talk with Stephen Jenkinson.
About this event
END IN WISDOM: The holy darkness of this December
There's no way around it. This time of year has been hijacked, monetized and held for ransom as the Mother of All Cheer. I just sweated through an off-shore import they called Black Friday, and some ghost notion they called Cyber Monday, or something close. As did you. I'm regaled routinely now by this on-line hype for a new credit card: "It's never been easier to get what you want, what makes you feel good." As are you. Jeez. Any questions?
You may have been born to another faith, a faith that isn't rooted in the ho ho ho of it all, or to no faith at all, but it isn't likely that your life has been free of the glint and the gore of Happy Holidays. If you're old enough, you remember a time when the holiday had a particular name, a name that was perfectly respectable. No longer. In the name of all that is inclusive: Happy Holidays it is.
'Holy day' is where this came from, once upon a time. And 'holy' has never meant 'good for the economy', or 'buy, buy, buy', or 'thou shalt dwell in merriment for the length and breadth of these light filled days, and not alone'. The tyranny of light in this season is relentless. It is unholy.
Add to all of that 'tradition' the burden of this particular December, as the testing and the tracing and the torment doubles down, as the powers that be, most of them, are legislating caution and isolation.
Legislation or not, the isolation this year is real. But all this time in our rooms is not guaranteed to enable us in sorrow, train us in grief, ready us for adversity. Grief is a practice, after all, and gratitude is its midwife. It's rare to choose tuition in grief when times are good, rarer still in times of genuine and widespread trouble.
So I'm inviting you to some other kind of observance, some kind of festivity that respects the waning of the 'what might have been'. Not the kind that replaces the tyranny of light. One that wonders why, and how, this has come to pass among us, and how it might - for the sake of the sanity and the soul of many among us now - be otherwise. Think of it as dark practice. With the help of your questions, that's what we'll do: practice the dark. It's the grown up aspect of holy days. Not the opposite of 'happy'. The rest. The part 'happy' leaves out.
Technical details:
This is a livestream talk, broadcast from Tramore, Canada. Ticket holders will be invited to submit questions in advance through an online form. These questions will be read and considered, and a selection of them will be asked of Stephen Jenkinson by a small in-house audience during the livestream evening. A live-from-the-floor video will be streamed to ticket holders using Zoom. Further details, links, question form, etc. will be sent to all ticket holders in a confirmation email. Be sure to scroll down to the bottom of that email to see the links.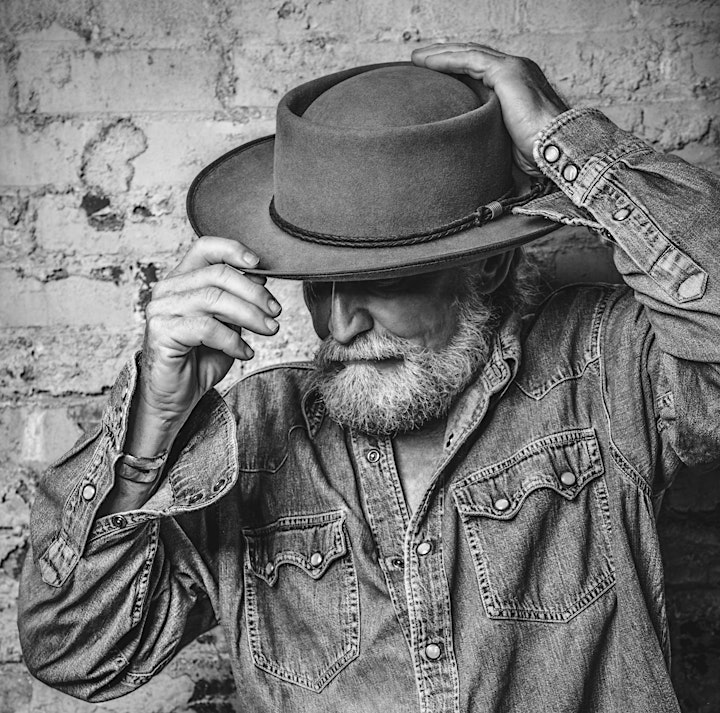 STEPHEN JENKINSON, MTS, MSW is an activist, teacher, author, and farmer. He is the founder of the Orphan Wisdom School in Tramore, Canada and the author of four books, including Die Wise: A Manifesto for Sanity and Soul, the award-winning book about grief and dying, and the great love of life. In 2015, he created Nights of Grief & Mystery with Canadian singer-songwriter Gregory Hoskins. With a 5-piece band, they have mounted international tours and released three albums, most recently DARK ROADS and ROUGH GODS. To learn more about Stephen's work visit: orphanwisdom.com
Date and time
Location
Refund policy
Contact the organizer to request a refund.
Eventbrite's fee is nonrefundable.